The Legendary Panini Company Predicts Mexico's World Cup Roster
The legendary Panini stickers company recently leaked Mexico's World Cup roster, and it has everyone wondering whether they know something we don't.
Get the best email in soccer.
As a little kid, I would feverishly collect Panini World Cup sticker albums every four years. The World Cup rush was even further intensified as everyone at school was collecting the stickers. Of course, all kids specially valued their national team stamps above anything else.
There was nothing a Mexican boy or girl would hold dearest to his or her heart than a Cuauhtemoc Blanco sticker.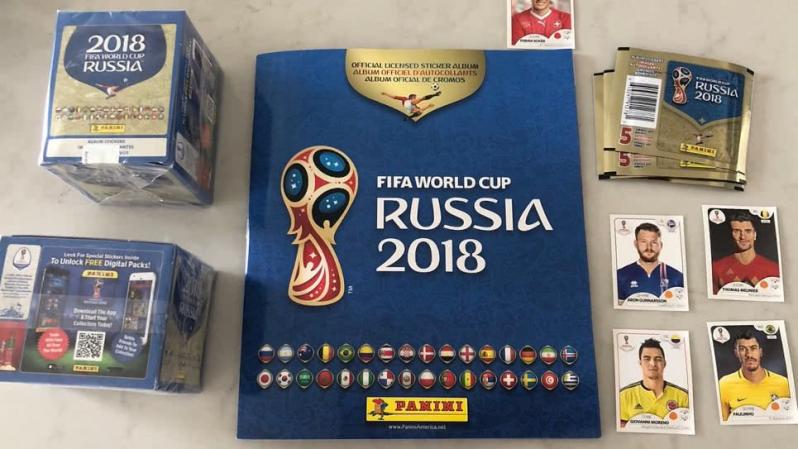 There was something quasi-religious about these icons. And of course, there was also a great deal of frustration involved as it got harder and harder to get the few stickers you were missing.
Well, fans in Mexico are going crazy because Mexico's 18-player Panini World Cup roster has recently been leaked.
Maybe it's just everyone suddenly getting in touch with their inner child again.
With Mexico manager Juan Carlos Osorio being notorious for his unpredictability, Mexican fans are wondering whether Panini's picks will prove accurate.
Reportedly, Panini base their picks on the opinions of experts. However, not even the most accurate clairvoyant can possibly guess what's going on inside Juan Carlos Osorio's mind when it comes to defining starting lineups. 
The list features Guillermo Ochoa, Carlos Vela, Javier "Chicharito" Hernández, Diego Reyes, Raúl Jiménez, Oribe Peralta, Jesús Gallardo, Hugo Ayala, Javier Aquino, Carlos Salcedo, Miguel Layún, Hirving "Chucky" Lozano, Andrés Guardado, Héctor Herrera, Héctor Moreno, Giovani dos Santos and Jonathan dos Santos.
However, a final modification is expected to take place after the official rosters are released.
Who do you think is missing from the list? Are any of these players actually going to miss the World Cup in spite of being featured in the sticker album?
Bookmark/Search this post with