Premier League Power Rankings: How Did Supporters React To Opening Weekend?
Instead of telling you who's in first and who's in last, we'll let Reddit decide.
Get the best email in soccer.
The 2020-21 Premier League season began this past weekend with eight fixtures and 16 clubs in action. When the dust had settled, the table showed Arsenal and Leicester City leading the way after vanquishing the newly promoted duo of Fulham and West Brom.
There isn't much use for Premier League Power Rankings after about six or seven weeks of the season — the table doesn't lie — but we still want to get in on the action with an exercise that'll include vastly differing metrics from week-to-week.  
To begin with, we're going to rank the teams based on how club Reddit pages reacted to the opening weekend. I visited each page, filtered the top posts for the last week and away we go.   
2020-21 Premier League Power Rankings (Week 1) 
(Burnley, Aston Villa, Manchester City and Manchester United are yet to enter the Thunderdome after having had their opening fixtures postponed.) 
#16. Brighton & Hove Albion

Goalkeeper Maty Ryan is the focus here.
#15. West Brom

Hi, American here. 
#14. Liverpool
You can't really find anything on the Liverpool Reddit that's not a circle jerk over how upstanding these Reds players with great character are. 
#13. West Ham
I have nothing but sympathy for West Ham supporters. Every day represents another opportunity to die a little more inside. 
#12. Leicester City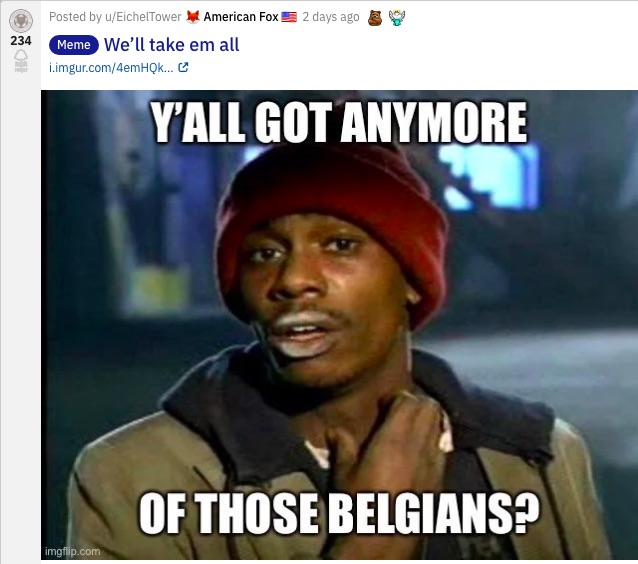 Leicester signed Belgian Timothy Cassagne this summer and already have both Youri Tielemans and Dennis Praet. An incredibly low-level effort, but one that's always appreciated by internet people. 
#11. Sheffield United

It's a twofer: Football's here … and it's gone. 
#10. Newcastle
After using Jeff Hendrick's free transfer as a stick to beat their own club with, Newcastle supporters remain tongue-in-cheek about a player they'd adore if he cost $20 million and was named Efraín Henrique. 
#9. Tottenham

Pivot away from José Mourinho and turn to Alex, Spurs fans.
#8. Southampton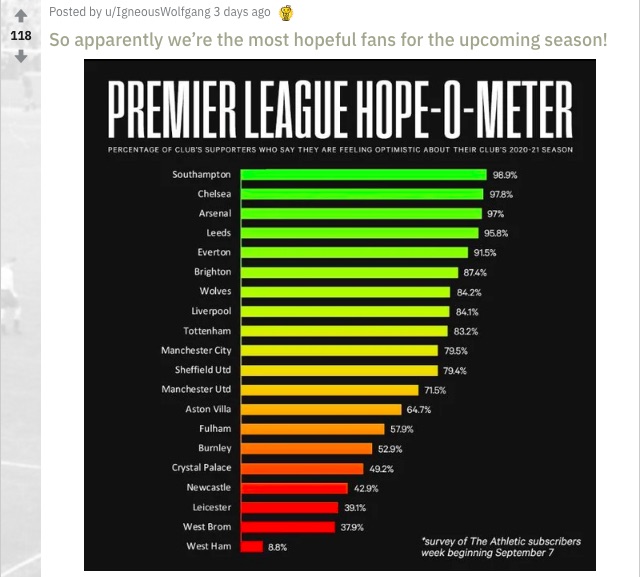 The Athletic with the worst — or maybe the greatest — poll of all-time. 
#7. Crystal Palace

Doing the bull dance, feeling the flow. Working it. Working it. 
#6. Fulham

This man should be social media manager for ESPN FC.  
#5. Arsenal
#4. Wolves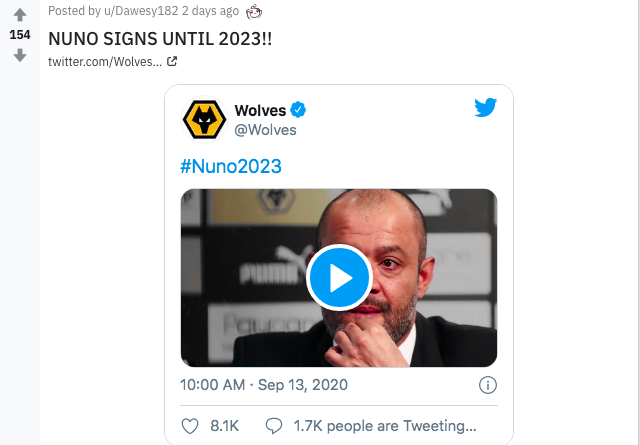 On Sunday, the boss signed a new three-year deal. On Monday, Wolves throttled Sheffield United 2-0 after scoring two goals in the first six minutes.
#3. Leeds United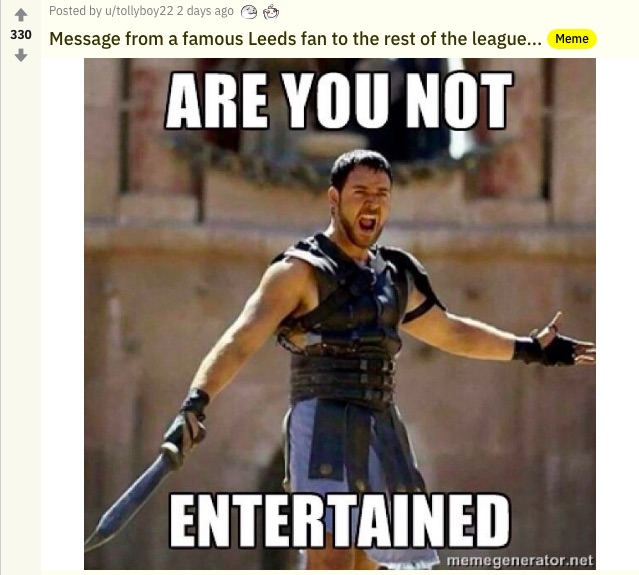 Yes, Russell Crowe has been a Leeds supporter all his life.
#2. Everton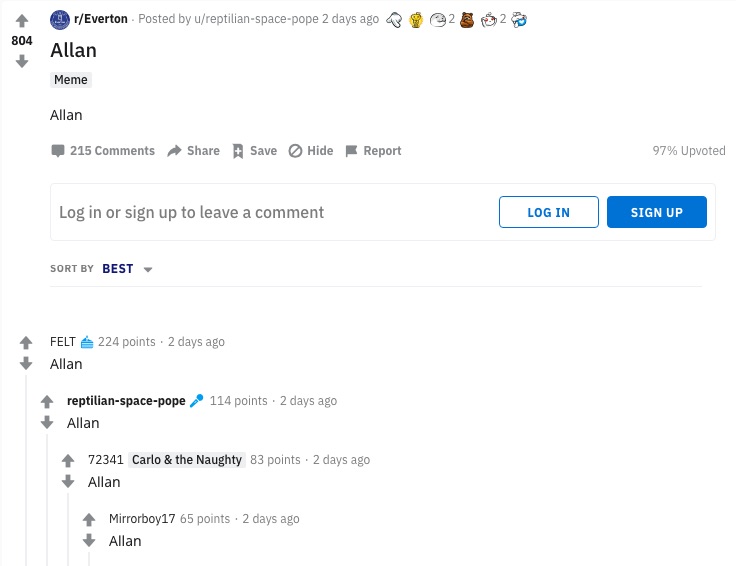 Simple and effective, just like Allan's debut against Tottenham.  
#1. Chelsea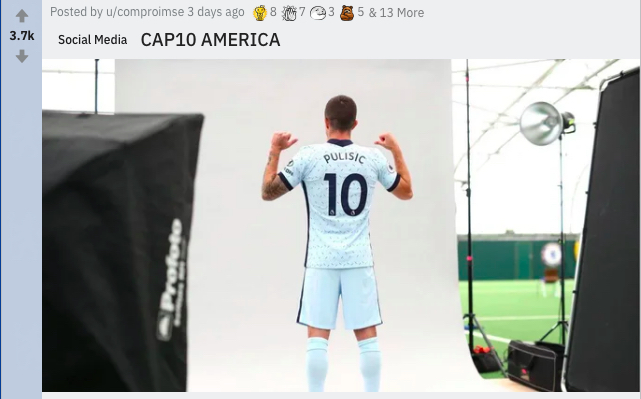 Hi, American here.
Bookmark/Search this post with