Video Of Adama Traore's Terrifying Pace Demands A Second Viewing
Middlesbrough winger Adama Traore came out of nowhere to win a foot race no one knew he was in.
Get the best email in soccer.
Adama Traore is soccer's Usain Bolt. He's a Bugatti. He's Sonic the Hedgehog. He's Jimmy John's. He's stupid fast and you won't even see it coming.
In a match against Aston Villa recently, Middlesbrough's Adama Traore won a foot race that he wasn't even involved in. While two players chased after the ball like two pups playing with a chew toy, Adama blew both of them away — and it wasn't even close. 
You'll watch the video below thinking he's the dude charging down the right flank with ball in tow, inching away from his pursuing defender. Then you'll watch it again and realize Adama started off the screen and still easily outpaced everyone else on the pitch.
Middlesbrough's Adama Traore is fast. REALLY FAST. Can see why the 21 year old was so highly rated in Barcelona before moving to England. Just needs that end product to supplement his terrifying pace. (Via @AS_TV) pic.twitter.com/afnSBfEW9Y
Adama was once clocked at 37 kilometers per hour (22.99 mph), which would put him on top of the current Premier League's list of fastest players if his clubs didn't keep getting relegated.
Adama Traore (Boro) ha batido con este sprint contra el Arsenal el récord de la Premier: 37 km/h. Antes era de 35.5 km/h.  pic.twitter.com/Eu7F6vYwgd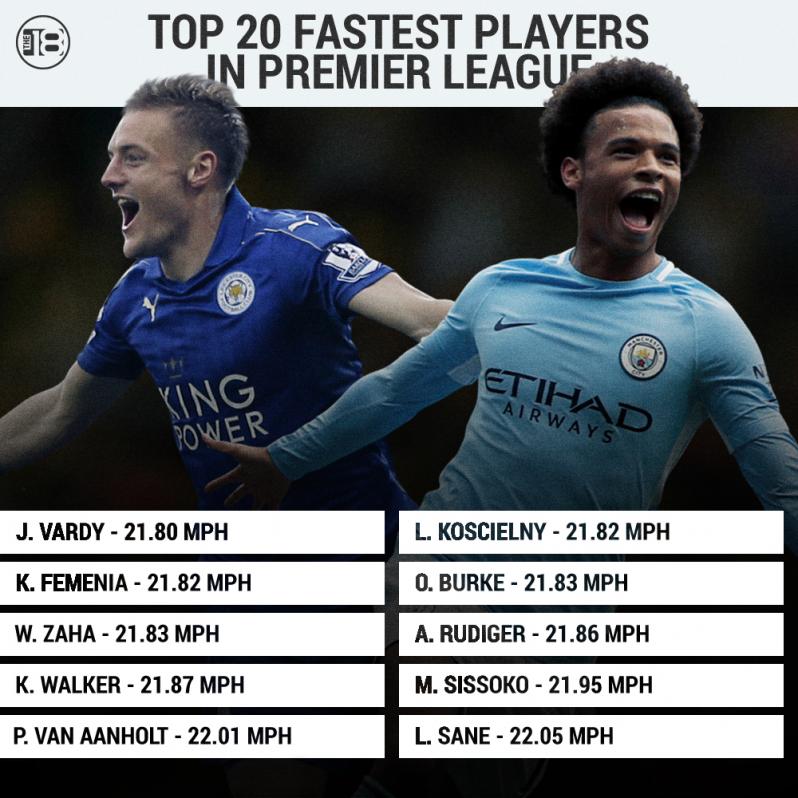 Adama Traore is a 21-year-old winger for the English Championship side and a former Barcelona player who represented Spain at the youth international level. While he hasn't exactly set England on fire since coming to the country in 2015 with Aston Villa, he is one of the top dribblers in all of Europe.
This season Adama is averaging 5.4 dribbles per match. The next closest player to him in the Championship is Birmingham's Jeremie Boga with 3.4. The Premier League's top dribbler is a bit closer, with Chelsea's Eden Hazard averaging 4.5. Christian Pulisic is second in the Bundesliga with 3.1 dribbles while Naby Keita leads with 3.5. The only two players in Europe's top five leagues averaging more dribbles than Adama are Neymar (7.6) and Lionel Messi (5.6). Maybe you've heard of them.
Rumors have swirled of the youngster moving back to a Premier League club (Chelsea was interested last year) and Barcelona still has a buy-back clause for the winger. For now, the terrifying Adama Traore speed will be torturing Championship sides. 
Bookmark/Search this post with