Philippe Coutinho's Reportedly Imminent Transfer To Barca Is Put To The Test
What's the latest juice surrounding Philippe Coutinho's move from Liverpool to Barca? We've got the hot gossip.
Get the best email in soccer.
Will Philippe Coutinho transfer to FC Barcelona? According to Google, that's all anyone wants to know in 2018. We're not here to give you a definitive answer, but to break it on down like the 2 Live Crew utilizing a system developed by The Walking Dead's Eugene Porter. Here's Philippe Coutinho's rumored transfer from Liverpool to Barcelona broken into the categories of "What We Know," "What We Know We Don't Know" and "Things We Are Unaware Of. Wholly."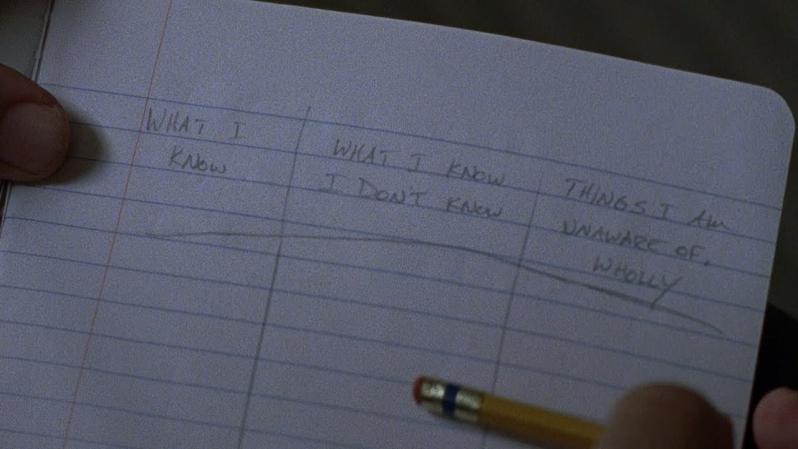 Philippe Coutinho Transfer To Barcelona: A Helpful List
What We Know
#1. If it happens, it'll smash the British transfer record.
On August 8, 2016, Paul Pogba arrived at Manchester United from Juventus for a fee surpassing $120 million. Last summer, Liverpool rejected Barcelona's final base bid of over $111 million for Coutinho. Should the protracted drama finally come to a close this winter, the fee Liverpool will receive should be closer to what PSG paid for Kylian Mbappe — about $225 million. Why?  
Coutinho is under contract until 2022. There's no buyout clause in said contract. Barcelona have, once again, belied their sanctimonious self-representation and acted like total prats in their approach. 
Finally, and most importantly, the 25-year-old attacking midfielder has enjoyed his finest half season to date.
.@Phil_Coutinho last month

Goals
Assists
Key Passes
Rating .

The @LFC star is our Premier League player of the month for December

Full player stats -- https://t.co/TvEfZVgR7A pic.twitter.com/2PmTLBRMSr

— WhoScored.com (@WhoScored) January 2, 2018
#2. If it happens, we'll enjoy free jersey personalization from the FC Barcelona online club shop. 
"WHERE THE MAGIC HAPPENS: Philippe Coutinho is ready to light up Camp Nou. Get your 2017/18 FC Barcelona kit with the Magician's name on it. Act fast — free personalization only available until 6 January."
It's the Nike faux pas that shocked the world — some online shop copy heavily playing on Coutinho's "Little Magician" nickname (one painstakingly invented by Liverpool fans, it must be added) and an offer for free jersey personalization through Saturday. 
This'll be a nice little opportunity to save some money, but further investigation reveals this deal to still be a risk to the consumer. While the authentic FC Barcelona Vapor Match kit has been marked down from $165 to $139.97, the standard fan version of the jersey remains priced at $90 although we're only four-to-five months away from the release of the 2018/19 kit. 
#3. If it happens, Barcelona's style will be the opposite of "they always try and walk it in."
No two players in Europe score goals from outside the box with more consistency than Lionel Messi and Philippe Coutinho. Coutinho was third in Europe last season with six goals from outside the box, while Messi was first with nine.
This campaign, Coutinho has already struck four from outside the 18. Attempting to stop Barcelona+Coutinho by packing the box would be like Indiana Jones attempting to survive a nuclear apocalypse by hiding in a refrigerator.   
What We Know We Don't Know
#1. Is Coutinho's thigh complaint real or "something emotional?"
Coutinho missed Liverpool's match against Burnley and is expected to sit out Friday's FA Cup match against Everton because of a minor thigh complaint. However, the timing of the injury and rumors of Coutinho telling Liverpool that he'll never play for the club again prove that time is a flat circle.
Last August, we had this exact same scenario as Coutinho missed a string of Liverpool's opening matches with a back complaint. He then represented the Brazilian national team with Brazil's doctor revealing that the injury "was something emotional" and required "a pep talk" to resolve.
Is Coutinho again living "a very great sadness," as Neymar described his compatriot's outlook four months previously? We don't know.
#2. What does Jurgen Klopp think?
Here's how Liverpool manager Jurgen Klopp responded to the Nike Free Personalization-gate:  
"I heard about it. I can't tell you about it though because for different reasons I couldn't be less interested in anything in the world. But somebody told me and I thought, 'Wow! Top story!'"
Liverpool are in the midst of a 16-match unbeaten run in all competitions, the longest such streak in Klopp's tenure. What's more, they've accomplished this with the third-youngest average starting lineup in the EPL (only Tottenham and Newcastle out-youth them.
With Virgil van Dijk finally onboard and Naby Keita joining in July, the future is incredibly bright at Anfield. If Liverpool is resigned to losing Coutinho but hellbent on receiving a record-breaking fee, where does Klopp stand? We don't know, but we also like Riyad Mahrez a lot. 
#3. What does this all mean for Arda Turan, Fan Favorite Andre Gomes, Paco Alcacer, Javier Mascherano, Rafinha and Denis Suarez?
Barcelona aren't PSG in that they're not essentially Qatar. Money is kind of a thing for Barca, although the club's global commercial stature and deals with the likes of Nike, Rakuten, beko, Gillette, Estrella Damm, Konami, CaixaBank, Audi, etc. are not to be scoffed at.
But, Barca will need to move players along if they hope to land both Coutinho and Antoine Griezmann — a lot of role players. We don't know for certain, but all of the above players and their wages will probably need to be shown the door to make way for the incoming stars.    
Things We Are Unaware Of. Wholly.
#1. How will this all impact Brazil five months from now?
It's my belief that everything that happens between now and June 14 should be supplemented with World Cup prophesying. For me, the rest of the club season is simply a precursor to the main event. With that being said, how does this all affect Brazil's recently revitalized attack?
Neymar is dominating, albeit in Ligue 1. Gabriel Jesus has just damaged his MCL at Manchester City. Coutinho is living in a world of sadness right now, but the realization of his Barca dream would send Liverpool teammate Roberto Firmino into his own dark spiral of misery.
The only sure thing for Brazil is that Paulinho is going to boss the tournament. 
#2. And England?
If Coutinho leaves, it's time for others to step up. On the attacking end, we've got Englishmen Daniel Sturridge, Alex Oxlade Chamberlain, Adam Lallana, Danny Ings and Dominic Solanke on the books at the club. Liverpool's loss is Gareth Southgate's gain. 
#3. How many more stories can we juice from this saucy fruit?
STORIES ON COUTINHO'S FEELINGS, KLOPP'S FEELINGS, NEYMAR'S FEELINGS, DANI ALVES' FEELINGS, TOP REPLACEMENTS, BAD REPLACEMENTS, COUTINHO'S TOP LIVERPOOL TEKKERS, WELCOME TO BARCA (SKILLS, DRIBBLES, GOALS), LIONEL MESSI MEETS COUTINHO, EDITED COUTINHO PRESENTATION VIDEO TO MAKE HIM LOOK TRASH AT JUGGLING, IT'S JUST THE18.COM AND COUTINHO, FOREVER AND FOREVER, A HUNDRED YEARS COUTINHO TRANSFER RUMORS, A HUNDRED YEARS COUTINHO TRANSFER RUMORS FOREVER A HUNDRED TIMES, OVER AND OVER W W W dot THE18 COUTINHO TRANSFER RUMORS dot com. 
Bookmark/Search this post with