Toni Kroos Said Bayern's 8-2 Victory Tainted Real Madrid's LaLiga Title; His Real Concern Should Be Madrid Is Technically Worse Than Norwich
Norwich City is better than Real Madrid. I don't make the rules I just follow them.
Real Madrid's latest LaLiga title isn't feeling as special anymore. At least that's how Toni Kroos is feeling after watching the horror show of Bayern Munich tearing Barcelona limb from limb in the now infamous 8-2 Champions League beatdown.
Kroos messaged fellow German and Bayern midfielder Joshua Kimmich on WhatsApp saying that the LaLiga title doesn't feel the same anymore.
Toni Kroos sent this message to Joshua Kimmich on WhatsApp after Barcelona 2-8 Bayern Munich pic.twitter.com/qcrAHlEJv8
The Real midfielder has a solid point. Is it really a grand achievement to beat Barcelona anymore after watching the Catalan club get tossed around like a fish in a Seattle seafood market?
While Bayern's 8-2 thrashing was at the top of Kroos' mind, another fact lurks in the shadows. The Premier League's failure and bottom feeder, Norwich City, can make the claim that it is superior to the LaLiga champion.
There is a truly amazing website called "my team is better than your team" that tracks all American college football and basketball results to prove a way that one team is better than another. The creators should absolutely invest in a format for club soccer.
Regardless, I found the list of results that proves Norwich is better than Real Madrid. I know you're thinking, "Well Madrid lost to Manchester City and then City lost to Norwich whoopty do."
That is far too easy and nowhere near as fun as this over-the-top, ridiculous list of results I have constructed to prove Canary superiority.
The List Of Results Proving Norwich Is Better Than Real Madrid
Result 1: Real Madrid lost to Manchester City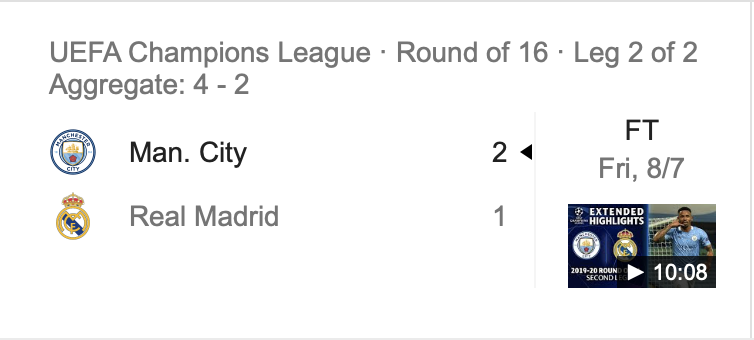 Result 2: Manchester City lost to Lyon
Result 3: Lyon lost to Rangers
Result 4: Rangers lost to Leverkusen
Result 5: Leverkusen lost to Eintracht Frankfurt
Result 6: Eintracht Frankfurt lost to Arsenal
Result 7: Arsenal lost to Olympiacos
Result 8: Olympiacos lost to Wolves
Result 9: Wolves lost to Everton
Result 10: Everton lost to Norwich
CLEARLY Norwich should be LaLiga champions.