This is it. This is the final Mexico vs USA soccer match in World Cup qualifying that will really matter. After this, the teams will (presumably) be given automatic berths to the 2026 World Cup as co-hosts before Concacaf qualifiers are be rendered largely meaningless when FIFA expands the field to 48 teams. 
But now, this Mexico vs USA soccer match is the biggest sporting event in the world this month — or at least in North America. 
Mexico hosts the U.S. men's national team at the Estadio Azteca on Thursday, March 24, 2022, at 10 p.m. ET in a vital World Cup qualifying match. The two teams are tied for second on 21 points in the Concacaf table, the Americans only ahead on goal difference. Both have work to do to qualify for the World Cup in Qatar later this year.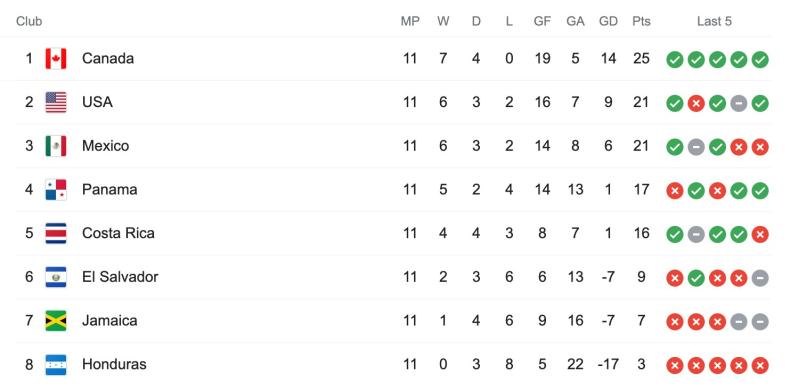 With three matches left in qualifying, a win for either side would be a huge boost. A draw would be a positive result for either side. The Americans know a draw and a win over Panama on Sunday would qualify them for Qatar ahead of a scary trip to Costa Rica on March 30. Mexico has two easier games to close out qualifying (at Honduras, home to El Salvador), so El Tri know there are more points to be had this window.
Does USMNT coach Gregg Berhalter save his best players for the more important Panama match to prevent Los Canaleros from catching the Americans from behind? Or does he go for a statement win over Mexico and keep his country in contention for a place in Pot 1 for next week's World Cup draw?
For El Tri, do they risk a shocking home defeat to their biggest rival when a draw will probably suffice given the remaining fixtures? Or does Tata Martino get revenge for three defeats in 2021, including a Dos a Cero in the prior World Cup qualifying match between the two in Ohio?
With those questions in mind, we present our Mexico vs USA soccer predictions below. For more on the match, click here for how to watch, click here for USMNT lineup predictions, click here to learn what the USMNT needs to clinch a World Cup berth and click here for a history of Dos a Cero.
The18's Mexico vs USA Soccer Predictions
Connor Fleming
Mexico 1, USA 1
The U.S. scores from a set piece in the opening 20 minutes, but Mexico dominates from there and equalizes before halftime. The second half is tense and nervy, but both teams know it's a valuable point for qualification, so we get a lot of fouls, few scoring chances and a mutually beneficial draw.
David Moore
Mexico 2, USA 0
Our good friend Berhalter makes the daring decision to rest the stars and put on a B+ team at the Azteca. Despite the USMNT's best efforts to keep things 0-0, two late goals sink the SS Berhalter, and it's all to play for in Orlando. Also, the Mexico fans chant "dos a cero" back at the U.S. players.
Luis Vidal
Mexico 0, USA 0
That's how a super-hyped game always ends, right? USMNT has never won in the Azteca for qualifiers, but Mexico also hasn't won a home game vs. the U.S. in WCQ since 2009. Also, the game will be stopped at least once due to the homophobic chant. 
Travis Yoesting
Mexico 1, USA 1
This is going to be a weird one. The USMNT is missing a few of its best players, but the pressure on Mexico after three humbling defeats to the Americans last year will be a great equalizer. The U.S. steals a point to take momentum into its showdown with Panama.