The 10 Hottest Soccer Couples In The World Right Now
These soccer stars know true love is found on the pitch.
Once again, it's Valentine's Day, the time of year when single folks feel lonely, lovers post obnoxiously to social media and couples on the rocks find an excuse to break up. To celebrate this unnecessary holiday, we've compiled a list of the best soccer couples in the world to let the single people know what they're missing out on. Because every soccer player's goal in life is to find a fellow soccer player to fall in love with, right?
Maybe you're actually happily seeing someone (or someones, we don't judge), in which case we hope it's a soccer player and this list of soccer couples will merely remind you of the great love life you already have. But more than likely, you'll be lonely this Valentine's Day, because why else would you be on The18.com if not to fulfill your yearning for contact with other footie fans?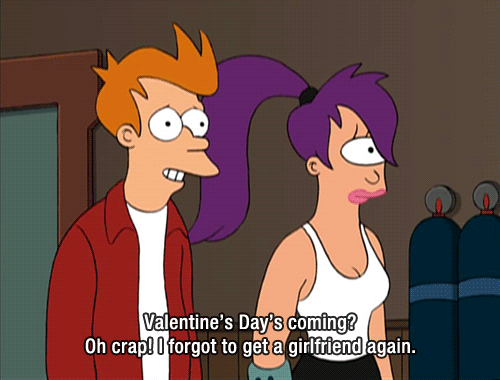 We've already explained to you why you should be dating a girl or guy who plays soccer in the past; these couples took it to another level by dating or marrying a fellow footballer player. So whether you're in a relationship or wish you were, or maybe you just like looking at pictures of beautiful, happy people, here are the 10 hottest soccer couples, in no particular order, together as of February 2020.
(Editor's Note: This story originally ran in 2018 but has been updated in 2020, in part because Erin McLeod and Ella Masar divorced. We also bumped Casey Stoney and Megan Harris because they've both retired.)
The 10 Hottest Soccer Couples
Ali Kreiger and Ashlyn Harris
Getty Images
Sydney Leroux and Dom Dwyer
@sydneyleroux | Twitter
Married in 2015, the two are adorable together and have an even more adorable son named Cassius, born in 2016, and a girl, born in 2019. Neither Sydney nor Dom were born in the States, but both have represented U.S. internationally, both are forwards and both play in Orlando for the Pride and City. Leroux has twice switched teams to be closer to Dom.
Alex Morgan and Servando Carrasco
@matty_d_doe | Twitter
Like Leroux and Dwyer, Alex followed Servando to Orlando. Unfortunately for them, Servando moved to the LA Galaxy after the 2017 season. The two were married in 2014 after meeting at UC Berkeley, where they both played soccer. The two will welcome their first child to the world in April. 
Pernille Harder and Magdalena Eriksson
@theresebeIivets | Twitter
Pernille, the Denmark captain and five-time Danish player of the year, has had a lengthy relationship with Magdalena, a Swedish national team player. The two played for Linköpings FC together but now Pernille plays for Wolfsburg and Magdalena for Chelsea. The two went viral during the 2019 Women's World Cup when Magda, after having beaten Canada in the Round of 16 in Paris, kissed Pernille.
When it comes to love there should never be rights and wrongs. Love can take all kind of shapes and nothing is more real than that. I wish for everyone to be proud of who they are and never be ashamed of who they love. Happy Valentines Day  pic.twitter.com/uspW9fSI8q

— Magdalena Eriksson (@MagdaEricsson) February 14, 2020
Sam Kerr and Nikki Stanton
@GutiNikki7 | Twitter
Sam Kerr is perhaps the best goal scorer in women's soccer right now, having recently secured a big-money move to Chelsea. But going to England meant leaving her partner, Nikki Stanton, behind. The two were teammates both with the Chicago Red Stars and Perth Glory. While Sam is an Australia international with 83 caps and 38 goals to her name, Nikki is an American midfielder who has yet to break into the USWNT ranks. 
Allie Long and Jose Batista
@allie_long_ | Instagram
Allie has won NCAA and NWSL championships and has scored eight goals for the USWNT. Jose isn't quite as well known, but has played professional soccer in the U.S., including with Sevilla FC in Puerto Rico. The two were married in October of 2016, with Alex Morgan and Tobin Heath the maids of honor. 
Daniëlle van de Donk and Beth Mead
@bethmead_ | Instagram
The two Arsenal teammates since 2017 have chemistry on and off the pitch. The two both shined at the 2019 Women's World Cup, at least until they played the USWNT. Beth started in the semifinal loss to the U.S. while Daniëlle was a key figure for the Netherlands' run to the final, which ended in a defeat to the USWNT. Notably, during a 2019 Arsenal match, Daniëlle shoved a referee asking for a card after Beth was taken out hard by Abbey-Leigh Stringer. That's sticking up for the one you love.
Iker Casillas and Sara Carbonero
@MYLifestyleMag | Twitter
Iker is a Real Madrid and Spain legend, winning the World Cup and three Champions League titles. Sara is a sports journalist who covers soccer. The couple started dating in 2009, was married in 2016 and has two sons together. During the 2010 World Cup, Sara was hilariously accused of distracting Iker during a 1-0 loss to Switzerland. 
Kealia Ohai and J.J. Watt
@jjwatt | Instagram
Julie and Zach Ertz
@fato_hl22 | Twitter