Imagining A 2017-18 North vs. South EPL All-Star Game, Er, Match
A 2017-18 Premier League All-Star game would be nonsensical, but it'd be one hell of a money-making vehicle!
All-Star gaaaames. There's nothing more exciting than watching the NBA's West beat the East 192 to 182 while the 6-10 Anthony Davis scores 52 points off 39 shots, and there's nothing more sporting than watching Canadian journeyman Will Johnson crunch Bastian Schweinsteiger on the ankle after the German graciously appears following a grueling summer spent winning the World Cup.
On second thought, maybe All-Star games aren't all that great. If you take the tension out of sport, you're left with something very unsporting; you're left with something like Paris Saint-Germain in Ligue 1. 
But there's no denying that there's something tantalizing about watching the stars collide; there's something entrancing about the possibility of 22 world-class players oozing excellence about the pitch like Cristiano Ronaldo with a facial laceration. 
This is where the going gets good: let's imagine a 2017-18 English Premier League All-Star Match.
Using the Watford Gap to divide the EPL's clubs between North and South, we're actually left with 10 clubs in the North and 10 clubs in the South.
EPL Northern Conference
Newcastle United
Manchester City
Manchester United
Liverpool
Everton
Burnley
Huddersfield Town
Stoke City
West Bromwich Albion
Leicester City
EPL Southern Conference
AFC Bournemouth
Southampton
Brighton & Hove Albion
Arsenal
Chelsea
Crystal Palace
Tottenham
West Ham
Swansea City
Watford 
Using that division, we've created two potential formats for the North vs. South EPL All-Star Match.
The first format pits the best players against one another with no roster restrictions. As you could've probably guessed, it's dominated by the top six clubs.
2017-18 EPL North All-Stars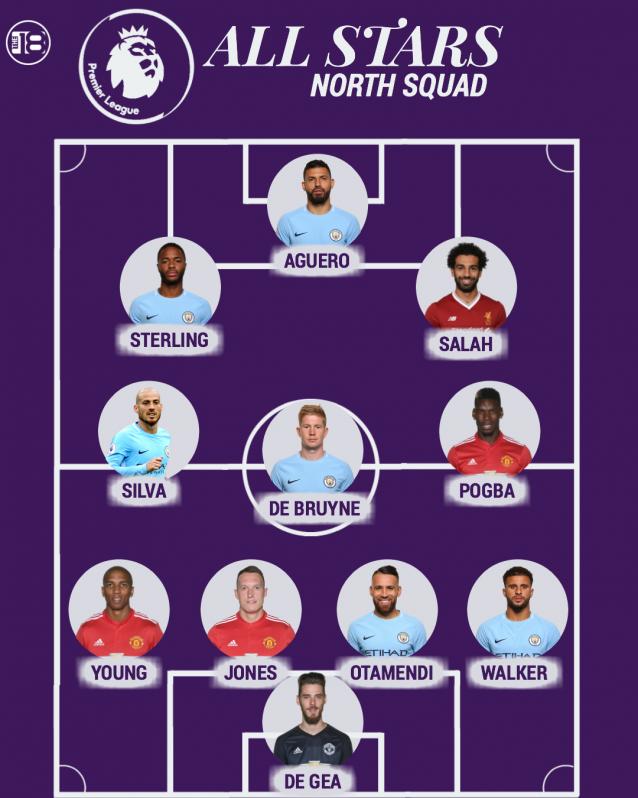 2017-18 EPL South All-Stars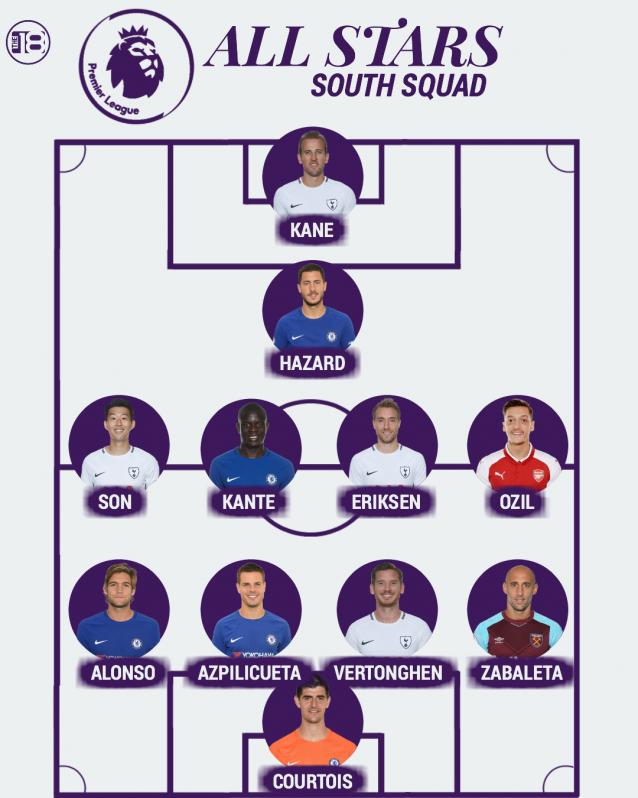 The next format is also nice and interesting. Here's the starting XIs for the North and South if each club had to provide one outfield player.
2017-18 EPL North All-Stars (Every Team Represented)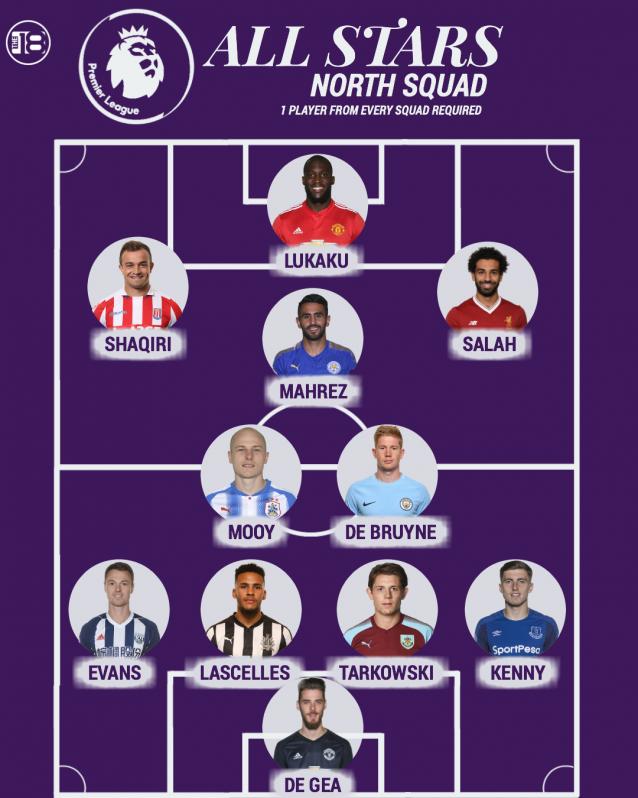 2017-18 EPL South All-Stars (Every Team Represented)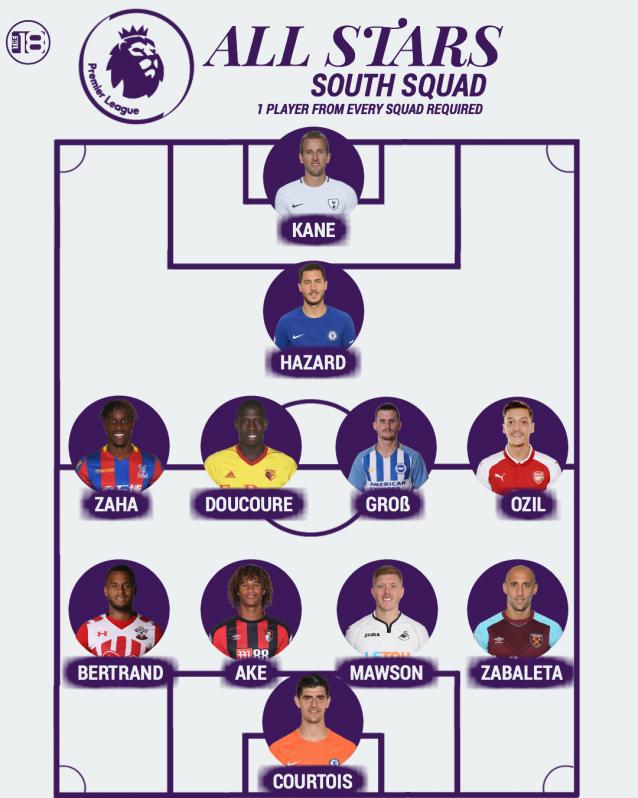 There you have it. What do you think? Would you pay El Clasico in Miami sort of prices to watch these sides go at it?