Our Christian Pulisic Hype Meter Is Threatening To Off Itself
The Pulisic-O-Meter isn't going to last long if Christian Pulisic keeps up his torrid pace of accomplishing things.
Hey, so this is going well, don't you think? To be honest, it's really going too well. Our Pulisic-O-Meter wasn't designed well enough to withstand this breakneck pace of USMNT wins in the Bundesliga. 
After scoring against Bayern Munich in the German Super Cup to jump-start his 2017-18 season, Christian Pulisic opened his league campaign with a goal and an assist against Wolfsburg on Saturday.
Pulisic opened the scoring in the 22nd minute with one of the finest individual goals of his young career. After recieving a pass from Mario Gotze at the top of the box, the American's drilled finish was dispatched between a defender's legs and in off the inside of the far post. Jesus. 
THE KID STRIKES AGAIN! Pulisic scores Dortmund's first Bundesliga goal of the season. @cpulisic_10 #WOBBVB https://t.co/CrJF3PThvp
On the hour mark, Pulisic secured three points for Dortmund by laying it on a platter for striker Pierre-Emerick Aubameyang. 3-0 to Dortmund. 
Who needs a Dembele when you got a Pulisic? 1 goal, 1 assist for the #USMNT star as Aubameyang gets his 1st. #WOBBVB https://t.co/oPRZDsp4cQ
So Pulisic begins the season with a Man of the Match performance, and the angling of Ousmane Dembele for a move to Barcelona, resulting in harsh criticism from senior players and a club suspension, has put the 18-year-old American in an even better light. "At least we've got Pulisic!" the entirety of the Yellow Wall is thinking, and the Pulisic-O-Meter couldn't agree more.
We're tempted to really make it hot in here, like that Nelly song. But our desire to take our clothes off has been tempered by the man himself — according to Pulisic, his goal wasn't that great.
"I would probably give my goal a B grade," he said after the match. "I think I just got the ball at my feet and I kind of just saw an opening, so I just went for it and aimed for the back post and luckily it went in."
Is he just lucky, or is he just humble? Well, he's now the youngest non-German player to score six goals in the Bundesliga, so it's probably not all just luck. Let's go to the meter.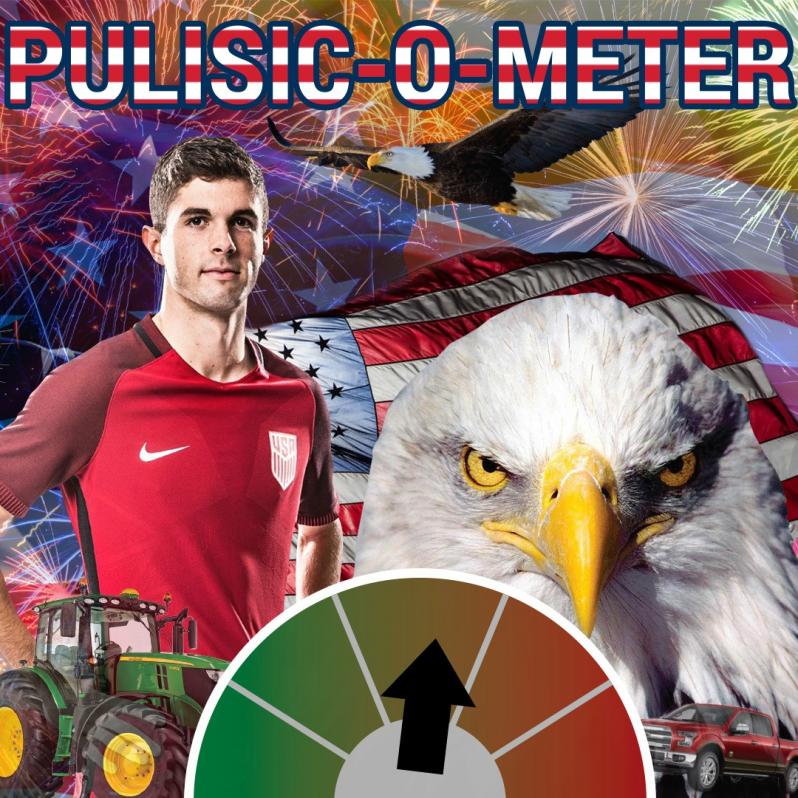 Analysis: We thought it'd take longer to transform all Americans into die hard soccer fanatics, but at this pace, that should be accomplished by November. 
We go again on Saturday with Dortmund's Bundesliga home opener against Hertha Berlin.