Coming off a disappointing 2021 season in which Minnesota United clearly took a step backward, there wasn't much joy to be found among Loons fans at the start of the offseason. 
There's the ennui of a manager who's lost a lot of support but whose job appears secure, the departures of fan favorites Ozzie Alonso and Ethan Finlay and the increasing frustration of a forward line that, following the end-of-season roster updates, had just Adrien Hunou (who struggled leading the line last year and is better suited for a second striker role) and Patrick Weah (who just underwent ACL surgery and will miss the majority of the 2022 season).
But some good news finally arrived on Wednesday, Jan. 5, with the signing of 21-year-old South African international Bongokuhle Hlongwane on a three-year contract. Hlongwane had spent his professional career with Maritzburg United — where he made his pro debut at age 18 — and he's already earned eight caps with Bafana Bafana and scored two goals, including a game winner against Ghana in World Cup qualifying.
There's enough to get excited about there, but one thing no MNUFC supporter anticipated is the excitement that South Africans have brought to the team's Facebook page since Hlongwane's transfer. 
As an example, back on Dec. 6 BH (Before Hlongwane), the club released a statement about an incident involving Emanuel Reynoso that led to his arrest and imprisonment in Argentina. The team is built around Reynoso — this threatened to derail the 2022 season before it even began — and the post got 119 comments and 13 shares.  
On Jan. 6 AH (After Hlongwane), a simple text post with the message "good morning and stay warm" got 1,000 comments and 43 shares.
The things is, regardless of what Minnesota United is posting, the comments are frequently gold. 
We now know all about Hlongwane's skills... 





His eating habits...







And the demands that come with his signing...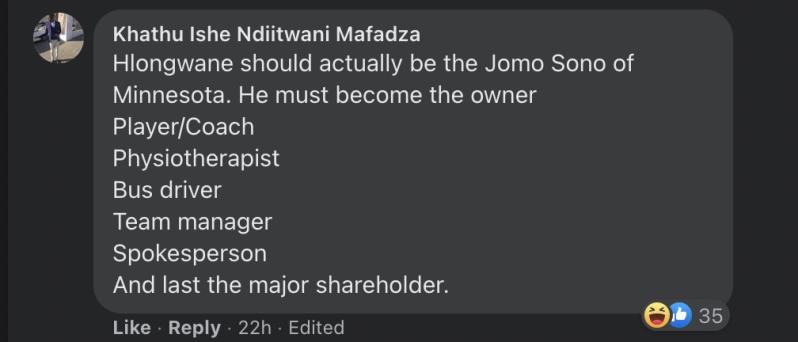 We've also been informed that most of South Africa is now moving to Minnesota.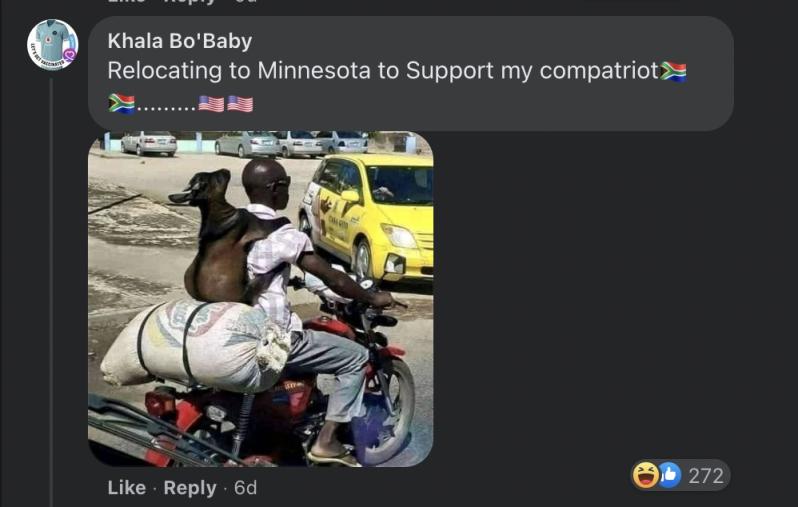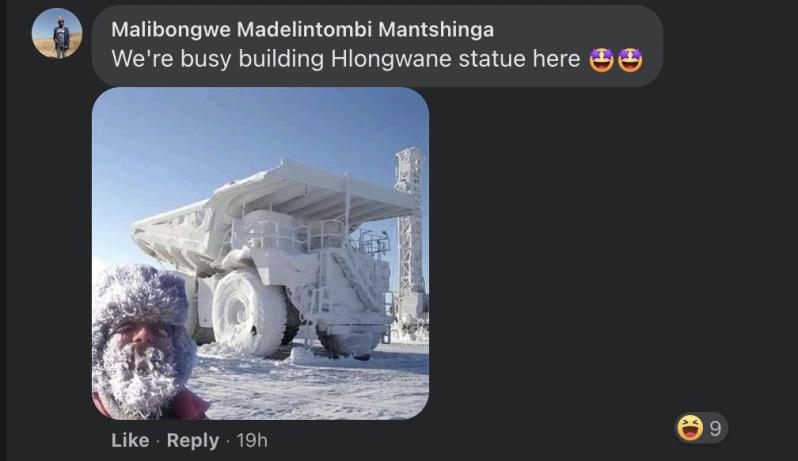 But these aren't fair-weather fans — they've been supporting the Loons for centuries now.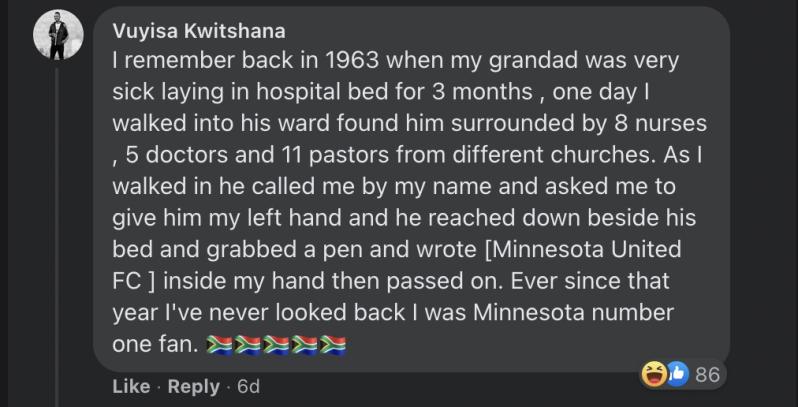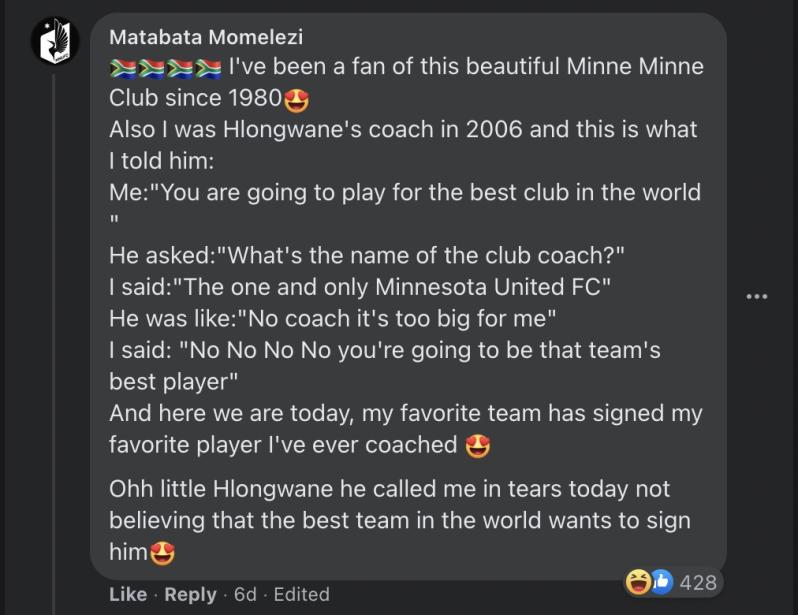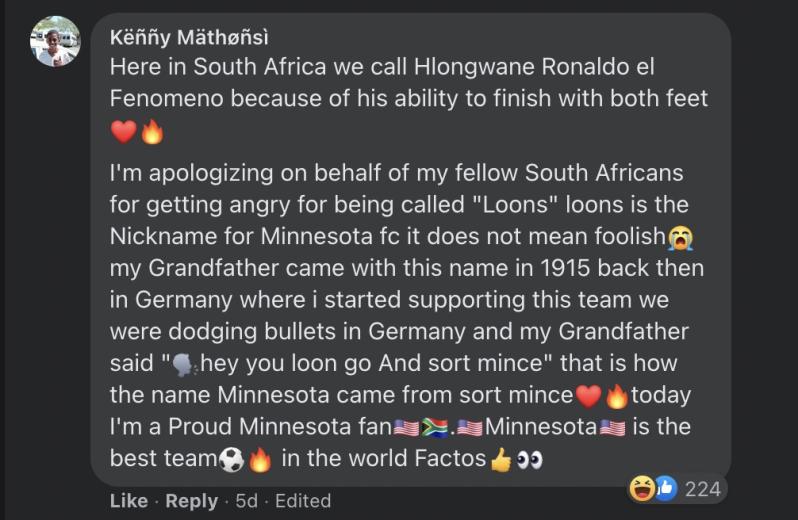 My favorite messages are the ones directed at the page admin...


Regardless of what the post is about, it's always transformed into something about Hlongwane.



Minnesota United and Hlongwane begin their 2022 season on Feb. 26 away to Philadelphia. The club's home opener follows on March 5 against Nashville.