Landon Donovan Is Going To Make Swansea America's Team, Like The Cowboys
Landon Donovan, self-proclaimed Evertonian for life, is part of Swansea City's new vision for a United States of Swansea.
Get the best email in soccer.
Every club that's had an extended run in the Premier League is a perfect example for the transitive property (If a=b and b=c, then a=c) that affects modern football: 
If your club can make a sh*t load of money = people who already possesses a sh*t load of money are going to want to get in on that action 
and 
If people who already possess a sh*t load of money are going to want to get in on that action = there's going to be heinous levels of greed and footballing incompetence involved,
then 
If your club can make a sh*t load of money = there's going to be heinous levels of greed and footballing incompetence involved.
That's the Premier League neatly summed up.
Swansea City are a great example of this. In 2001, Swansea were toiling in the third division and crumbling, only to be reenergized by the Swansea City Supporters' Trust and eight additional shareholders who all worked together with the club's best interests in mind.
The partnership between owners and supporters gave fans representation on the club's board, with the trust owning 21.1 percent of the club. In the 10 years between 2001 and 2011, Swansea City achieved a historic rise through the divisions, achieving promotion from League 2 in 2005, from League 1 in 2008 and, improbably, from the Championship and into the Premier League in 2011.
The club from the coast with a 20,000-seat stadium became the first Welsh team to ever play in the Premier League, and they took the league by storm, finishing 11th with Brendan Rodgers playing a proactive and possession-based style of football that featured the likes of Joe Allen and Scott Sinclair.
The results, the ownership model and the style all combined to make Swansea City the darlings of the PL — they were a giant f**k you to the nouveaux riches of Manchester City and Chelsea.
Related: Chelsea's Next Great Defensive Hope Is A 20-Year-Old American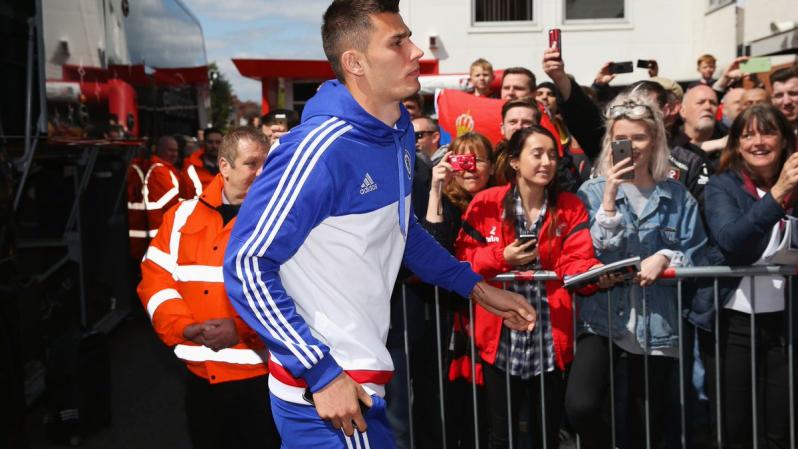 The trend continued under Michael Laudrup and Garry Monk, with Swansea even making it to the Europa League round of 32 in 2013-14, losing to two-time Italian champions Napoli.
Those were the days. Then the wheels started to come off. Over the next few seasons the Swans sold star players like Wilfried Bony, Jonjo Shelvey, Andre Ayew and Ashley Williams while spending big on busts like Kyle Naughton, Franck Tabanou, Eder, Alberto Paloschi, Jefferson Montero and, the club's record signing, Borja Baston (£15,500,000 - 1 goal).
Last April, the news arrived the eight shareholders who'd been so influential in guiding Swansea from the depths were now prepared to sell their shares to American investors, much to the horror of the Swansea City Supporters' Trust.
The prices that the shareholders had originally invested in Swansea were roughly now worth 100 times more. The club, in its darkest hour, was purchased for £1 million and it was now valued at £100m.
And so a small group of people made a shit load of money and a consortium of US sports team investors led by Stephen Kaplan and Jason Levien arrived. Levien is known in the States as the managing owner of D.C. United and the former CEO of the Memphis Grizzlies. 
The new owners arrived in Swansea and made promises about developing the club  and assured everyone that they weren't just going to grow their new franchise commercially, increasing the value of their own stakes in the club, by promoting the club in the US and banking massive Premier League TV income revenue.
And then they sacked Francesco Guidolin on his birthday and instilled Bob Bradley. And then they gave Bob Bradley 11 games and sacked him in one of the greatest displays of self-admonishment in the history of football.
Levine and Kaplan might as well have had the advertising hoardings display a ticker reading "We don't know what the hell we're doing, sorry!" during Swansea's 1-4 home capitulation to West Ham. The Swans conceded 29 goals in 11 matches under Bradley, the American coach saying that the American owners had been swayed by a "negative atmosphere" surrounding the club.
Now, with Swansea two points from safety with only four matches to play (their next two being against Manchester United and Everton), we've got the next great proof that Kaplan and Levien aren't just trying to cash in on this American soccerball craze. 
"Eventually the hope is that this becomes America's club one day," says newly appointed Swansea City adviser Landon Donovan, who is also curiously a self-declared "Evertonian for life" following his loan spells there.
That's right, the Dallas Cowboys are just keeping the seat warm for the Swans. All those Americans who support Arsenal, Chelsea and Manchester United are going to flock to their computers to find illegal online streams of Jack Cork getting stuck in against Barnsley in the Championship next year.
One day our sons' sons will hear their granddaddies talk about how Swansea employed the great Bob Bradley, how LA Galaxy legend Landon Donovan once sat in some strange sort of Swansea-branded movie theater looking whimsical with a suit coat that was too large.
"But once in a while I might be asked about certain players they are trying to bring in or certain circumstances," explains Donovan on his new role, "and I do have some experience I think will be valuable.
"If you are in a situation, for example, like we are currently, fighting against relegation, you want to know you have men who can handle that."
For a guy that never battled relegation in his entire career, that's a pretty large responsibility, and the same can be said of Swansea's new owners. While all signs point to this being a venture predicated on making Premier League television revenue and inroads in the United States, both of those plans now seem exhausted.
Related: Landon Donovan Believes Christian Pulisic Has More Potential Than Donovan Ever Had
Bookmark/Search this post with