England's Crumbling Football Empire That Never Was
England's Gareth Southgate era has begun. In typical England fashion, their underwhelming draw with Slovenia hardly promised any greatness on the horizon.
Get the best email in soccer.
What is there to say about the England National Football Team and their governing body that hasn't already been said? England is, well, a joke. With an underwhelming nil-nil draw marking the start of the Gareth Southgate era, are we simply looking at the next Steve McClaren in charge of the Three Lions?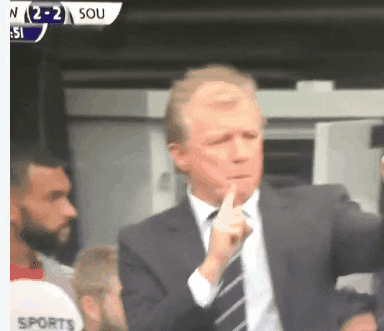 England is sure to continue to underwhelm and disappoint, despite boasting a good crop of very talented, yet definitely overrated youngsters, including Marcus Rashford, Eric Dier and Dele Alli.
So, who is to blame for this? Time and time again, who is to blame for England choking and completely failing to live up to expectations? The English media is. It's a media culture rooted in pomp and very little circumstance.
England and its Football Superiority Complex:
England often touts itself as the creators of football, the grandfathers of the game. Sure, they invented the modern rules, but it's a well documented fact that football and various variations of it existed in 3rd Century B.C or possibly earlier...so there's that huge hole in their footballing ego.
England does deserve plaudits for being the first nation to introduce association football, a proud tradition which still stands today. England and the English FA Cup, that crumby centerpiece in that tea tray your mother in law gave you, is the oldest trophy in organized European football, established in 1871. Big ups to England for that.
Nonetheless, England need to not overhype the next generation and just hope the team grows organically. This is football, anything can happen: Rashford could turn into the next Wilshere. Wilshere could turn into the next Walcott, who apparently now can't stop scoring goals. Yes, it's all very confusing. 
Also, One Can't Forget To Mention:
England's one achievement in world football is contentious to say the least. Not to be all tinfoil-hatty or anything, but England's 1966 World Cup victory is definitely one of the most controversial in World Cup History.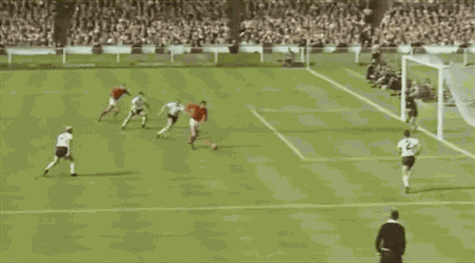 England and its supporters need to come to terms with their new-found roots and embrace underwhelming and the underdog status that comes with it. Then, they won't be so let down anymore. 
England needs talents like Raheem Sterling and Oxlade Chamberlain (because if Walcott can, can't anyone?) to somehow miraculously morph into the next Xavi and Andres Iniesta. 
Gareth Southgate needs to start pulling off Zidane-esque rookie feats.
Raheem Sterling, John Stones, Kane and the lot will be touted as the next Charlton, Chilton and Hurst, but that was a one-off. England and English football has become worse than they themselves could have ever feared: they've become the cooky grandparent with the exaggerated stories. Best of luck, Gaffer Southgate.
Bookmark/Search this post with