The 15 Best Soccer Movies And TV Shows On Netflix Right Now
Celebrate the great indoors with these 15 soccer focused stories.
With a noticeable downturn in matches available for consumption through our TV sets, we now need to turn to Netflix to get our footy fix. Thankfully, Netflix is an absolute monster when it comes to providing us with a bit of everything, and the beautiful game is no exception. 
Here are 15 stories of the movie and TV show variety to hunker down with. Also, be on the look out for two more Netflix soccer movies dropping on Friday, Mar. 20: Ultras and The English Game.
Netflix Soccer Movies 2020 And TV Shows
#1. Lights from the East: I Am Maluku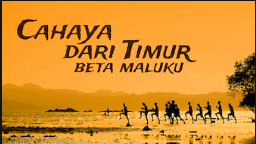 IMDb rating: 8.3
Synopsis: "After witnessing a child's death during a violent clash, a former soccer player launches a youth team to help local kids avoid further bloodshed."
#2: Sunderland 'Til I Die
IMDb rating: 8.2
Synopsis: "This docuseries follows English soccer club Sunderland through the 2017-18 season as they try to bounce back after relegation from the Premier League."
#3. Bobby Robson: More Than a Manager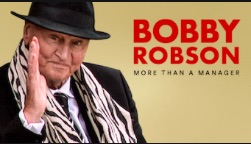 IMDb rating: 8.2
Synopsis: "Explore the life and times of legendary soccer manager Bobby Robson, whose keen mind for the game was matched only by his devotion to his teams."
#4. Alexis Viera: A Story of Surviving
IMDb rating: 8.0
Synopsis: "After being shot during a robbery in Colombia and losing sensation in his legs, Uruguayan soccer star Alexis Viera finds a new sense of purpose."
#5. '89 
IMDb rating: 7.7
Synopsis: "Mixing old footage with interviews, this is the story of Arsenal's improbable win versus Liverpool in the final moments of the 1989 First Division."
#6. Forever Chape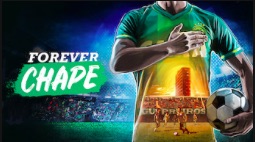 IMDb rating: 7.5
Synopsis: "In the wake of a plane crash that claimed the lives of 71 people, the Brazilian soccer club Chapecoense seeks to rebuild the team that made history."
#7. Apache: The Life of Carlos Tevez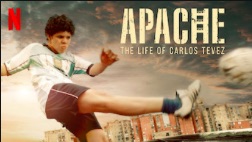 IMDb rating: 7.5
Synopsis: "This gritty dramatization of the life of Carlos Tevez shows his rise to soccer stardom amid the harrowing conditions in Argentina's Fuerte Apache."
#8. Forever Pure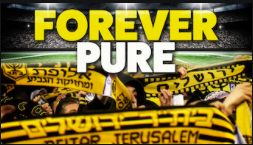 IMDb rating: 7.4
Synopsis: "The furor over the addition of two Muslim players to the Beitar Jerusalem soccer club underscores the role of institutionalized racism in Israel."
#9. Barça Dreams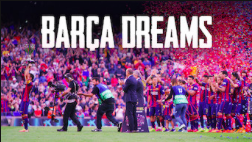 IMDb rating: 7.3
Synopsis: "Explore the history and philosophies behind one of the world's most beloved — and successful — soccer franchises: FC Barcelona."
#10. River, el más grande siempre
IMDb rating: 7.3
Synopsis: "Experience the highlights of Argentine soccer team Club Atletico River Plate's long history, from its early development to its major victories."
#11. Le K Benzema 
IMDb rating: 7.0
Synopsis: "Controversial star footballer Karim Benzema opens up about his career and addresses accusations that threatened his role on the French national team."
#12. Becoming Champions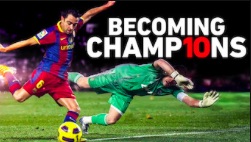 IMDb rating: 6.9
Synopsis: "This series looks at the stories behind the athletes and countries that have achieved World Cup champion status."
#13. Garuda di Dadaku
IMDb rating: 6.7
Synopsis: "A determined boy will do anything to become a great soccer player, despite the wishes of his grandfather."
#14. Concrete Football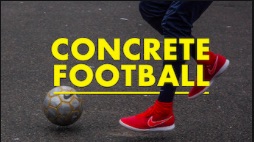 IMDb rating: 6.7
Synopsis: "The development of professional soccer worldwide owes a great debt to the soccer — or 'football' — that is played on the streets of France."
#15. Antoine Griezmann: The Making of a Legend
IMDb rating: 6.5
Synopsis: "With heart and determination, Antoine Griezmann overcame his small stature to become one of the world's top soccer players and a World Cup champion."