Chelsea Becomes First Premier League Club To Go Vegan
A gleaming new vegan kiosk is the only thing shining for Chelsea at the moment.
With the transfer ban on Chelsea lifted and the team's recent struggles, the Blues have their eyes on acquiring new assets in the transfer window. But a vegan-only kiosk might be the greatest acquisition thus far. 
On Tuesday, Chelsea hosted London-rival Arsenal and looked to bounce back after losing to Newcastle during the weekend. The Blues secured one measly point after playing the majority of the match with a man advantage courtesy of a David Luiz red card.
David Luiz sees red for a foul in the box on Tammy Abraham pic.twitter.com/BvmurCuNDm
Chelsea took and lost the lead twice in the match, but the real story was cooking some hundreds of feet away in the West Stand lower concourse. While the club couldn't get much done on the pitch, it was making history off of it as the first Premier League team to have a vegan-only kiosk.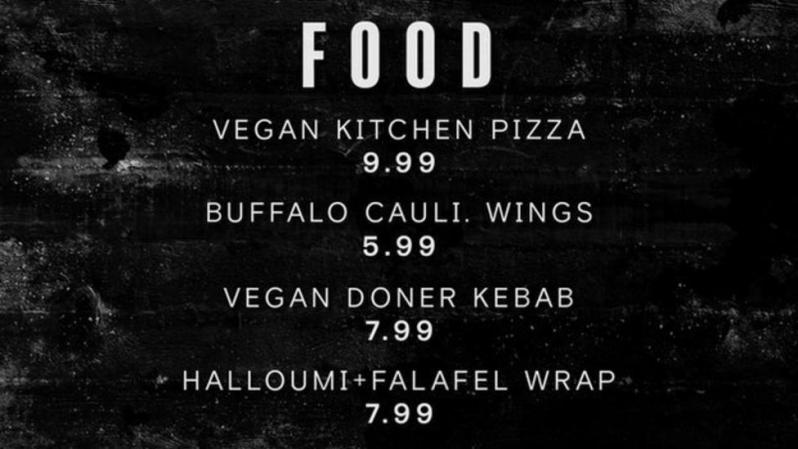 Perhaps Chelsea is doing its best Forest Green Rovers impression. The Rovers of League Two made headlines as the "greenest" team with the most ecofriendly protocols.
In the most ironic twist, Arsenal right back and known-vegan Hector Bellerin scored in the final moments of the game to earn his team a draw and give Chelsea a taste of true vegan football.
WHAT IS HAPPENING, BELLERIN LEVELS IT pic.twitter.com/xa9BA6xPTv
Blues goalkeeper Kepa Arrizabalaga may be one step ahead of veganism and be an actual piece of broccoli himself. He hasn't exactly impressed this year with the worst save percentage in the Premier League and one of the lowest percentages in all of Europe. Stick one of the buffalo cauliflower wings in goal and instant results should occur.
- 2 shots for Arsenal, 2 goals (one completely saveable)

- Worst save percentage in the Premier League

- 127 out of 132 in save percentage among keepers in Europe's top 7 leagues

- Dead last in goals prevented among Premier League goalies

Kepa Arrizabalaga is a disaster. pic.twitter.com/EJOdATvd0w

— EiF (@EiFSoccer) January 21, 2020
For Chelsea's sake, hopefully the new kiosk is a step in the right direction for the club.