Mohamed Salah Is A Salesman And Is Challenging Neymar As The World's Best Diver
Someone has to say it. Since achieving stardom Mohamed Salah has become a diver and I miss the old Salah.
Get the best email in soccer.
Hot take alert, folks. Mohamed Salah is the newest world class diver. Or at least embellisher. Surely he and Liverpool fans could care less, but the Egyptian has joined the ranks of Neymar and Arjen Robben as one of the best footballing actors in the world.
His newfound talent really wasn't a part of his game until he hit superstar status after his unreal 52-goal season a year ago. And it leaves me thinking about the Kanye West song "I Love Kanye." 
I miss the old Salah, the no nonsense Salah.
The stay on his feet Salah.
Not this new Salah. The make a meal of it Salah. 
The always looking for a penalty Salah. 
Let us take a look at Mo's dives this season. Now before my sensitive Liverpool fans get all get hot and bothered -- Full disclosure, some of the decisions were correct. They were fouls. But what bothers me just how much of a salesman Mo has become. He is so dramatic and is so unatural in the way he takes fouls. His full body flails and whipping his head back are just not realistic. He takes on contact in situations where he isn't trying to do anything else but prove his newfound acting skills.
For the record, I have no problem with Mo Salah. I'm just callin' it how I see it. Let's get to the goods:
Mo Salah Dives
Salah Dive vs. Crystal Palace
This is probably a foul, but it wasn't harsh as Mo was barely touched. But note the delayed flail of his entire body and arms like he just took a shot from a sniper stashed away in the upper deck of Selhurst.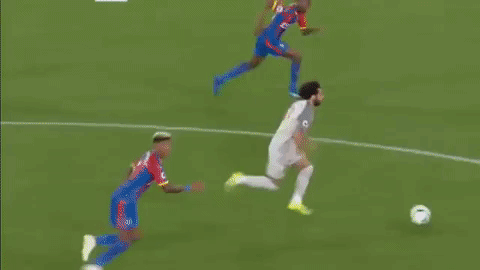 Don't even get me started. Mamadou Sahko had a grab of him, yes, but it has no relation to him falling like a tree in the woods.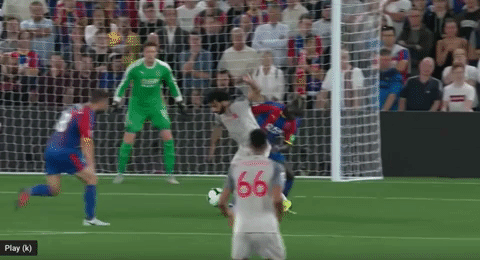 Salah Dive vs. Newcastle
With all the photos Salah posts of himself being yoked, you'd think he'd be able to stay on his feet easier than this. I spot some more unnatural movement here as well. The embellishment is real. 
Salah Dive vs. Brighton
This is a foul. But holy shit, we get it, you've been fouled. Why must you make it seem like you've been mugged blind on the street? The Charlie Brown swing and the miss landing on his bum, followed by the look at the referee. LMAO.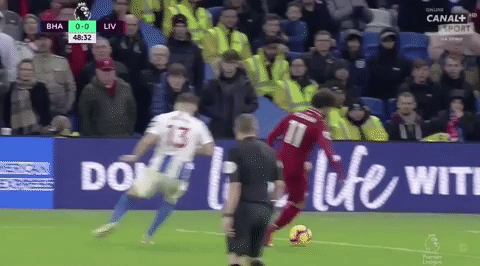 Salah Dive vs. Chelsea
Salah's own manager has even come out against Mo's theatrics. After this dive vs. Chelsea last season, Jurgen Klopp said "I think it was a dive, was it? Or he waited for the contact, I am not sure, so that is not what I want to see; that is not what he wants to do. But obviously it happened."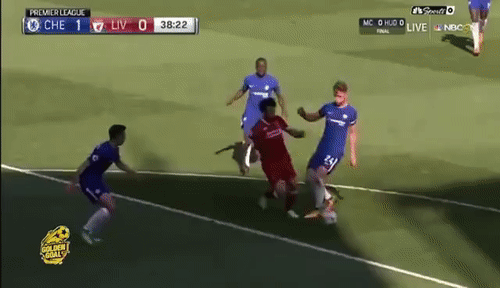 Salah Dive vs. Manchester City
And just because we can, let's go back to the contensious decision where every Liverpool fan thought Vincent Kompany should have been expelled from the Premier League. It was a rash challenge. But the lad barely was touched.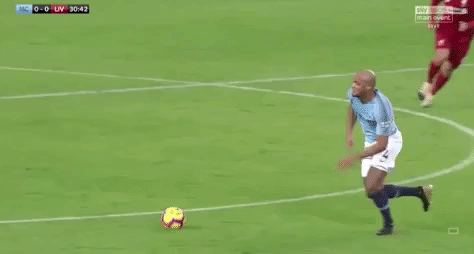 Flopping and theatrics are part of the game. I know that and understand that. But Mohamed Salah's milking of fouls, whether they are there or not, has put a dent in my respect for him. But he should keep doing what he's doing, because his embellishing almost always earns him a whistle. 
For those wondering, here is what taking a foul actually looks like.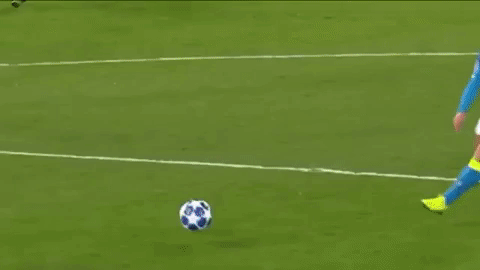 Bookmark/Search this post with