The Finland women's national team scored a ridiculous last-minute goal against Scotland on Tuesday to win 1-0 and keep its dream alive of qualifying for the 2022 UEFA Women's Championship. A 95th-minute Amanda Rantanen Finaldn goal vs Scotland could be one of the crucial moments that sends the Nordic country to its first major tournament since 2013.
Nine spots separate the two countries in the latest FIFA Women's World Rankings. Scotland is ranked 21st in the world with Finland sitting 30th. Scotland needed a result coming into the game or else it would fail to qualify for the 2022 Euros.
Scotland had Finland on the backfoot for nearly the entire game. The Scottish dominated in possession and recorded 17 shots to Finland's five. As the four minutes of stoppage time was reached a draw seemed certain until a last-second Finnish counterattack.
You've heard of the late Maradona's Hand of God. Now witness the Rantanen Face of God.
Finland's winner tonight - Amanda Rantanen scoring with her face deep into injury time #helmarit pic.twitter.com/QDu1aAd68X
Perhaps the craziest part about the goal was that Rantanen had only been put in the game one minute before scoring an iconic goal. It's highly likely that the 22-year-old was only brought on as a means to waste time. Little did her manager know she would score a goal worthy of the Titanic music playing in the background.
Let's be honest, you all knew this was coming.
With Titanic music for dramatic effect. pic.twitter.com/h6mbbMA9iI
Finland now sits tied on points with Portugal in Group E. These two sides will meet in February in a crucial game where the winner will surely top the group to qualify for the 2022 Euros.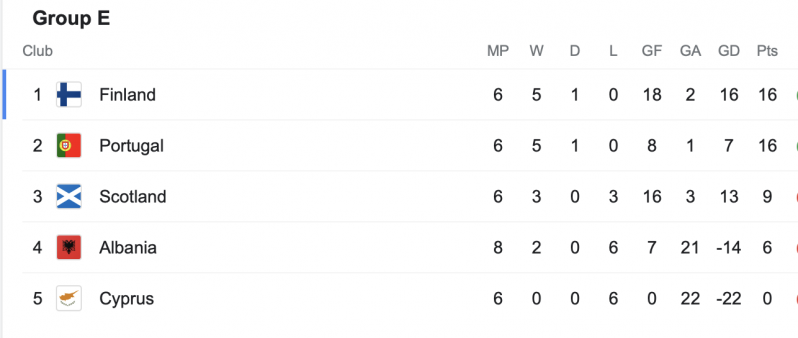 Bookmark/Search this post with