Light Show At Berlin's Olympiastadion Reveals Euro 2024's Foxy Logo
Remember that Euro 2020 was actually played in 2021 so 2024 really isn't that far away.
Get the best email in soccer.
The decision to host Euro 2020 across multiple European cities brought some truly memorable moments in Copenhagen, Budapest and London, but let's never do that again. There's nothing like the staging of a month-long carnival in one country, so it works to maximize the confluence and mingling of fans from different nations as they converge on one shared home base. That's the best sort of party.
UEFA Euro 2024 will provide just that with Germany taking the responsibility of host. The tournament's 51 matches will be held across ten 10 different stadiums, including nine venues that were used at the 2006 World Cup (Düsseldorf's Merkur Spiel-Arena is the new inclusion).
On Tuesday, the slogan ("United by Football. Vereint im Herzen Europas") and logo for Euro 2024 were unveiled at the Olympiastadion in Berlin. The logo feature's the tournament's trophy (the Henri Delaunay Cup) and 24 colored slices representing the 24 participating teams. It's shape is reflective of the Olympiastadion roof.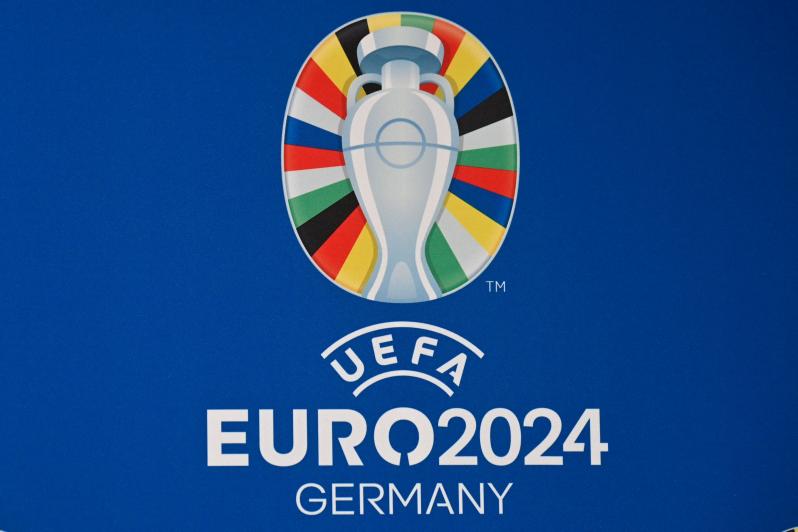 UEFA EURO 2024 logo unveiled with a spectacular light show at the Olympiastadion in Berlin! #EURO2024 pic.twitter.com/9vo7RS5cfu
❤️
55 flags united by 6 shared colours

+ Berlin's iconic Olympiastadion ️

= the UEFA #EURO2024 logo!

. . pic.twitter.com/zHTiwUQyew

— UEFA EURO 2024 (@EURO2024) October 5, 2021
It's been 86 days since the Euro 2020 final; qualifying for Euro 2024 starts in 534 days. Time is an illusion.
Bookmark/Search this post with