In a world marked by unpredictability, chaos and ever-shifting plot lines, it's only right that Liga MX returns this week with the beginning of the Apertura tournament (renamed Guardianes in honor of Mexico's healthcare workers).
For supporters of Club Deportivo Chivas de Guadalajara, the return of the top flight can't come soon enough. Chivas, after winning the 2017 Clausura, experienced a dramatic decline that cost Matías Almeyda his job while missing out on five consecutive liguillas, recording finishes of 13th, 17th, 11th, 14th and 10th. 
But things improved following the appointment of Luis Fernando Tena and Chivas began the 2020 Clausura strongly, sitting in fifth place after 10 games, before the season was officially cancelled back on May 22.
That progress was again mirrored in the recent Copa Por Mexico preseason tournament that saw Chivas advance to the final (although Tena wasn't on the bench as he tested positive for COVID-19 before the semifinals).
This is an exciting Chivas squad that positively exemplifies the club's policy of forgoing foreign players while emphasizing home-grown talent. In the likes of J.J. Macías, Alexis Vega, Uriel Antuna, Jesús Angulo and Fernando Beltrán, Guadalajara boasts an exciting core of attackers.
And for those in the United States interested in how Chivas' return to the pitch plays out, things just got a whole lot better.
Last Thursday, Telemundo Deportes announced a multi-year agreement to broadcast all of Guadalajara's home games in Spanish and English across all Telemundo platforms in the U.S. — including NBC Sports and the new streaming app Peacock.          
The pre/post-game and halftime coverage will be provided by Emmy-award winning expert Miguel Gurwitz and Mexican soccer legend Carlos Hermosillo. Titulares y Mas anchor Ana Jurka will also contribute to the pre-game coverage.
Five-time Emmy winning play-by-play commentator Andres Cantor will provide the game coverage alongside former Chivas midfielder Manuel Sol.
In addition to covering the men's team, the deal also gives Telemundo Deportes exclusive rights to the women's team (Chivas Femenil) and youth team (Cantera Rojiblanca).  
If you're ready to go all-in on the 12-time Liga MX champions, feel free to purchase one of the team's new jerseys.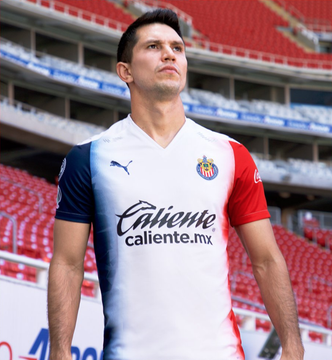 ¡Qué con estos detalles!

— CHIVAS (@Chivas) July 20, 2020
Chivas begins play on Saturday, July 25 when hosting Club León at 7:55 p.m. ET. That match will be broadcast on Telemundo.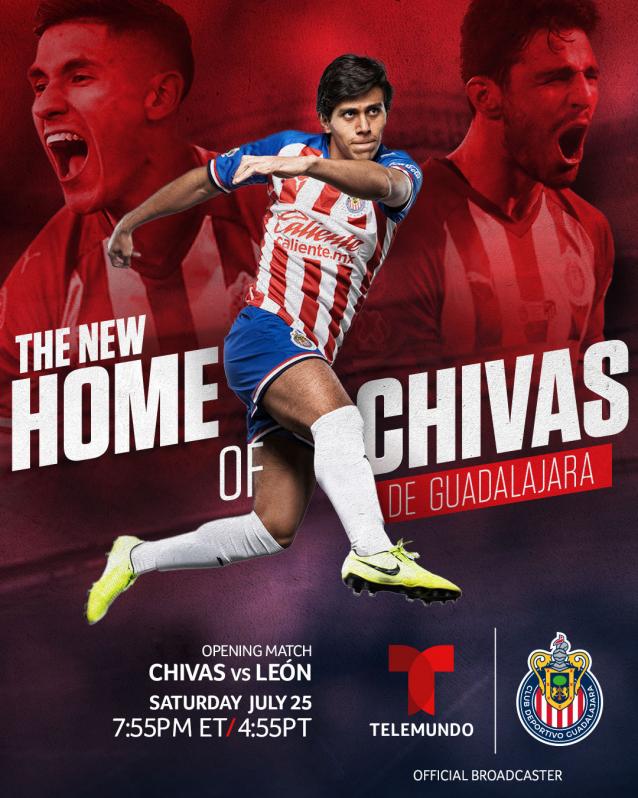 Bookmark/Search this post with