It's Sunday morning in the United States and every nation at the Women's World Cup has completed at least two matches. Group A, the Group of Life, went ahead and finished their third and final games in the early hours so that makes our Power Rankings a little clearer, but this is how things stand in our eyes with the knockout stages taking shape.
2023 Women's World Cup Power Rankings (Pt. II)
#32. Zambia (Change: 0)
The Copper Queens are already eliminated and hold the tournament's worst goal difference (-10), but maybe there's hope of something positive against also eliminated Costa Rica in the finale.
#31. Panama (Change: 0)
A 1-0 defeat to Jamaica on Saturday officially bounced Las Canaleras, but they still have to finish against a France side that wants to claim Group F with a big margin of victory. It could get ugly. 
#30. Vietnam (Change: 0)
A 2-0 defeat to Portugal ended their campaign early, and the finale is against a Netherlands team looking to score as many goals as possible. 
#29. Costa Rica (Change: 0)
Japan sent Las Ticas out, but they could yet make history with their first-ever World Cup win by beating Zambia.
#28. Philippines (Change: -2)
The Philippines stayed alive until the final matchday but got crushed by Norway 6-0 to finish bottom of a weak Group A. 
#27. South Korea (Change: -2)
A shock 1-0 defeat to Morocco has all but eliminated South Korea as they finish against Germany while needing a massive swing in goal difference. It's not gonna happen.  
#26. Ireland (Change: +1)
Two one-goal defeats to Australia and Canada are nothing to be ashamed of, but the Irish are already eliminated before the finale against Nigeria.
#25. New Zealand (Change: -3)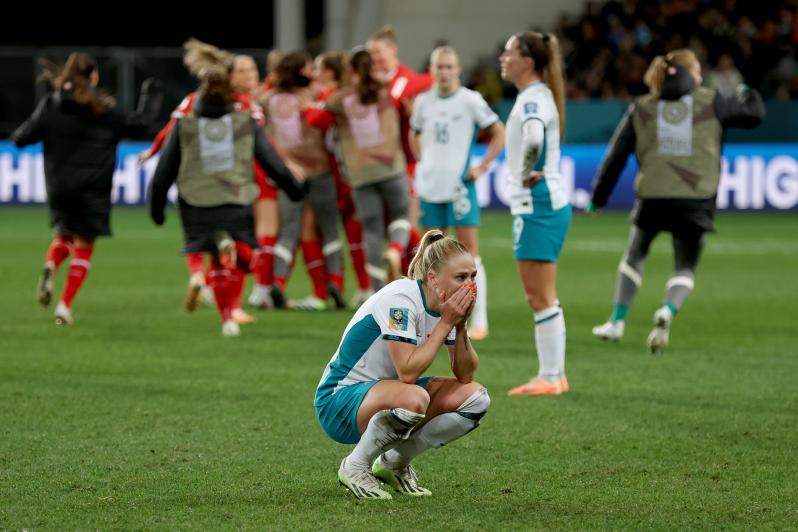 The euphoria of shocking Norway in their opener was quickly expelled by a 1-0 defeat to the Philippines, and a scoreless draw against Switzerland emphasized their limitations as the Football Ferns fell in the group stage.
#24. Portugal (Change: 0)
They made history by beating Vietnam for their first World Cup win, but there's zero chance they beat the USWNT and advance. 
#23. Argentina (Change: 0)
With just one point from matches against Italy and South Africa, Argentina needs a miracle against Sweden to reach the knockout stages.
#22. South Africa (Change: -5)
They needed all three points against Argentina but blew a two-goal lead to draw. Banyana Banyana must now beat Italy to reach the last-16.  
#21. Haiti (Change: -1)
Haiti have only been defeated by lone penalties in each of their two games, so although they head into the finale against Denmark on zero points, it could be a fascinating battle. 
#20. Morocco (Change: +8)
Morocco charges up the rankings with a historic win over South Korea, but there's not much hope of reaching the last-16 with highflying Colombia up next. 
#19. China (Change: 0)
China's on the outside looking in on Group D, and they need a miracle against England to progress. 
#18. Jamaica (Change: -4)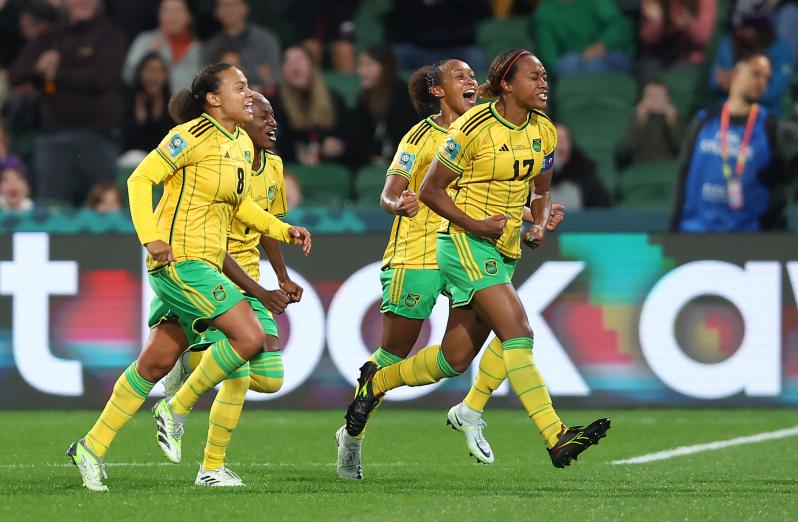 The Reggae Girlz took care of business against Panama, and now Bunny Shaw returns for the do-or-die finale against Brazil. They'll be the underdogs, but a win or draw is enough to reach the knockout round. 
#17. Italy (Change: -2)
They lost 5-0 to Sweden but maintain course for the last-16 if they can beat South Africa. 
#16. Australia (Change: -10)
The biggest losers in our rankings, Australia's defeat to Nigeria put them in an awful situation heading into the finale against gold medalists Canada. Will Sam Kerr finally return? It's going to be an agonizing 90 minutes for the host nation. 
#15. Switzerland (Change: +1) 
They won Group A, and now they get to lose to either Japan or Spain in the last-16. 
#14. Norway (Change: +7) 
They finally got it together and put six past the Philippines, but now it'll all fall apart again in the Round of 16 against either Spain or Japan. 
#13. Canada (Change: -3) 
Canada is out to play the ultimate role of spoilers against the Matildas in front of 30,000 at Melbourne Rectangular Stadium, but they're one of the most battle-hardened squads on the planet.  
#12. Denmark (Change: 0) 
Despite losing to England, Denmark's just a victory over Haiti from reaching the Round of 16. It would then be one of Nigeria/Canada/Australia in the last-16.  
#11. Brazil (Change: -6)
The defeat to France made all three points totally necessary in the finale against Jamaica, but the Seleção should make that happen before a potential last-16 clash with South American rivals Colombia. 
#10. Nigeria (Change: +3)
Four points from matches against Canada and Australia put the Super Falcons on top of Group B, and they'll stay there if they can take care of business against Ireland. In the Round of 16, they'll likely play Denmark. 
#9. Germany (Change: -7)
DFB-Frauen suffered a shock setback against Colombia but are still on course for the last-16 with a win over a totally disheartened South Korea team. However, a Group H runners-up finish would amount to France in the Round of 16. 
#8. Netherlands (Change: +1)
The Dutch looked like their 2019 version during the first half against the U.S., but they'll need a huge win over Vietnam to overtake the Americans at the top of Group E. They could be on a collision course with Sweden in the last-16.  
#7. Colombia (Change: +11)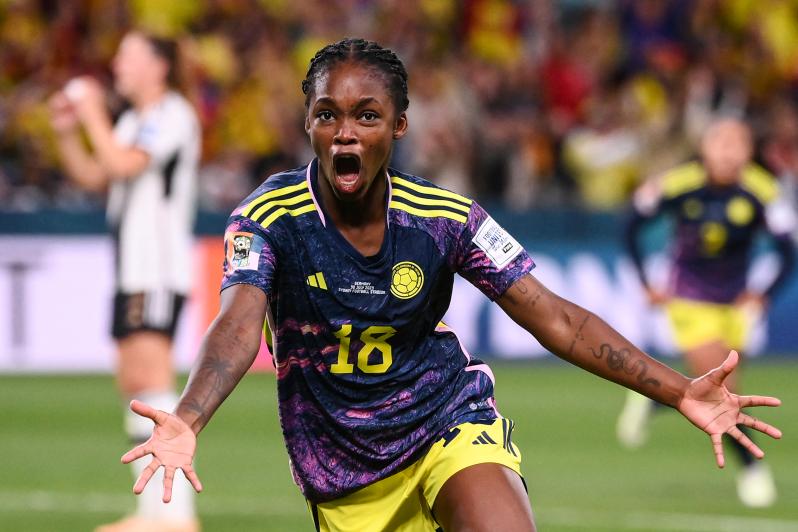 The biggest winners in our rankings, Las Chicas Superpoderosas upset Germany and can win Group H with a victory over Morocco. What will Linda Caicedo do next?  
#6. France (Change: +5)
Les Bleues made a statement by beating Brazil 2-1, and now they can secure first-place in Group F with a big win over Panama. However, they could be on a collision course with Germany in the last-16. 
#5. Japan (Change: +3)
Through to last-16 already and playing with house money against Spain in the finale — losing and finishing runners-up in Group C might actually be better (a match against Switzerland in the last-16) than topping the table (a match against Norway). 
#4. Sweden (Change: +3)
The Blue and Yellow put five past Italy and will finish top of Group G after playing Argentina. In the last-16 it's a likely clash with the Netherlands, although they wouldn't fear the USWNT either (especially Stina Blackstenius). 
#3. Spain (Change: +1)
Six points and a goal difference of +8 is the best possible start, but the tournament really starts now for La Roja with the finale against Japan followed by a last-16 encounter with either Norway or Switzerland. 
#2. England (Change: +1)
It hasn't been scintillating, but England again got the job done against a good Denmark team to begin with six points. A group stage finale against China should give the Lionesses nine. 
#1. USWNT (Change: 0)
Some of the same issues that've been plaguing the U.S. for the last couple years were again apparent during the opening 45 against the Netherlands, but the USWNT took the Dutch's best punch and still recovered for a draw. A big win over Portugal feels imminent.
Bookmark/Search this post with