The Neymar Al Hilal salary blows American sports contracts out of the water. The Saudi Arabian club paid PSG a reported $98.6 million for the Brazilian and that's just the tip of the iceberg in terms of what they will pay for his services.
According to nfl.com, the highest annual salary in the NFL belongs to Los Angeles Chargers quarterback Justin Herbert who will rake in $52.5 million per year.
Neymar, 31, will make almost three times that amount as his new salary with the Saudi club Al Hilal pays him $150 million per year. That's not even including his other bonuses and perks.
Neymar Al Hilal salary details
Official, confirmed. Neymar Jr joins Al Hilal on $300m package record salary in two years, no option to extend

Salary could go up to potential $400m total until 2025 based on add-ons & commercial deals.

Deal completed by his father Neymar Pai and super agent Pini Zahavi. pic.twitter.com/M3YDaFsWQ0

— Fabrizio Romano (@FabrizioRomano) August 15, 2023
Neymar's reported deal with Al-Hilal comes with some insane perks

• Private plane
• Mansion with full staff
• $87,344 bonus for every win
• $400+ million in total compensation
• $500k for every social post about Saudi Arabia

The pinnacle of salary + benefits pic.twitter.com/uDHFVzxrop

— Morning Brew ☕️ (@MorningBrew) August 15, 2023
Neymar's salary at Al-Hilal:

€4.80/second
€288/minute
€17,280/hour
€414,720/day
€2.9M/week
€12M/month
€150M/year
€300M over two seasons

— Transfer News Live (@DeadlineDayLive) August 14, 2023
Ezekiel Elliot joining the New England Patriots made headlines in the U.S. as the veteran running back signed a one-year deal worth up to $6 million.
Neymar makes that kind of money every two weeks.
If you're curious about the NBA, Stephen Curry is the highest paid player and makes $51.9 million a year. Still way less than Neymar.
Neymar's new salary could buy him quite a shiny penny. Here are some of the things he could purchase with his Saudi money.
What Neymar could buy with his new salary
Private jets — Depending on the size and if they are new or used, Neymar could have his own personal fleet of private jets. Per BankRate, it would cost around $10 million for a smaller midsize jet. That's 15 private jets for the Brazilian star in one year!
Mansions — According to reports, it sounds like Neymar will already be receiving a mansion. In case he wants another one, this mansion in Israel is listed for $109 million.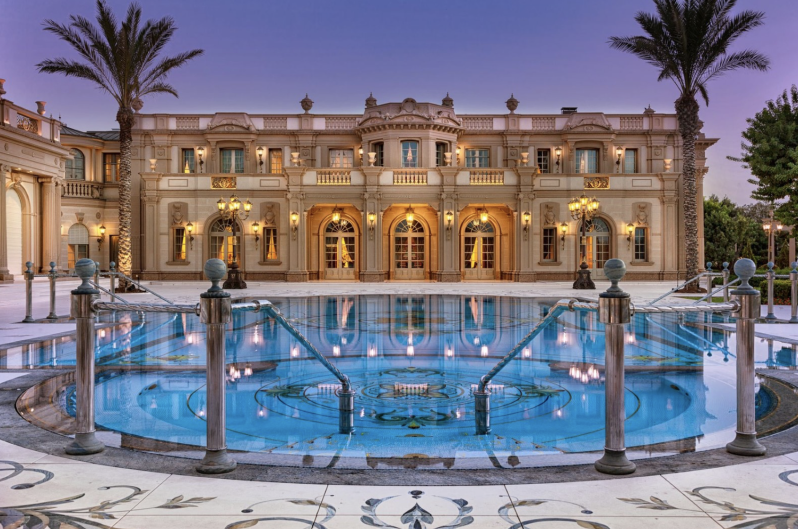 It would take him nine whole months to make enough money to buy it. How cruel.
Little Caesars Pizzas — Back when we were a proper country, a Hot-N-Ready pizza from Lil Steezys would cost $4.99. Nowadays they gouge you for $8.99.
If Neymar was smart, he'd invest in the Caesars. In one year he can become the proud owner of 16.6 million Hot-N-Ready pizzas. If he were to cut each pizza into eight slices then he would have 133 million slices of delicious Little Caesars pizza.
In other words, Neymar's Al Hilal salary could theoretically buy every person in Mexico (128.4 million people) a slice of Little Caesars with about five million slices to spare.