There is nothing wrong with watching a soccer game alone, but hear us out: why don't you throw an unforgettable party? Sure, there will be people asking you what an offside is or suggesting that soccer goals need to be bigger to have more enticing scoreboards, but that shouldn't stop you from celebrating this event that occurs once every four years. 
However, the biggest tournament in the world is a few weeks away, and we cannot think of a better way of celebrating it with a gathering in which you can honor the different cultures meeting in the event while enjoying the beautiful game with colleagues, friends and/or family.
Worried about how to do it properly? Fear not, we have you covered.
How to throw a soccer watch party?
After much debate, any plans for an unforgettable soccer party needs these four elements: 
Decorations
Food
Drinks
Games 
People live in different time zones and experience different climates, so treat this as a starting place of ideas you can use. And of course, feel free to add or remove things if appropriate.
 1) Watch Party Decorations
No matter where you are watching the games from, a starting point is to show some love for your national team with its colors and images related to the players representing the country, for example. However, you can also be more generic and show your passion for the game itself or appeal to the global side of the event. 
Depending on how much space you are working with, you can choose from bigger options like life-size cardboard cut-outs of your favorite players, flags, and wreaths. You can also look into smaller tchotchkes like themed napkins, soccer ball party straws, decorative whistles, and red/yellow card coasters, just to name a few.  
The Internet is a magical place, and you should easily find all of that stuff and more.
Vuvuzelas? We are not here to judge you, but maybe you should ask your neighbors first. 
2) Watch Party Food
What is the point of watching a game together if there is no food? Not everything is about formations, tactical wrinkles and the state of the game in the 21st century. People must eat to fuel the discussions, not fall asleep amidst them or have an escape route from them.  
Snacks are always an excellent idea. Peanuts, pretzels and chips with salsa or guacamole is always a hit, but given the nature of the tournament, maybe you should upgrade your game. You may have the pretzels and the guac, but what if you add candied peanuts, brownies and chocolate peanut butter graham crackers sandwiches? Or for something where sweet meets savory, how about these crunchy peanut butter apple nachos?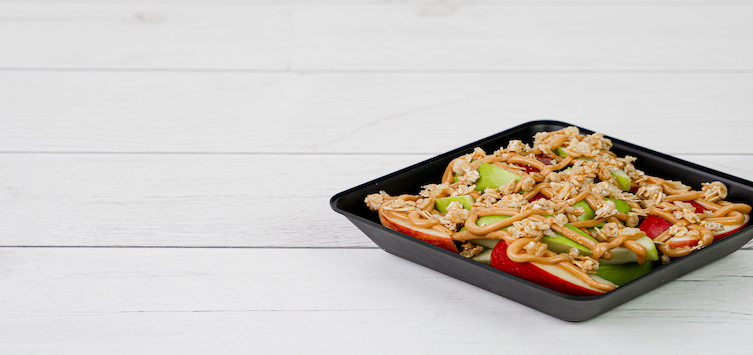 You also can surprise your friends with soccer ball sugar cookies or soccer themed cupcakes. 
If you want to go big, barbecues are a magnificent option if the weather allows it. The sizzling sound of meat on the grill and soccer are intimately related in several places around the world, so why not. 
Finally, there is always room for a potluck. And since the biggest soccer tournament is a global competition, the possibilities to explore and get creative are basically endless. And if endless is too much for you, check the countries involved in the games that will be played on the day of the party and honor them. You can find a host of recipes to choose from and be the hero of your potluck here.
3) Watch Party Drinks
 At every party, people want to drink. 
Some of the games are going to be very early, so having tea or coffee around is not a bad idea. But again, you can always upgrade your game with this breakfast blueberry peanut butter smoothie that is easy to prepare and is extremely tasty.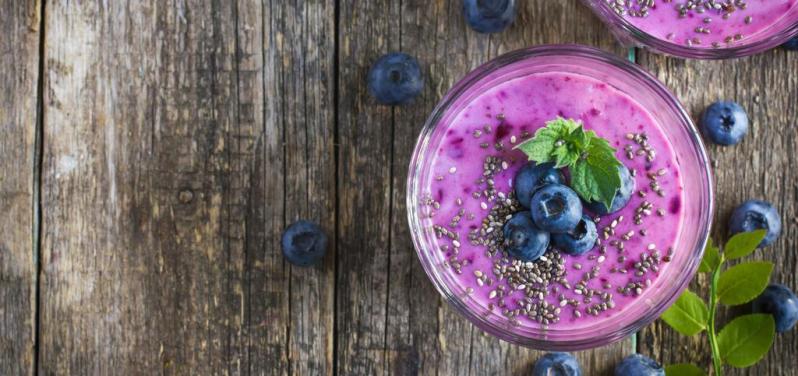 However, there are a lot of other games to be played in brunch and lunch territory, which probably would let you spike the beverages a little bit.
Yes, bring the mimosas and bloody marys, but also try with wintery sidecars, an apple cider and bourbon drink, or this scrumptious peanut butter cup cocktail. Cheers!  
4) Watch Party Games
While the soccer games are the main attraction for the event, there are halftimes and pundit analyses that you may want to skip. A good conversation is always welcomed to fill those spaces, but you can also bring some games to the table.
Here are some ideas: 
If you have a foosball table, organize a tournament among your guests
Prepare a trivia game with a secret prize
Considering the big tournament is close to Christmas, organize a soccer-related Yankee swap or White Elephant
Make prop bets about who is scoring next, what player is going to be sent off, or what TV analyst is going to say the most outrageous thing during the broadcast
A good old drinking game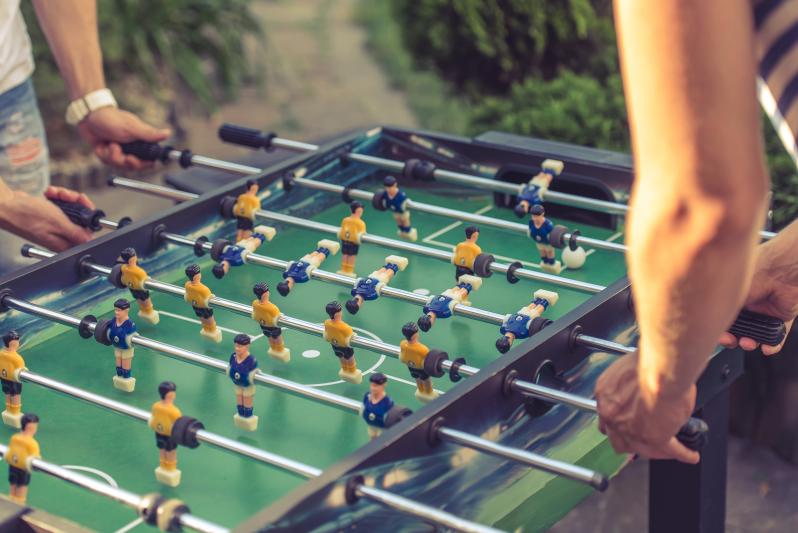 Fun, right?
At the end, no matter how you are watching the tournament, if you've got all of these aspects – decoration, food, drinks and games – then your party is sure to be a hit.