For this edition of FIFA 21 Ultimate Team, it is not so difficult to have a competitive team spending just a few coins. Frankly, it is enough to have the ball in the area and make a powerful cross-shot to succeed. Whatever players you have in this game system, shooting with power is almost a guaranteed goal. However, you can't have a team with players who can't control the ball well or make a good pass. You have to know how to search and buy, and since team chemistry is still so important, in this post I will give you a list of five cheap English Premier League players with whom you can compete with the best without spending a lot of money on Ultimate Team.
Best Cheap Players FUT FIFA 21
1) GK: Rui Patricio 84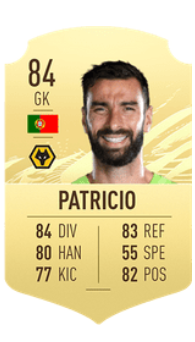 The Wolves goalkeeper has an 84 overall rating, a high number on average and good overall attributes. He is a goalkeeper who has very good dive and positioning. He is one of the best in the English Premier League and you can get him for less than 2,000 coins. A bargain.
2) CB: Nathan Aké 79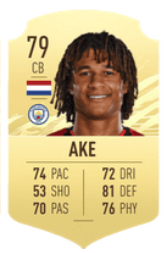 If there's one thing you need in this edition of Ultimate Team it's at least one quick defender. The new Manchester City player is one of the fastest you can find and also has good passing and dribbling attributes. You can find him on the market with approximately 7,000 coins. He's worth every penny.
3) CM: Fred 81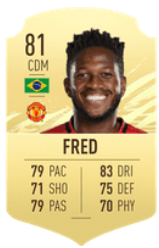 The ideal situation for the midfield is to have players who are complete, who have good attributes for both attacking and defending, and in this case, Fred is one of them. The Brazilian of Manchester United is a born box-to-box player and you can put him as a defensive midfielder and even as an offensive midfielder. He is on the market for less than 5,000 coins, much cheaper than he should be.
4) RM: Nicolas Pépé 82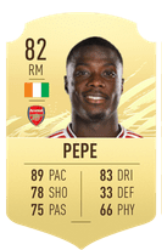 If you are one of those who likes a game of quick assembly or long passes, you must have a fast player. It is important that your player excels in the speed attribute, but you should not neglect the dribbling and shooting attributes at all. Pépé is one of the most complete sprinters in the game: He is fast, has good dribbling and good shooting! I can't believe he's currently costing 1,200 coins. By just playing 3 games, you already get the money to buy him! Absurd.
5) ST: Richarlison 81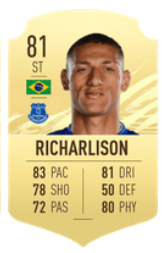 This is strange. One of the most complete strikers in the game costs less than 2,000 coins. Are we crazy or what? Richarlison is not the fastest player you can find, but 83 speed is not a bad number at all, especially considering he is a good dribbler, has good shot with both feet, 4 stars of skill moves and also has excellent attributes of a target man! Very good numbers in pitch, jump and strength. I repeat, less than 2,000 coins! This player is a must have for the EPL teams.