The Players With The Most International Goals In Soccer History
Cristiano Ronaldo has 101 and Messi has 71, but where do the two living legends rank all-time?
Get the best email in soccer.
This list for the players with the most international goals in the history of soccer stretches from players who played in the 1940s to the present day. Cristiano Ronaldo and Lionel Messi score at an incredible rate for Portugal and Argentina, respectively, but there are those from history who boast an even more impressive rate of scoring.
The current world record for the most international goals is held by Iran's Ali Daei, who — according to the Rec.Sport.Soccer Statistics Foundation (RSSSF) — scored 109 goals in 149 appearances, a rate of 0.73 goals per game.
But Ronaldo, now age 36, is quickly catching up with him and plans to play through the 2022 World Cup. Messi, two years younger than his rival, is also in the top 15 with 71 goals in 142 caps (0.50 per game). 
And, if you like this list, check out our list for the players with the most career goals in soccer history. 
The players with the most international goals in soccer history:
#1. Ali Daei (Iran) — 109 goals from 149 matches (0.73 per match)
#2. Cristiano Ronaldo (Portugal) — 103 goals from 173 matches (0.60 per match)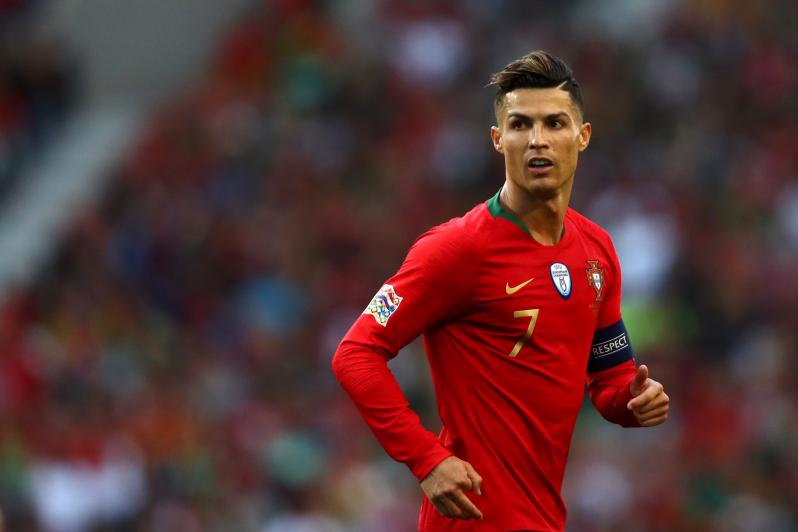 #3. Ferenc Puskás (Hungary) — 84 goals from 85 matches (0.99 per match)
#4. Godfrey Chitalu (Zambia) — 79 goals from 111 matches (0.71 per match)
#5. Hussein Saeed (Iraq) — 78 goals from 137 matches (0.57 per match)
#6. Pelé (Brazil) — 77 goals from 92 matches (0.84 per match)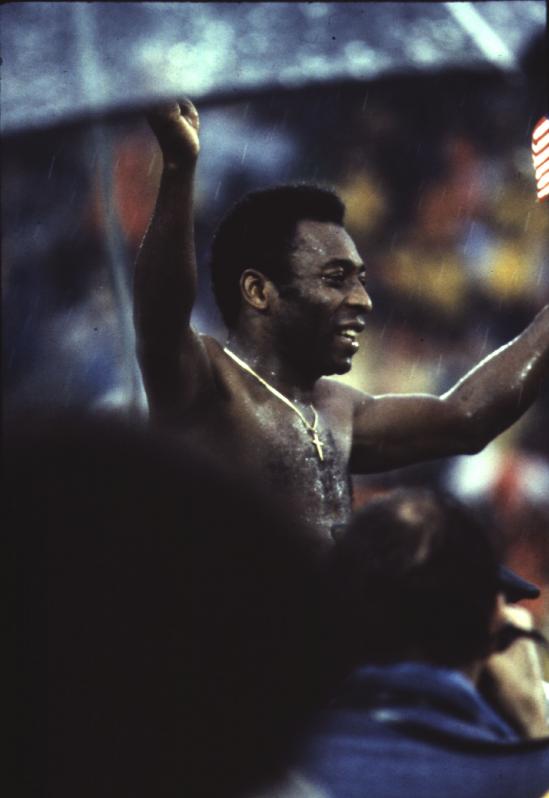 #7. Sándor Kocsis (Hungary) — 75 goals from 68 matches (1.1 per match)
#7. Kunishige Kamamoto (Japan) — 75 goals from 76 matches (0.99 per match)
#7. Bashar Abdullah (Kuwait) — 75 goals from 134 matches (0.56 per match)
#10. Sunil Chhetri (India) — 72 goals from 115 matches (0.63 per match)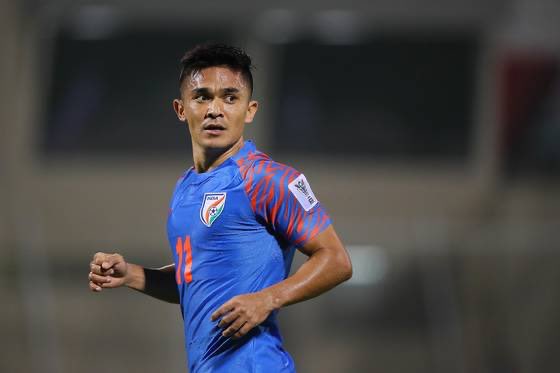 #11. Kinnah Phiri (Malawi) — 71 goals from 115 matches (0.63 per match)
#11. Majed Abdullah (Saudi Arabia) — 71 goals from 117 matches (0.61 per match) 
#11. Kiatisuk Senamuang (Thailand) — 71 goals from 134 matches (0.53 per match)
#11. Miroslav Klose (Germany) — 71 goals from 137 matches (0.52 per match)
#11. Lionel Messi (Argentina) — 71 goals from 142 matches (0.50 per match)
#16. Piyapong Pue-on (Thailand) — 70 goals from 110 matches (0.70 per match)
#16. Stern John (Trinidad and Tobago) — 70 goals from 115 matches (0.61 per match) 
Bookmark/Search this post with