Consistency Doesn't Sell Like Goals, But That's What Christian Pulisic Brought This Weekend
Christian Pulisic didn't score so everyone kept it together, but the 18-year-old displayed a growing consistency.
Get the best email in soccer.
Without a goal or an assist in Borussia Dortmund's 2-0 win over Hertha Berlin on Saturday, Christian Pulisic mania wasn't allowed to grip the nation. But a "quiet" week from the 18-year-old also allows us to dissect his performance in a more serious manner. 
What the analysis reveals should obviously already be clear, but let's just belabor the point: Pulisic isn't a gimmick. He's not the fevered creation of a nation starved of a world-class talent. He's actually just really, really good.
What Pulisic displayed on Saturday can be rightly classified as consistency — a massive asset for any 18-year-old talent. Pulisic went the full 90 for Dortmund on the right-hand side of the attack. While Nuri Sahin and Pierre-Emerick Aubameyang earned the praise, Pulisic hardly put a foot wrong.
Oh my, Nuri Sahin!

— FOX Soccer (@FOXSoccer) August 26, 2017
According to WhoScored, Pulisic attempted five shots while landing three on target. His pass success rate of 92% (22 for 24) was the third highest individual mark, and he provided two key passes. He also led all players with three successful dribbles. Basically, he was heavily involved throughout.
Almost a moment of brilliance from Christian Pulisic pic.twitter.com/Ygj9lrxthH
For the casual USMNT supporter, this weekend will've passed without any notice of what Pulisic accomplished. But for those more interested in his development, this was another match that showcased his lightning quick maturation process.
Here's a player that's only started 21 league matches for his club over his career, but he's already adding a remarkable level of consistency to his game. And so our own Pulisic-O-Meter stays the same this week, running along at a remarkably high level. That's consistency for ya.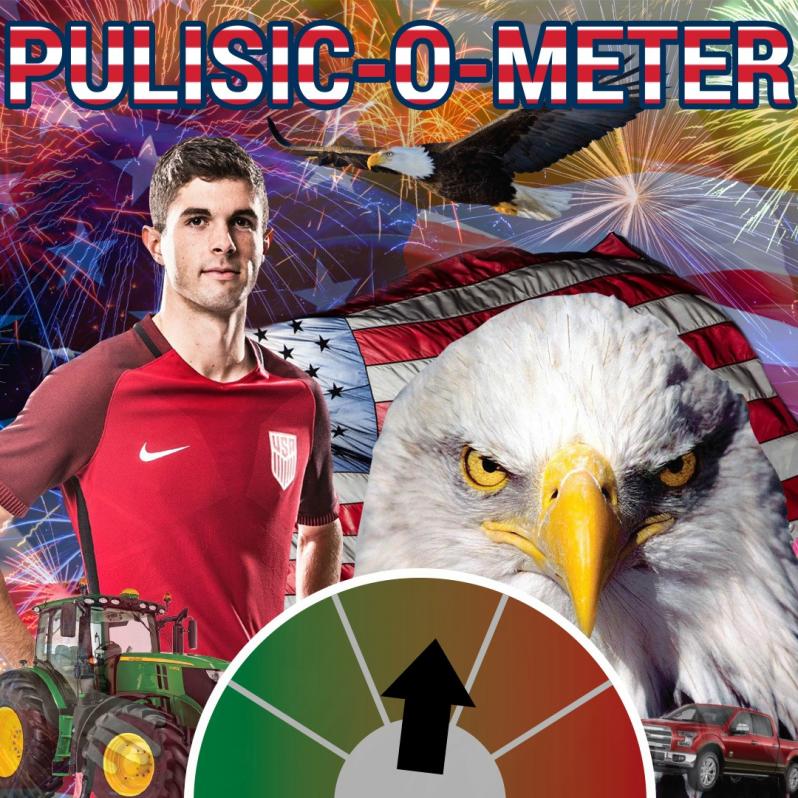 Bookmark/Search this post with