Morecambe's Kevin Ellison Disputes His Pace Rating In FIFA 19
Ellison is 39 years old. His pace rating on his FUT card is a 35, and he's not thrilled about it.
FIFA is a worldwide phenomenon, drawing millions of players each year. Every season, soccer fans wonder what the overall ratings of their favorite players will be, so much so that FIFA annually releases a top 100 overall rating list before the release of the game every September. Kevin Ellison, a Morecambe FC player, is not in the top 100.
The best players in the game always get the most attention, and rightly so. They're the fastest, best shooters, passers and defenders in real life. In FIFA Ultimate Team, players can assemble a squad from every league to play online against other players. Each player in the squad has their own player card, displaying their stats. In each game, you start ultimate team with lower league players, usually with an overall rating of 50-69.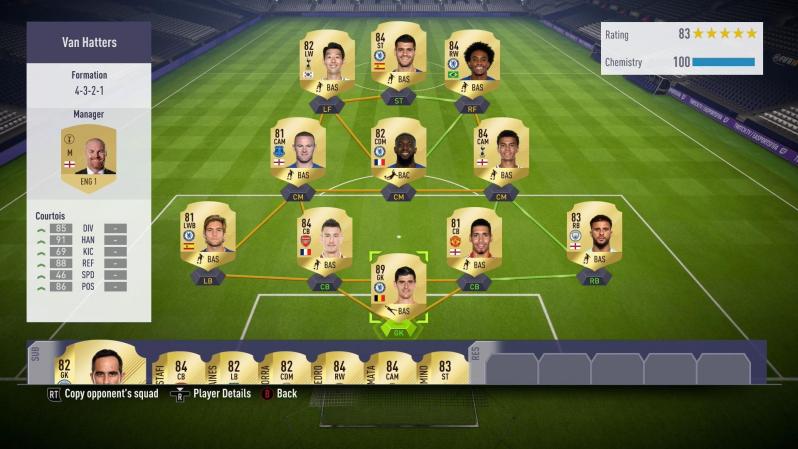 Some of the world's best players frequently call out FIFA game developers if they perceive some of their stats or overall ratings to be too low. It happens every year. Now, a player from the lower leagues of football is making his case for a better FIFA stat: Pace.
.@Cristiano, @mbatshuayi, @vardy7, @DanielSturridge & @trippier2 react to their FIFA ratings! https://t.co/90fOcPaFme
Kevin Ellison, a 39-year-old midfielder playing for Morecambe FC in League Two of English football, wants his pace rating changed. For anybody that doesn't know what pace is, it's how quick you are. Older players in FIFA usually have lower ratings, with the exception of players like Zlatan Ibrahimovic and Gianluigi Buffon. 
Ellison's 13-year-old son picked up a copy of the latest FIFA, fired it up and went straight to look at his dad's stats. None of Ellison's stats stood out until his son saw his pace rating: 35.
99 is the highest rating that each stat can reach, and his speed is a 35. His son obviously poked fun at the 39-year-old.
"He says I'm rubbish because me pace isn't up to scratch," Ellis said. 
Ellison obviously wanted to prove FIFA wrong. He half-joked that FIFA was ageist, and that he's faster than some of his youthful teammates. He may be in the twilight of his career, but Ellison's actual sprint times say otherwise. Some of his younger teammates have pace that is at least 26 points higher than his.
C'mon FIFA, maybe it's time to start sorting out your ratings. Just because Ellison is 39 and bald doesn't mean he's any slower than players half his age — in fact, he's faster than a great deal of his younger teammates. A 6'4'' goalkeeper is faster than a wide midfielder. Maybe the game develpers don't watch as much football as they like to think.