Flanked By Cargo Shorts And A Speedo, Ronaldo Runs Away From His Son In A Desert
I'm just telling you exactly what happened.
Cristiano Ronaldo's social media accounts are a strange, bulging land of ad placements. This New Year, we thought we'd reached another peak with the unveiling of his The Lonely Island-inspired turtleneck and chain look, but we had another thing coming.
Happy New Year! pic.twitter.com/3aEF5FM5cD
With Serie A on winter break until Jan. 21, we've now got more footage of Ronaldo's time out in Dubai and Qatar, and it's everything we've ever wanted. 
First things first, it's got Cristiano Jr. getting abandoned in the desert after failing to keep up with his father. When it comes to workouts, this is frequently the fate of Junior.
Second, the man to his left is going on a run in cargo shorts, a collar shirt and boat shoes. I know you're part of Ronaldo's entourage and you've got to look the part, but what in the hell is this? It's the age of "athleisure" clothing! But, to be fair, this man surely has the world's greatest puka shell necklace collection.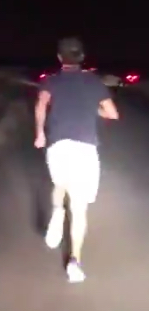 Third, we've got a man running in a speedo that's obviously a size or two too small. It doesn't take a PhD of the natural sciences to tell you how unpleasant this must be on his anatomy, but he's winning the race. An extremely small speedo matched with an oversized white T is a truly billowous look, and he's soaring to victory here.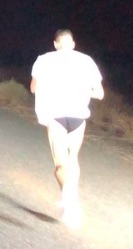 View this post on Instagram
A night with CR7, folks. It's wild.