5 Possible Directions For The Rumored Pixar-FC Barcelona Film
There's a lot of good stuff here.
According to radio journalist Rocco Steinhauser, an animated film collaboration between Pixar and Barcelona could soon be in the works.
"Right now they are negotiating with American directors to carry out an animated movie," Steinhauser said. "It's not a movie in the club's history. But a film in which the protagonist will be FC Barcelona. There are contacts between Barca managers and Pixar. We are not talking about a small producer. It's Walt Disney."
Here are five possible directions for this very exciting project. 
5 Potential Plot Lines For The Barcelona Pixar Animated Film
Samuel Umtiti, Inc.
Barcelona center back Samuel Umtiti is a monster. Just look at his performance against Valencia on Thursday. 
In this film, Barcelona manager Ernesto Valverde is simply running out of gas after years on the job, much like what happened to Pep Guardiola and Luis Enrique before him — it's simply too taxing a position for any mortal man.
But then Barcelona realize they can capture and harness the screams of opposition forwards when running into the wall of Umtiti and turn it into energy to power Valverde beyond the normal lifecycle of a Barca manager. 
THAT IS, until one fateful night Umtiti returns to the dressing room after a match against Valencia and fails to realize that Simone Zaza has been squished onto his person. Zaza patters around the Camp Nou like a young duckling, causing all sorts of chaos and shenanigans, ending with Josep Maria Bartomeu's arrest and a club transfer ban for breaching FIFA's rules on the transfer of players aged under 18.   
Finding Alexander Hleb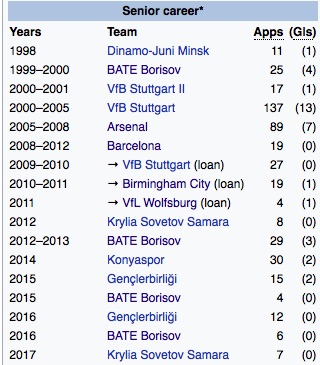 After arriving at Barcelona from Arsenal, Alexander Hleb quickly went AWOL. Just look at this resume.
In this film, Hleb's father, Arsene Wenger, and a regal blue tang fish with short-term memory loss (voiced by Dani Alves) go off in search of the Belarusian. They spend a while looking around the post-industrial streets of Birmingham, where Wenger enlists the help of current Birmingham City right back Carl Jenkinson, before traveling north to Manchester and having some silly times with City's #SharkTeam. 
In typical Wengerian fashion, they almost find Hleb but ultimately do not.
Cristiano Ronaldo's Cars
A Mercedes-Benz C220 CDI, Bugatti Veyron, Lamborghini Aventador LP 700-4, Bentley GT Speed, Aston Martin DB9, Audi R8, Ferrari 599 GTO, 599 GTB Fiorano, Ferrari F430, Rolls Royce Phantom, Maserati GranCabrio, BMW M6, Bentley Continental GTC, Mercedes-Benz C-Class Sports Coupe, Porsche Cayenne, Porsche 911 Carrera 2S Cabriolet, Porsche Cayenne Turbo, Audi Q7, Audi RS6 and Mercedes-Benz C2220 CDI (all voiced by Cristiano Ronaldo using different inflections) meet a buck-toothed tow truck named Ronnie (voiced by Ronaldinho).
All of Cristiano Ronaldo's cars are really mean to Ronnie, and when Ronnie tries to retaliate, they always just reply, "Your love makes me strong, your hate makes me unstoppable." 
So they arrange a big race to see, like, who's the fastest or whatever and one by one all the Ronaldo cars break down with thigh injuries, leading to a million hot takes from various news sources about how they're too old and how they have the worst shot conversion rate ever.
Meanwhile, after spending a lot of time doing the car version of elasticos and a step overs, Ronnie is nowhere to be found. He's in Rio drinking caipirinhas. 
Ratatmessi 
This is a revisionist history of Lionel Messi, beginning with when he moved to Barcelona in 2001. As is documented, the film starts with Messi struggling heavily at La Masia — he's reserved, hardly ever speaks, suffers from homesickness and cries a lot.
But then he meets a rat who's always dreamed of playing professional football himself. So Messi follows in the footsteps of Petr Cech, except he dons a chef's hat, so that the rat can live on his dome and pull his hair to tell him which way to go. 
Messi quickly starts to destroy defenses with his mesmerizing dribbling ability, ghosting beyond challenges with the help of the rat (whose face looks awfully like Luis Suarez's and is named Luis). 
However, on the night before the 2014 World Cup final against Germany, Leo and Luis get into a fight, and Luis storms out. Messi misses some chances against Germany and doesn't look like himself. It's tragic as shit.  
Philipp-E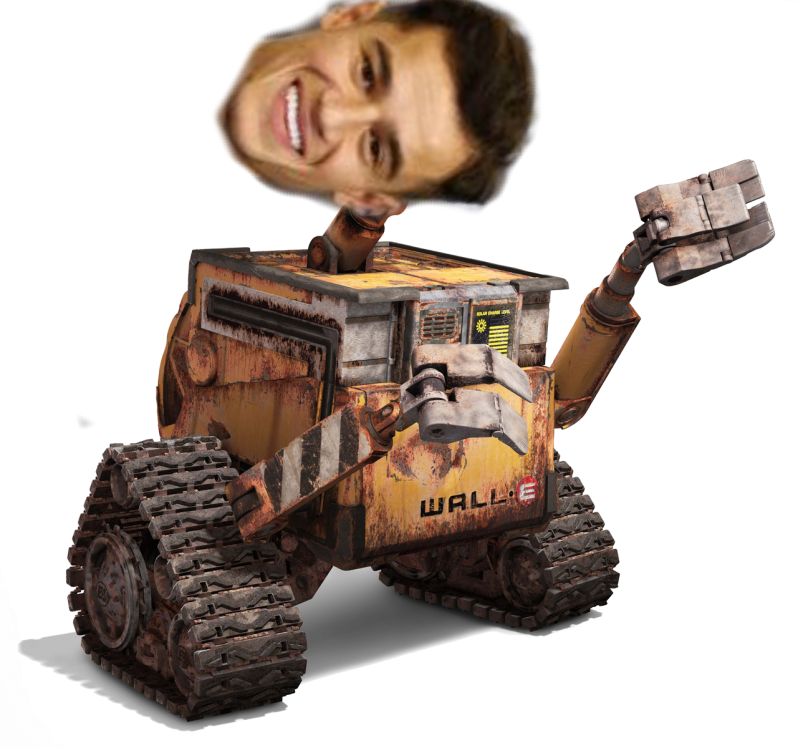 Philippe Coutinho is stuck at Anfield, picking up the trash left by Liverpool's defense. Then he falls in love with a robot call BARC-EVE and gets abducted. It's not the best plot line, but I expended all my energies on the photo above.