Arsene Wenger No Longer Has The FA Cup To Fall Back On
This can only mean one thing: Arsenal is definitely going to win the Carabao Cup.
Arsene Wenger was probably going to be fired after failing to qualify for the Champions League with Arsenal last season. However, Arsenal won the FA Cup, and Wenger held on to his job.
He is still holding on to it, but his position has become a little more precarious after Arsenal was bounced, 4-2, from Wenger's favorite competition (he has won seven times with Arsenal) by Nottingham Forest and in particular American defender Eric Lichaj.
So, that leaves Wenger with only two possible fallbacks if Arsenal fails to make the EPL top four for the second season in a row: winning the Carabao Cup (Arsenal plays Chelsea in the two-legged semifinals, and even winning might not save him) and winning the Europa League, which WOULD qualify Arsenal for the Champions League and then everything would probably be fine.
We have adjusted the Wenger-O-Meter to TEETERING ON THE PRECIPICE BETWEEN "IN" AND "OUT."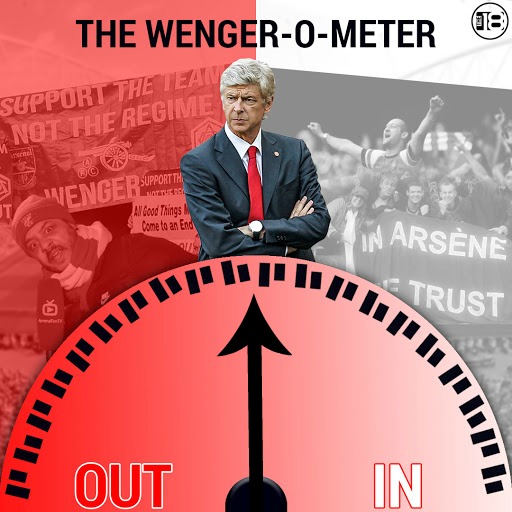 Of course, a lot depends on what happens with Alexis Sanchez and Mesut Ozil in the coming weeks (they're both going to stay at Arsenal this winter then leave in the summer), but for the time being, Wenger remains in the gray area, the no-man's land between IN and OUT. Really, that's where he's been all along.