Weston McKennie is one of soccer's most unique talents. Even on the world's biggest stage, the 24-year-old American stands out in the middle of the pitch with his all-action style, covering every blade of grass, arriving first to every contested ball and occasionally looking like a one-man midfield out there.
But Weston would be the first to admit that his meteoric rise to playing for Italy's biggest club and representing his country on the world's stage is grounded in the help, commitment and sacrifice of teammates, family, friends, and coaches.
To best tell Weston's story, the National Peanut Board, as the official sponsor of teamwork, looked to connect the dots by bringing together the U.S. star, his father John Sr., older brother John Jr., nephew Darian Powell and longtime coach/friend David Mueller.  
"I have a very small circle," says Weston about the group. "They're the ones I can actually go to and trust for their advice and for their guidance. I want them to feel like this is their accomplishment too, because they've invested just as much time. They've invested hard work. They've made sacrifices for me to get to this point."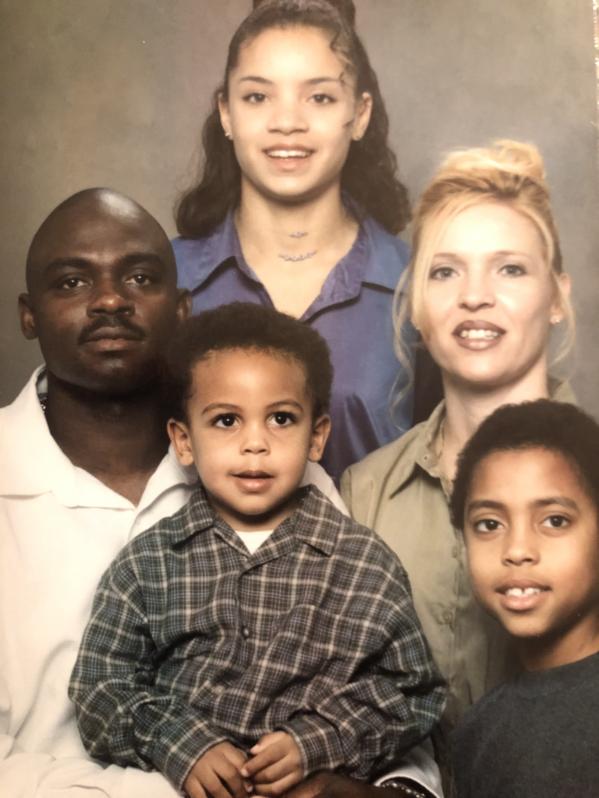 Weston's story begins in Fort Lewis, WA, where the future Juventus star was born while his father served in the United States Air Force. His father's career meant the McKennie family was frequently on the move — so much so that many outlets have Weston's place of birth incorrectly listed as Little Elm, TX. 
However, the most important move of Weston's life came at the age of five, when the family was located in Fort Lee, VA. According to John Sr., the family had a number of options for their next destination, but it really boiled down to Alaska (where Weston says he probably would've ended up an X Games athlete) or an Air Force base in Germany. 
Ultimately, the opportunity to experience life abroad and to give John Jr. and Weston that early immersion struck their parents as too good to pass up. So, John Sr. was quickly out in Germany looking for a house off-base to make the most of the opportunity. This was another critical moment in Weston's youth development and it happened before he'd even kicked a ball.
If they'd lived at the air base, the McKennie brothers would've been surrounded with American pastimes — football, baseball, basketball — but instead they moved into a quiet town called Otterberg, four miles north of Kaiserslautern. Best of all, the McKennie residence was right across the street from an elementary school where all the German kids played soccer. 
"Germany was our favorite place that we ever lived," recalls John Jr. "The culture there was so cool. I think my parents making the decision to force us to live off base, forced us to learn German. It forced us to learn the culture; that was crucial in our upbringing."
John Jr. was eight years older than Weston, so wherever he went, his younger brother was sure to follow. As his shadow, Weston was constantly involved in whatever John Jr. was doing, and both brothers agree that Weston's hyper competitive nature was born out of always being the youngest and smallest, but always wanting to be with and play against the older kids.    
"Given the fact that my brother was older than me, I always had to compete because I hated losing," Weston says. "Obviously I lost more times than I won against him, but those times that I did win was just like, 'Oh my gosh, this feeling's amazing,' so I've always wanted to win." 
That challenge against older, more experienced competition is essentially how Weston spent those three and a half years in Germany. It was shortly after arriving in the country that John Jr. and Weston befriended a kid named Toby outside the elementary school. It was Toby who introduced soccer to Weston, and he quickly went from initially believing that a soccer ball must be as hard as a baseball and hurt like crazy to spending all his time playing with it.
"Toby would meet Weston over there and they would kick the ball against the wall, even though there was a big sign: 'Do not kick the wall.' Weston was always kicking," Weston's mother Tina remembers with a laugh. 
Weston's new friend would issue daily challenges, betting that the young American wouldn't be able to learn a new trick or perform a new skill, but that just foreshadowed another one of Weston's lasting personal traits. 
"Weston just fed on that, man," says John Jr. "He, for lack of a better term, would just get irritated that someone's telling him that he couldn't do something, and he would try to prove them wrong like, 'Oh, I can definitely do this.' He would just work at it over and over and over until he could perform the trick or the drill." 
After a few months of playing outside, Weston eventually convinced Toby and John Jr. to take him to the local gym where the teenagers were playing at a much higher skill level. It didn't take long for people to notice the American kid taking on Germans 10 years older.  
"I knew he was good and what he was capable of because when he was six years old in Germany he was playing up with 14 year olds," recalls Tina. "He was going through them and making goals." 
One person who took notice at the gym was David, only an 18-year-old himself at the time but a coach of the local youth team. David approached John Jr. and asked if he'd be willing to bring his younger brother up for a tryout. 
According to legend, Weston showed up to the session in a polo shirt with khaki shorts and football cleats. He played really, really well, got registered with the team and promptly scored eight goals in his first game.  
"I think that says it all right there," McKennie says with a laugh. "I was very Americanized, but I made some of my closest friends through that process."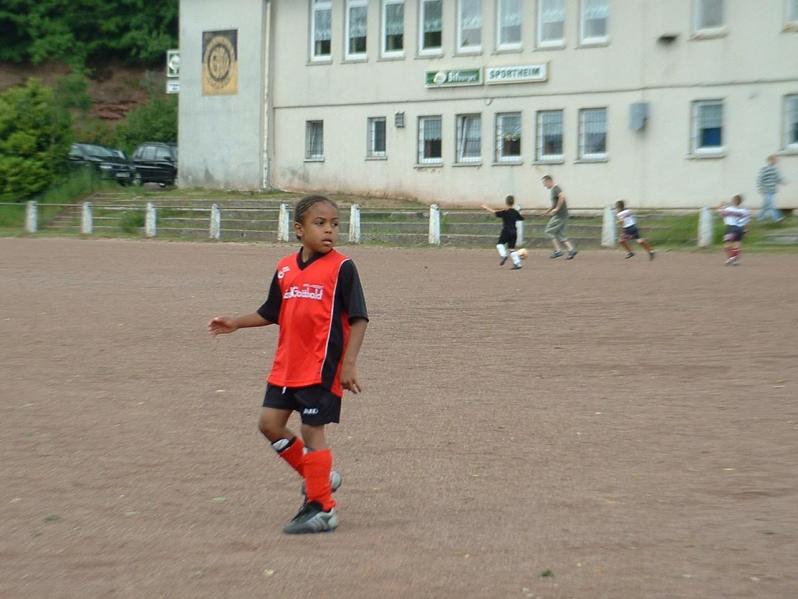 Moving to Germany and living across from the elementary school was one of those life-changing moments, but the dedication and commitment really began with Weston learning under David over that formative three-year period in Germany. When he returned to America at the age of eight, Weston was a precocious talent on these shores.    
"His coach put a lot on him because he realized that he had the speed, the eye, he learned really quick what the coach wanted him to do," says John Sr. "Again, he took that American competitive chip on his shoulders to say, 'Hey, I'm better than you.'" 
David says Weston had and continues to have a special ability to genuinely desire and absorb feedback. He's always wanted to know his mistakes and weaknesses to improve, and he's always had a genuine curiosity and desire to grow. 
Perhaps nothing piqued young Weston's curiosity like the time his mother drove him out to Ramstein Air Base to meet the USMNT before they played a friendly against Germany in 2006. From that day forward, a new ambition was stoked in his mind.   
"The day I took Weston to Ramstein Air Base to meet the U.S. men's national team, we stood in line for two hours and he missed school," says Tina. "We went through the line and he went up and met Landon Donovan. From that day, he was so amazed when Donovan signed his cleats and was saying, 'Mom, I want to be like that.'" 
"To look back at it now, I'm just like, 'Holy crap. I'm really about to do this." Weston says. "If I hit a rewind button in my head and look back at the time I met the U.S. Men's National Team back in Germany to where now I'm that guy that's sitting behind that podium for kids to come up and sign autographs, and me just looking and seeing myself in them, and to be able to go and play on the world's biggest stage is just like a dream come true." 
Later that year, the family moved back to the United States with John Sr. finishing his service in Fort Bragg, NC, and Tina and the children settling in Dallas. Upon returning, Weston split his time between football and soccer but ultimately decided to commit himself to soccer because he loved it "0.1 percent more."    
The schedule was relentless with training every day, tournaments every weekend and constant travel. Weston got routine feedback from his father, mother and David, who made the trip stateside every six months and effectively became part of the family.
"I would go to different places and try to raise money so it would make those trips a lot easier, as far as funding and stuff," Tina says. "I felt like I was a beggar but you know what? I would do it because I knew he was special. With me, I knew he was going to be big but I didn't know how big."
Weston's growth was constant. He moved from one club to the next with coaches admitting they had nothing left to teach the youngster, and his talent eventually landed him in the prestigious FC Dallas Academy. There he had a path to the U.S. youth national team and the watching eyes of European scouts.  
"The competition was never an issue for the team that he played on," says John Jr. "You'd sit on the sidelines and hear the parents of the other teams being like, 'Man, whoever that kid is, that kid right there with the ball, he's so fast, he's so good.' Being able to witness people talk about him without them knowing that I was his older brother, that was always pretty cool for me because I'd just be sitting back like 'Yes, he's pretty good.'"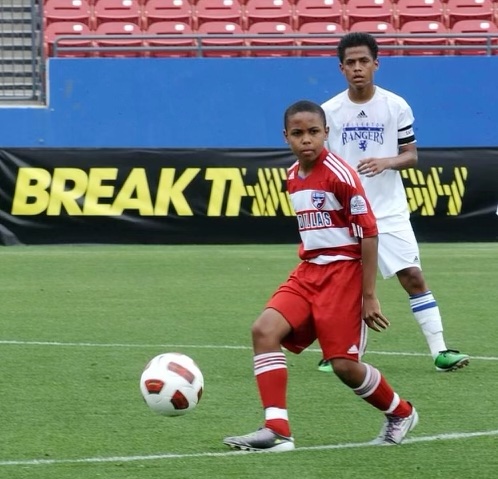 Weston's trajectory in the game wasn't relenting, by his senior year of high school, FC Dallas wanted him to train with the pros. Tina elected to have her son complete his diploma online since no school was going to be able to accommodate his soccer training schedule.
It was then, at the age of 17, that Weston had another life-altering decision to make. FC Dallas had offered him a Homegrown Contract and an immediate path to turning pro, but Weston also had a full-ride scholarship offer from the University of Virginia that guaranteed a college degree and an eventual route to MLS.
The Virginia offer looked like the best value and Weston's next choice, but suddenly — after watching him impress at the Dallas Cup youth tournament — the Bundesliga's FC Schalke 04 arrived with an offer to go pro in Europe. 
"Schalke came into play and it was my dream," Weston says. "I always said it was if I played pro, I want to go back to Germany, and I wasn't going to be super picky if I got an offer from anywhere in Europe, I would've gone, but I really wanted to go back to Germany because it was like a second home for me. I was familiar. The offer came on the table with Schalke, and as soon as that happened my mind was made up. I was like, 'Yo, I'm going.'" 
It was a whirlwind from there. Weston was at a U.S. U-20 camp in Los Angeles when the offer arrived, and he decided to consider some old advice: If you have a plan A, don't have a plan B, because then you don't invest everything into your plan A. He hadn't even turned 18 yet but his mindset was already fully focused on making it at Schalke. 
He was quickly on the phone with his mom and together they boarded a plane for Germany. 
"We landed home on July 4 and he was back over in Germany on July 7," Tina says. "That's when he went there to live permanently. It had laid heavy on my heart and in my head for many years, if Weston resented me for taking some of his childhood, not letting him hang out till midnight at a matinee with his friends because he had to be at a field at 6 a.m. or not letting him eat all the candy bars and cookies that he wanted because it wasn't good for the body."
But at Schalke, everything that had made Weston into the man and teammate he was, all the influence from his parents, brother and friends, allowed him to immediately flourish. The general idea was that he was going to spend time in the academy with the U-19s, get minutes with the reserves and slowly integrate into the first team over the next few years. After one year on that path, he was a regular starter in front of over 62,000 at Veltins-Arena. 
Because of his competitive nature and willingness to learn, Weston earned serious minutes by showing a willingness to play virtually every position on the field, apart from goalkeeper. Those Schalke minutes then earned him a national team debut in November 2017. It was one month after the USMNT had failed to qualify in 2018, but there was Weston, scoring against Portugal on his first appearance and breathing the first signs of new life into the program. 
That moment was a testament to everyone in Weston's circle. 
"The late nights training, leaving work, never changing out of my uniform, going straight there, just him and I together, the journey that we've been on, and just to see him prove everybody wrong, that he was good enough and that he is good enough now, and to be able to represent his country on the world's biggest stage. Oh, so proud of him," Tina says.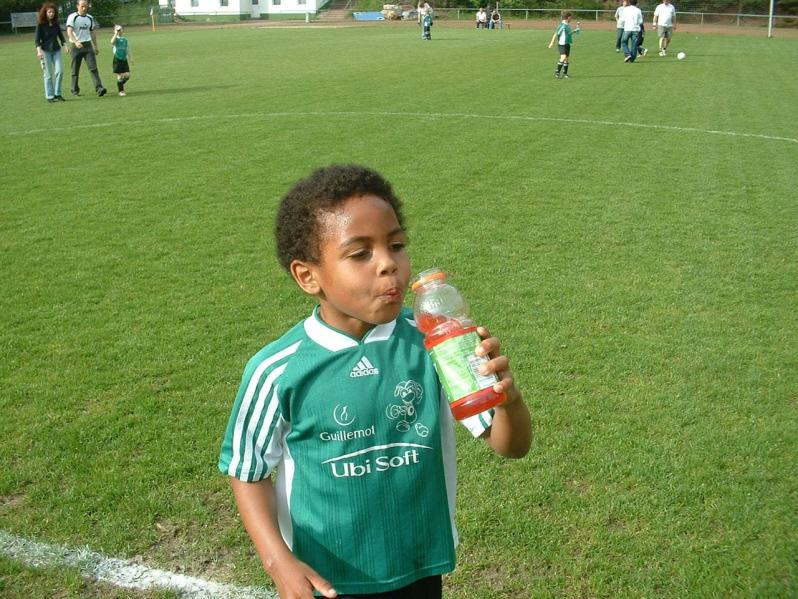 "I am proud of everything that he has done, proud of what he's become because he stayed true to himself," says John Sr. "That's the one thing I really love, is that he stays true to himself. He doesn't listen to all the negativity that's out there."   
It'll be Weston out on the pitch in Qatar, dictating the action and writing the headlines, but he recognizes — like the National Peanut Board as the official sponsor of teamwork — that his achievements are only possible because of the sacrifices of those around him. 
"They can see this just as much as an accomplishment for them as it is for me," Weston says. "They were there for me through thick and thin. They were there for me when I had, I wouldn't say mental breakdowns, but yes, when I thought I couldn't do it, when I thought I wasn't good enough, when I thought I couldn't make it or when people brought me down. They were always there in my corner to tell me that I can, and that I am good enough, and that I could do it and my dreams would come true."
Check out our full-length, exclusive documentary about Weston's journey and the people who helped him along the way: "Teamwork Across Time"
Bookmark/Search this post with