Mike Tyson's Weed Company Wants Camp Nou Naming Rights, So Hopefully That Happens
The stadium would also be an excellent roost for his pigeons.
Get the best email in soccer.
Outside of the Pentagon recognizing the existence of UFOs, this week's strangest saga has been the story of Mike Tyson's weed company trying to purchase the naming rights to Barcelona's legendary Camp Nou stadium.
Since opening in 1957, the Camp Nou has never had a sponsor, but the club announced last week that it would sell the rights before the 2020-21 season with the entire fee being donated to help fight the coronavirus.
On Saturday, Tyson's business partner Alki David told the BBC that their company, SwissX, was looking to acquire the rights.
"It's something we've specifically been looking for to adopt in our company and it seemed like an amazing idea," David said. "My company is a cannabis company and Spain has a long tradition within the European Union as being a leader or a liberal in the road towards legalization, so it's evolved quite naturally.
"This is an opportunity that I am bullish about. It is an historic moment in the history of sport and it fits well with my current plans. Contact was opened at the start of the week and I am quietly confident the deal will be secured."
David also revealed that he'd prefer the name "Swissx Nou Camp" if the deal could be completed. Personally, I think he should've gone with a play on the old weed dealer adage "Camp Nou Shit You Gotta Try," but alas, there was always something strange about David's ramblings.
For one, you don't usually go public with this sort of thing until a deal is finalized — unless you're looking for free publicity. For two, while Spain is extremely lax about marijuana (the fragrance of devil's lettuce is a common stadium experience), Barcelona isn't exactly a provincial club.
They've got Rakuten (Japan) and Beko (Turkey) as main commercial partners. In both those countries small scale possession is a ticket straight to prison. By extension, do you think Rakuten and Beko would be excited to have their brands positioned alongside this?
So it wasn't surprising to see another article from ESPN this morning in which sources close to the club denied any approach from Tyson's cannabis company.
This isn't the first time there's been strange reporting connected to Tyson's operation. Last summer, Tyson revealed that up to $40,000 worth of cannabis was smoked at his grow farm every month. Some outlets then said that Tyson himself smokes $40K of weed every month, which would basically amount to the herculean task of blowing through five ounces a day.
I don't think this guy is chiefing 140 grams of sticky papaya on the regular. 
But still, what a partnership SwissX and Barcelona could've made. They could've paired popular strains with players and made a fortune.
Golden Goat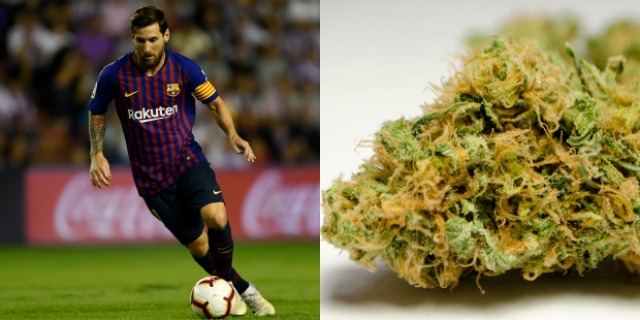 Dutch Treat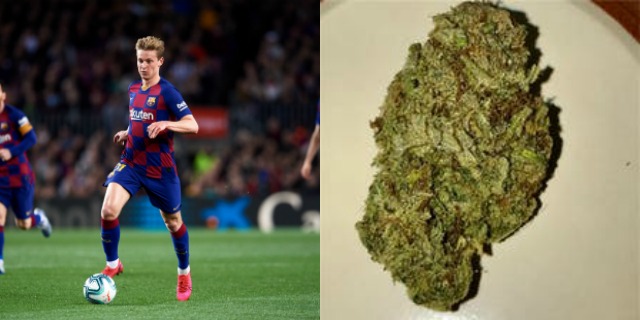 Trainwreck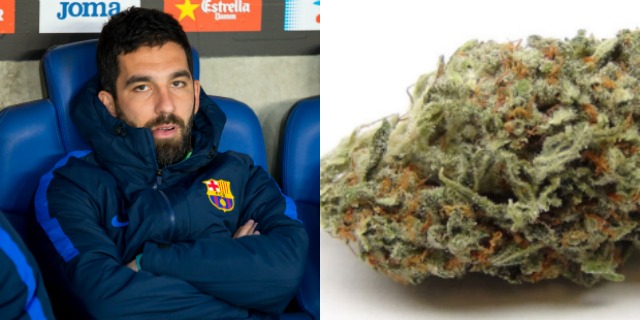 Laughing Buddha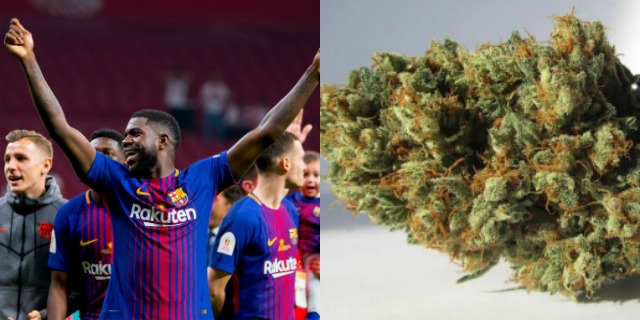 Raskal OG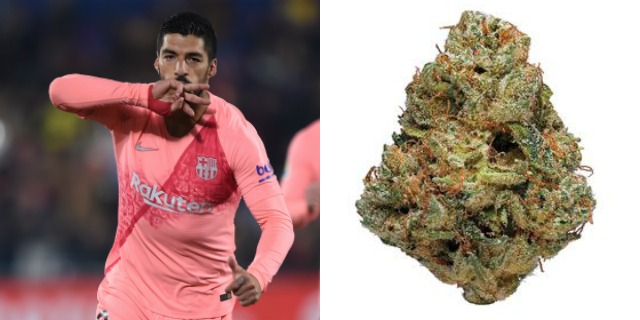 Ghost Train Haze
Red Headed Stranger
Bookmark/Search this post with