United States men's national team legend Landon Donovan rubbed plenty of American fans the wrong way back in 2018 when he announced that "My other team is Mexico" in a Wells Fargo advertisement.
Five years later he's finally revealed the truth behind that moment.
Back in 2018 the U.S. men's soccer scene was at an all-time low after failing to qualify for the 2018 World Cup. Seeing Donovan supporting the USMNT's biggest rival drew criticism from former players too who weren't on board with the stunt.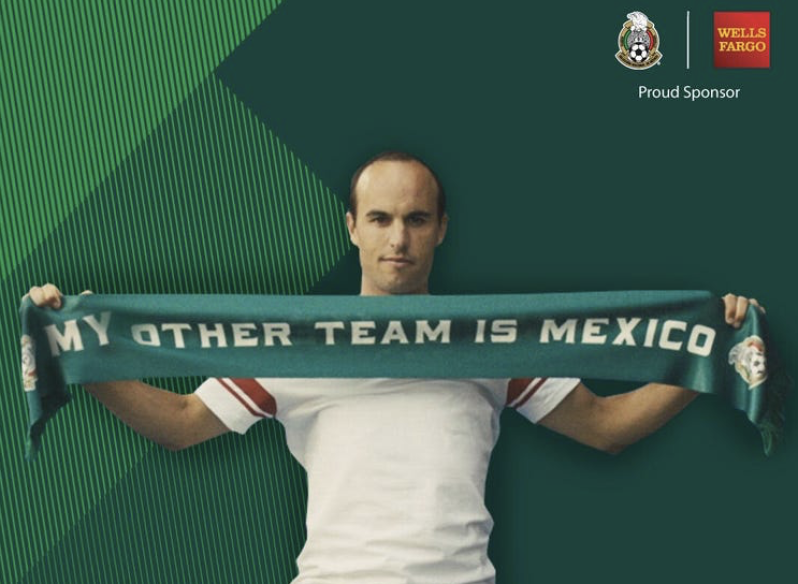 Donovan's reasoning for this five years ago was his close ties with Mexico.
"Having grown up east of Los Angeles playing with Mexican teammates whose passion for futbol inspired me at a very young age, as well as recently with Club León in Liga MX, I always have had a strong connection and respect for our neighbor," Donovan said in an old tweet.
Fast-forward to 2023, Donovan appeared on the new CBS Sports show "Kickin' It" with Kate Abdo, Clint Dempsey, Maurice Edu and Charlie Davies.
When Abdo asked Donovan about the 2018 "My other team is Mexico" campaign he said part of it was about money. The sponsors of the World Cup needed to find a way to make American fans interested despite the fact the USMNT didn't qualify.
Landon Donovan my other team is Mexico truth
The truth behind THAT @landondonovan World Cup 2018 commercial supporting the Mexican National Team. pic.twitter.com/wb3IgbnShT
"We just lost 30% of our anticipated revenue because the U.S. isn't involved. They (World Cup broadcasters and sponsors) came to us and said, 'what are some interesting ideas?'" Donovan said.
At the end of the day money was the big factor it seems. The part with Davies asking "what about Costa Rica?" was hilarious.
CBS Sports have a gem on their hands with the "Kickin' It" show. Each week they're coming out with something interesting whether it's Jozy Altidore stirring the USMNT pot or Carli Lloyd explaining her refusal to kneel at the Olympics.