The Quest To Find The Perfect Soccer Ball For Your Dog
We need something indestructible, but we also need something that moves like the Jabulani.
Covid-19 continues to spread rampantly with 35 U.S. states still posting higher than recommended positivity rates. The implications of this are far-reaching and continue to affect our daily lives, but I'm here to talk about the most important of the least important things: playing recreational soccer.
For many it's been a no go since March — we've become like Hatem Ben Arfa at PSG but without the monthly salary of $570,000 or the option of training with the reserves (never!). There's not a lot we can do except find joy in cheap imitation, like Argentina's "Metegol Humano" or Fall Guys' "Fall Ball."  
Personally, I literally get my kicks by playing with my dog (Stella | 40 lbs | Collie Mix | Wales national team | Occasional Madridista when Gareth Bale is involved). She's gotten to the point where she can effectively — if unknowingly — perform drag backs and ball rolls. Her first touch is erratic and her tactical discipline is suspect, but she's blessed with pace, stamina and a low center of gravity. 
She does understand the fundamentals of the counter press and is hellbent when it comes to recovering possession — Stella's essentially the Collie version of Weston McKennie and could definitely do a job in Southampton's midfield.
The problem is that she destroyed her Nerf Airtuff soccer ball. The second problem is that Target hasn't restocked it and I must now brave the waters of Amazon, where I invariably get stuck reading negative reviews and trying to imagine just who this person is and what kind of life they lead.
Reviews of Soccer Ball Toys for Dogs on Amazon
I thought it was $10.99?

Go easy on 'em, Stewart!
You don't want to know what's inside these things.

I don't know who needs to hear this, but...

This dog needs church. 

Wait for it...
"I now have a box of 30 dead balls." 

Throwing shade at the dog.

Didn't even give it to the dog . . . wait, what?

LU LOVES IT.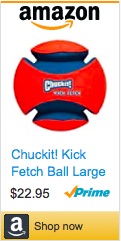 Satisfied customer.

Turned my dog into an unrepentant child killer.
WHAT WOULD WE DO?!

Brought it outside and just guess what happened!
Is this a good thing?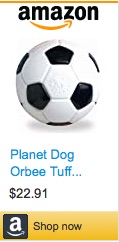 Project Mbappé has failed.
Sworn enemies since the beginning of time.

Not mad, just disappointed in America.

What else can you say?

We found Air Bud, folks.