Soccer Videos On YouTube Have The Most Ridiculous Clickbait Thumbnails, Here Are The Top 10 EVER
CRAZIEST TACKLES IN FOOTBALL HISTORY!! (GONE SEXUAL)
YouTube soccer thumbnails are one of the greatest art forms to ever grace the internet. Nearly every soccer fan has found themself on their phone at one in the morning watching a "worst ever tackles" or "strangest EVER occurrences on the pitch" compilation.
The videos themselves are quality content, but the real treasure is the hyperbolic thumbnail that made you click on the video in the first place. You don't remember the time the Lionel Messi got tackled by six players at once???
Here are my personal top 10 favorite YouTube soccer thumbnails.
Top 10 Ridiculous YouTube Soccer Thumbnails
10. 10 MOST POWERFUL GOALS IN FOOTBALL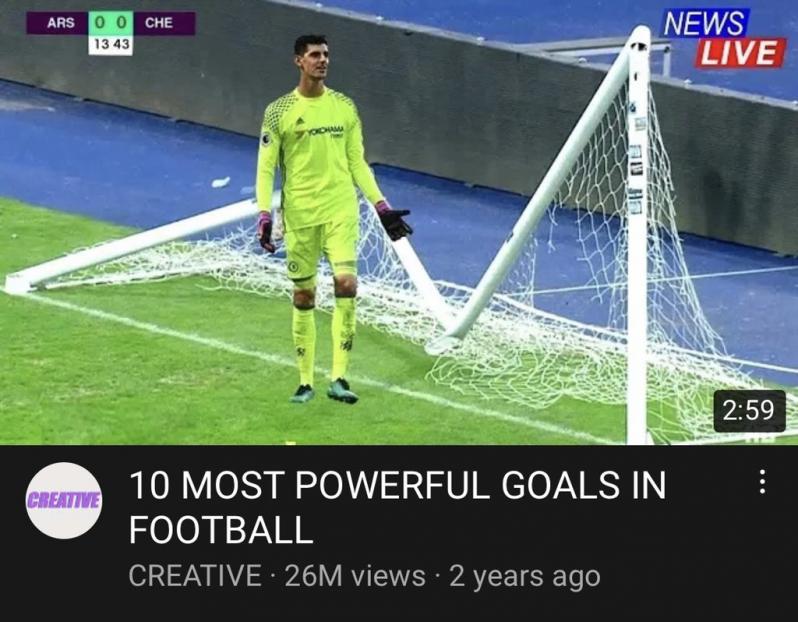 Remember that time Lionel Messi shot the ball so hard that the goal crumpled from the sheer force behind the sphere of death? Thibaut Courtois should consider himself lucky that he didn't get his head taken off like another player further down on this list.
9. 20 IMPOSSIBLE MOMENTS IN FOOTBALL HISTORY
Cristiano Ronaldo never had a chance to score this penalty. Right as he strides up to take the kick the goalkeeper quickly clones himself eight times and grows two feet taller. Truly an impossible moment in history.
8. 10 FOOTBALL MATCHES WITH CRAZY WEATHER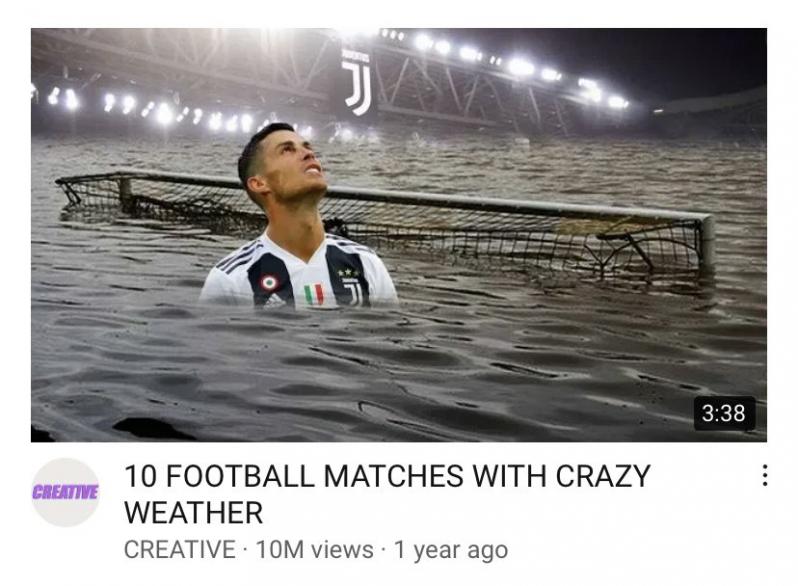 Allianz Stadium was simply no match for the seven feet of rain that came down and flooded everything. The game was forced to be abandoned and a rescue team had to save Ronaldo, who refused to leave the game insisting, "I can SIUUUUUUUUUUM!"
7. Top 10 Acrobatic Goalkeepers Saves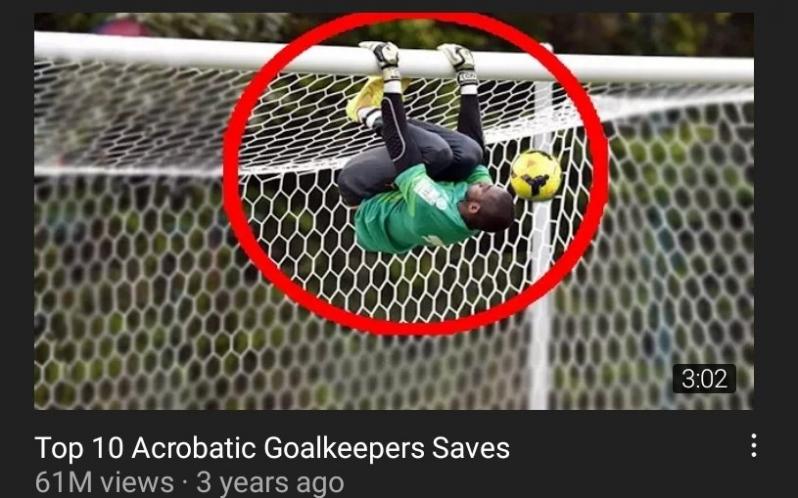 Our first video on the list that didn't use all caps in the title. What this video lacked in big letters was made up for in the classic red circle png and photo. You guys all know that the best saves are made with your head when hanging upside down off the crossbar.
6. 15 RAREST AND MOST UNUSUAL FOOTBALL MOMENTS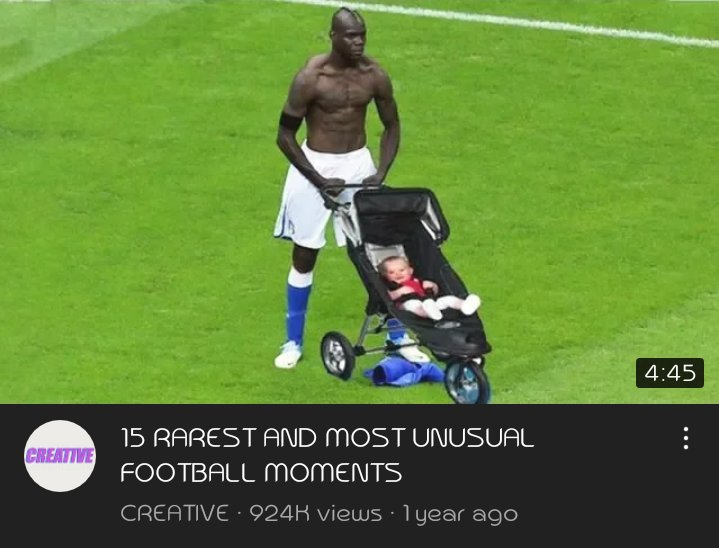 Mario Balotelli was so thoughtful to give this random child a front row seat at the game.
5. Rare & Most Unusual Football Moments
The great field shifting catastrophe of 2011. No survivors. But boy was it rare and unusual.
4. Worst Referee Mistake In Football 2018 – Controversial Decisions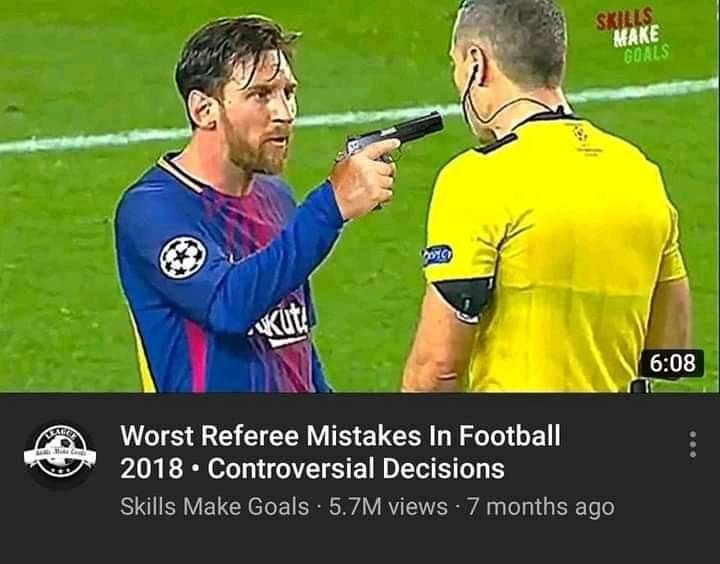 The year of 2018 was a wild time. Remember when Messi was so enraged with a referee decision that he whipped a gun out of his socks and dared the referee to call one more play back for offside? That actually isn't too far from what happened in real life during an Oklahoma adult league game.
3. Most Unsportsmanslike & DISRESPECTFUL Moments in Football
We're going to ignore that "unsportsmanlike" is spelled wrong. Antonio Rüdiger was a great footballer who had such a promising career ahead of him. That was, until Son Heung-min murdered him in cold blood in the 60th minute. The referee was in cahoots with Son and didn't even call a foul as the medical staff shipped Rüdiger to the morgue.
2. 10 Things Only Cristiano Ronaldo Did In Football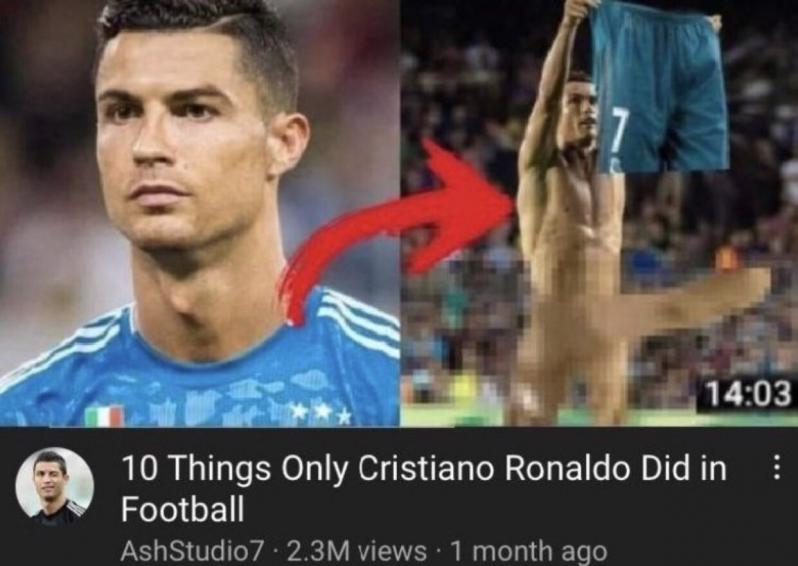 There isn't one damn thing I could say that would make this thumbnail funnier.
1. 8 Unforgettable Disasters In Football That Will Never Forget
The absurdity of this YouTube soccer thumbnail makes No. 10 on this list look like it could have happened. The masterminds behind these thumbnails will have an endless stream of content going forward as new seasons are played. 
If I don't see a "CRAZIEST PLACES THAT SOCCER PLAYERS LIVE" with a thumbnail of Kylian Mbappé in a New York City sewer, then I will be sorely disappointed.