USMNT young star, Ricardo Pepi, is in hot water after allegedly liking a racist tweet against Mexican people. The extra layer in the story? Pepi was born in El Paso, Texas, to Mexican parents, and in Aug. 2021, he decided to represent the United States over El Tri. 
Ricardo Pepi's Twitter controversy
Before jumping to a conclusion, this is what we know.
Everything started with a tweet from user @BryanED2000, who wrote: "Facts. These Mexican monkeys can't admit they have no talent." A few minutes after, the comment received a like from Ricardo Pepi's account, as shown in different screengrabs. 
It seems that Pepi was quick to regret his action and unlike the comment but not fast enough to avoid the Twitterverse's blow-up. People immediately started to call Pepi a racist and a person who doesn't respect his roots. Of course, memes were pointing out his race in a racist manner, too. 
Yikes . As a Mexican-American I root for these kids regardless which nation they choose to represent. Butttt if you are out here disrespecting your raza then vete a la verga.
@BryanED2000, who happens to be Mexican himself, erased the tweet that ignited the controversy, and in several discussions around Twitter, he said it was a joke taken out of context. He even suggested that Pepi liked the tweet by accident.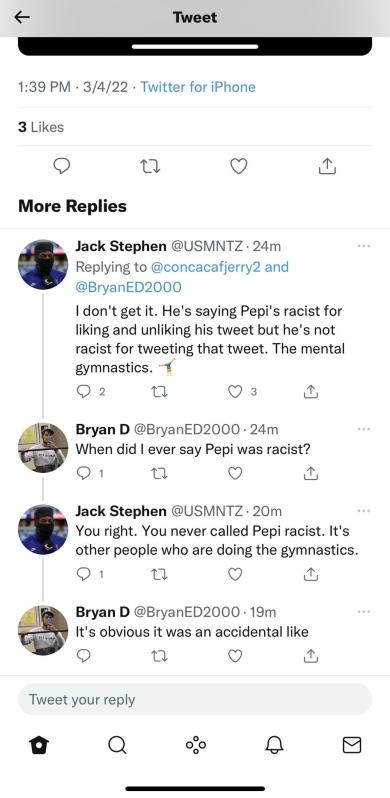 And, hey, it's possible. We all have liked random shit by accident on Twitter, Facebook, or Instagram because our hands are too dumb. Things that are not important. Unfortunately for Pepi, he liked — by chance or not — an ugly, stupid comment on a super relevant topic in our society. And for this very reason, he needs to come out and clarify what happened.
Silence is guilt. 
Bookmark/Search this post with