Some Kid On Tranmere Rovers Told Loris Karius He Was Shite After Mistake In Preseason Friendly
Things are not looking too hot for Loris Karius these days. The lad had a howler in training and now the Liverpool goalkeeper made a mistake in a friendly against Tranmere Rovers.
Get the best email in soccer.
This might not come as a shock to anyone, but Loris Karius is not OK, guys. He has not recovered from his TWO blunders in the Champions League final vs. Real Madrid. And quite frankly, I'm wondering what the hell Liverpool is doing with this guy on the team. Really quickly, let's go relive that historic day that Loris Karius will never live down. 
What are you doing #1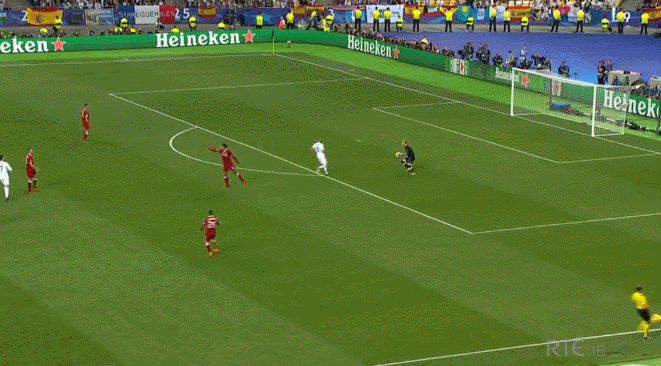 What are you doing #2
Listen, I'm totally up for giving people second chances, especially in sports. People make mistakes and their careers shouldn't be defined by those mistakes. But unfortunately that's the world we live in and Loris Karius is a disaster, man. He was honestly never really the most rock-solid keeper and now going into Liverpool's preseason schedule, the lad has been a mess.
Here he is blowing it in prematch warm ups: 
Watching the match build up. Take a look at #Karius in the background. #OhForFuckSake #LFC pic.twitter.com/N88ztj5m6z
Here he is unable to handle a ball that goes directly into his chest, followed by some wee little lad on Tranmere Rovers tell him ' you're fuckin' shit'. YES, A GUY ON TRANMERE ROVERS. He's probably a Liverpool fan and still hasn't forgave Karius.
Look at Karius sadly say "Fuck off" back to him. It's like he knows he's shit. I feel for Karius, I really do, but Liverpool has to move on from this guy as he simply can't go into the season as their No. 1 goalkeeper.
Bookmark/Search this post with