Remember When Carlos Vela And Antoine Griezmann Were The Deadliest Duo In Spain?
For three seasons, Vela and Griezmann made Real Sociedad the toast of LaLiga.
Five years ago, Real Sociedad was playing in the Champions League after a campaign in which the club scored 70 goals — the most in LaLiga apart from Barcelona and Real Madrid. Instrumental to Sociedad's success was a 22-year-old forward by the name of Antoine Griezmann and his strike partner, the 24-year-old Mexican Carlos Vela.
With Griezmann having been the face of Atlético Madrid for five years now and Vela employing his trade to great success in the United States (including a place in the 2018 MLS Best XI), this period has been largely forgotten outside of San Sebastián — hell, even Griezmann's $34 million Atlético transfer fee screams of a different era in football.
But for three seasons at the Anoeta, Griezmann and Vela's meteoric rise combined to make La Real one of the most vaunted attacking sides in Spain.  
After achieving promotion in 2010, Sociedad fought off relegation in 2011 and finished in 15th, thanks in large part to a team-leading seven goals from Griezmann. The following summer, Vela would join on loan from Arsenal, and the club finished comfortably in 12th.
Griezmann scored 10 goals and added three assists; Vela marked his debut season in Spain with 12 goals and seven assists. The quick understanding that the two formed foreshadowed the heights the pair would reach the next two seasons.
The 2012-13 campaign saw Sociedad qualify for the Champions League for only the second time in club history with Griezmann on the left-hand side of the attack and Vela on the right. From Nov. 11 through the end of the season, Sociedad would lose only two matches — away to Getafe and a 4-3 defeat to Real Madrid at the Bernabéu.
Griezmann scored 10 goals and registered three assists; Vela finished joint-ninth in LaLiga with 14 goals and joint-eighth in assists with nine. 
The following campaign, both Vela and Griezmann would score in Sociedad's 4-0 aggregate Champions League playoff victory over Lyon, and although the foray into the group stage would prove a step too far for the club — La Real finished last in a group containing Manchester United, Bayer Leverkusen and Shakhtar Donetsk — Sociedad would finish seventh in LaLiga in 2014 despite shipping 55 goals (more than 16th-place Elche).
That was accomplished because both Vela and Griezmann finished joint-sixth in the division with 16 goals, and Vela finished joint-fourth in assists with 12.
They were brilliant together. Let's go to the combination highlights.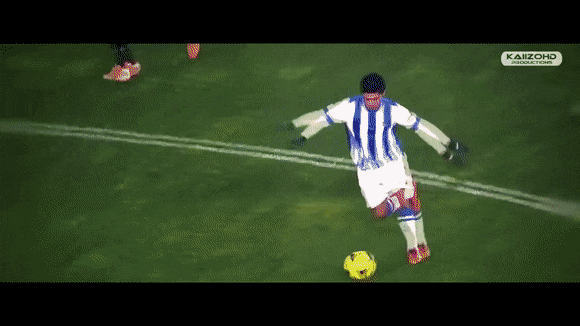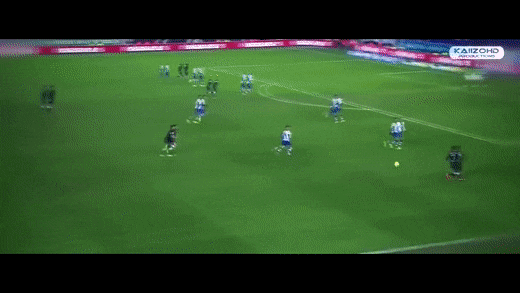 Here's Vela and Griezmann combining in Sociedad's 3-1 win over Barcelona at the Anoeta...
Griezmann would be sold to Atletico following the 2013-14 campaign, and Sociedad has recorded finishes of 12th, ninth, sixth and 12th in the years since.
However, the pair's relationship remains strong to this day. Griezmann had this message for Vela after the 2018 UEFA Super Cup: "Carlos, big hug. Wait for me in Los Angeles in MLS. I'm coming." 
Greizmann: "Carlos... wait for me there in Los Angeles, in MLS. I'll be there soon." #LAFC pic.twitter.com/1DjTwo697X