How Tony Sanneh's Foundation Uplifted The Twin Cities During Its Hour Of Need
Through free food distribution and a newly opened community center, The Sanneh Foundation is proving a source of hope for all.
Get the best email in soccer.
After the brutal police murder of George Floyd on May 25 in the Powderhorn Park neighborhood of Minneapolis, daily protests turned into nightly riots that shook large sections of the Twin Cities for three straight days.  
The message could be heard loud and clear from protesters — "No justice, no peace" — and read on the graffiti scrawled across Target stores — "Merchandise can be replaced. Black lives can not" — as the worst imaginable provocation coalesced with centuries of repeated injustice to trigger an outpouring of rage and grief.     
This was a reckoning and the impetus of a movement that continues to reverberate around the globe. But when the cameras, gawkers and weekend protesters had filed out of Minneapolis, a harsh reality descended on locals who'd already been devastated by the first few months of the pandemic; there was the very real problem of where the next meal would be coming from.
According to the Star Tribune, 85 grocery stores were damaged in Minneapolis and St. Paul, leaving nine neighborhoods classified as food deserts. Many of the lower-priced stores that residents relied on — including the Aldi and Family Dollar on Lake Street — were entirely destroyed, and food banks struggled to keep anything on their shelves.    
Any immediate attempt at traveling a greater distance to reach a grocery store was nullified by the fact Metro Transit stopped operating its buses and the light-rail. Having already struggled to find diapers, formula and household goods back in March at the onset of the pandemic, residents faced this dilemma again, except now even the places where they usually cashed checks were destroyed.
According to Greater Twin Cities United Way, calls from people asking where they could find food shelves increased 76 percent between late May and early June compared to the year prior. But in the midst of all this pain and uncertainty came one of the greatest proponents of human society: the uplifting spirit of community.
One of best examples of community-based organizations helping out during this ultimate time of need was The Sanneh Foundation — established by former USMNT defender Tony Sanneh in 2003 — which "transitioned from being primarily focused on after-school support to being one of the largest free food distributors" in the Twin Cities.  
Sanneh, a native of St. Paul, had an illustrious playing career in MLS, was a pioneer for Americans in Europe and collected 43 international caps while playing every minute of America's legendary run at the 2002 World Cup, but he's since created the foundation "to leverage what he saw as soccer's unique potential to create positive social change for youth," and this past summer magnified the importance of that mission.
Despite the issues presented by Covid-19, The Sanneh Foundation still welcomed over 2,000 kids to socially distanced camps over the summer. Each child was given their own 10 by 10 space to work on individual skills during the hourlong mini clinics, and they left with oral hygiene kits, snacks and the benefit of interacting with their peers and getting out of the house during a time of increased emotional stress.
"We taught skills and we were out in the community," Sanneh says. "It was challenging, but with that we also hired 30-some high school students to coach. So they coached and earned money Monday through Friday. Monday through Thursday they worked and then Friday they did service work, so the kids in Minneapolis came to St. Paul and distributed food and the kids in St. Paul went to North Minneapolis and distributed food, and then they all met in the afternoon together and did work force development and leadership training for four hours."
According to Sanneh, his foundation handed out almost 750,000 pounds of produce over the summer and served nearly 70,000 individuals. A summer staff of 75 people contributed over 16,000 hours of service, including 8,617 hours to the food service program alone. 
From there, the focus has shifted to the Conway Community Center in St. Paul, where The Sanneh Foundation has started an after-school program that serves over 30,000 free meals each year, helps provide tutoring and support and offers physical activities in a safe space.
"We're building out fields and a dome," Sanneh says. "We have a partnership with AstroTurf so we're really excited. Delta Dental gave us $2 million so we're going to have what we feel is the safest field for the community, so this center became a food hub for people. Most importantly, here at Conway we're turning this into a supervised distanced learning support center. I don't want to call it childcare but it's really about the child supervision. We're allowing parents to go to work."
Safety is paramount to the parents of children at Conway Community Center, and it's interesting to hear Sanneh's perspective on his foundation's work with the police as he's spent years collaborating with the sheriff's department and is on the board of the Saint Paul Police Activities League (P.A.L.).  
"We already have a partnership and we always have to keep their participation at things like our summer program and our feeding program, where they serve on the lines with us," Sanneh says. "We want to keep these things going and to have them talk to our youth about opportunities in law enforcement.
"The more the police department invests in community policing, the more time that they get to spend with the kids in our neighborhood. We want to be open to that opportunity so that we can expose them to our youth because we think that makes the community safer." 
Despite the myriad of challenges posed over the last year, The Sanneh Foundation finds itself working with a newfound sense of purpose and clarity that's outlined in its three pillars of activism: Equity in education, economic justice and opportunity, and organizing and coalition building.
"I think it's reinforced what we already do," Sanneh says upon reflection. "We've had to adjust to other people's thinking. It really reinforces that we're on to something. It's more evident now than ever that we need to stay the course. 
"During these challenging times I think we realized that we needed to do things to support each other, but we are committed to community health and racial justice as an organization. I think understanding that even though some people may not have got it earlier, everyone now is a lot more open to listening to what we're saying, and hopefully that helps us move the needle forward."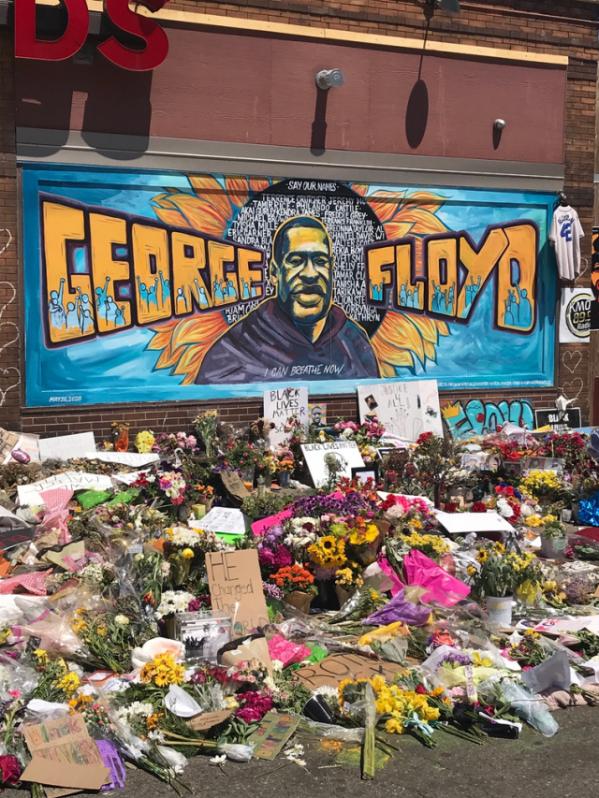 Bookmark/Search this post with