Return Of The King: Adidas Is Remaking Its Classic 2006 World Cup F50 Tunit Cleat
2006 was a time of hope, dreams and a full head of Arjen Robben hair.
There's no forgetting the original adidas F50 Tunit cleat: its super shiny, seaside color way; its kinda haphazard lace cover that was stuck firm with velcro. This was the boot that adidas went all in on for the 2006 World Cup in Germany, and the commercial that aired constantly on ABC, ESPN and ESPN2 is still up there with the best.
Although I'm not sure what that kid was thinking taking Djibril Cissé with the No. 1 pick in the draft.  
I absolutely needed these boots back in the day. I had no clue what the benefits of having fully interchangeable studs would be, but I trusted adidas' claim that it was an innovation of the world to come.
Unfortunately for me I had no money. I went to my local soccer shop, realized I was like $150 short and bought a pair of knockoffs on eBay. They were the worst pair of cleats I'd ever purchased, offering zero ankle support and a touch that made me feel like Sparky the sea lion. 
But now they're back. The upper looks entirely the same, although the tooling is what's used on the X19+ (so the interchangeable feature is no more), making these cleats much lighter than the original version.
adidas F50 Tunit Remake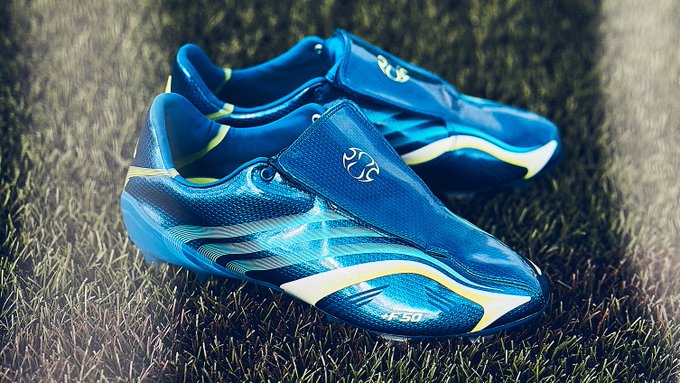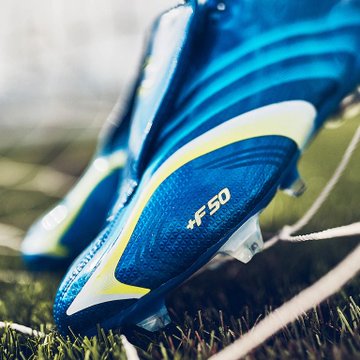 As a sort of hybrid cleat, the new name is the adidas X 506+ Tunit. The new cost is $225. Time to get on eBay again.