Since the draw for the 2022 World Cup occurred in April, the Black Friday USA matchup against England had been circled on the calendar for both sides. With so much history both off the field and on, we arrived at the next chapter thirsty for a fantastic show. 
The last time USA and England met in a World Cup, the match ended as a 1-1 draw in 2010 after Clint Dempsey fired home a shot that bounced off Robert Green's hands and rolled behind him into the net. 
After an opening draw against Wales for the USA, and with Iran toppling Wales earlier in the day, the pressure tightened for the Americans not to lose. The English routed Iran, and every supporter I met believed that England would repeat that feat against the United States in Al Bayt. 
Al Bayt Stadium is north of Doha, and also the furthest away from the heart of the city. The design reflects the tents of Qatar's nomadic people in the desert. As the second largest stadium for the tournament with a 68,000 capacity, it's a monument to the extraordinary lengths Qatar's construction workers went through to accomplish their bid for hosting soccer's greatest spectacle.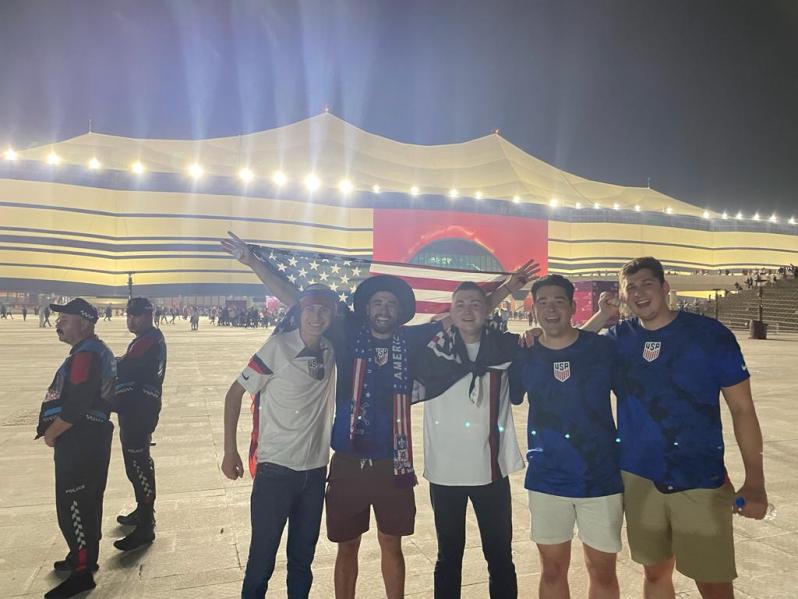 Inside, the seats were fully packed. Americans seemed to barely outnumber the English, but most neutral fans who scored a ticket to the game rooted for England. This was apparent by the library of Three Lions jerseys on supporters around us and in the shouts during the clapping "England" chant. United States supporters' cheers remained constant with the classic "U-S-A! U-S-A!" shout and an "I believe that we will win" early in the second half.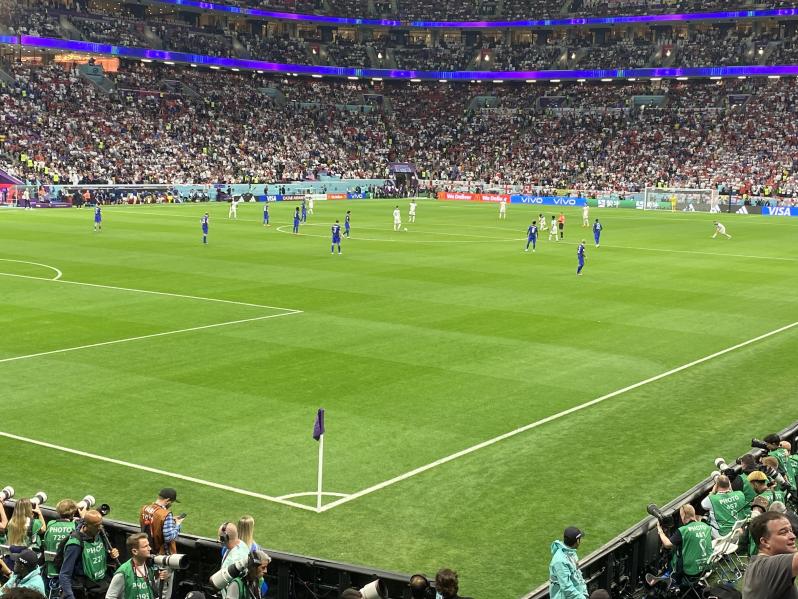 Over 20 million people tuned in to watch in the United States, and unfortunately, the Americans couldn't net a single goal. Christian Pulisic's crossbar whack was the closest they got to scoring, but it was at least closer than England got. The USA were the better team. We knew it and so did the world. 
The tie felt more like a loss to English fans based on their mood while exiting the stadium. In the crowded mass moving to the metro station, I sang "They are called French fries, down with fish and chips," and two separate groups of English fans approached, swearing and posturing for a fight. They did settle down and the Revolutionary War did not reignite, but England's embarrassment after going scoreless to the USA hung in the air. The typical English arrogance was hard to find leaving the game, while most supporters of the Yanks stayed positive.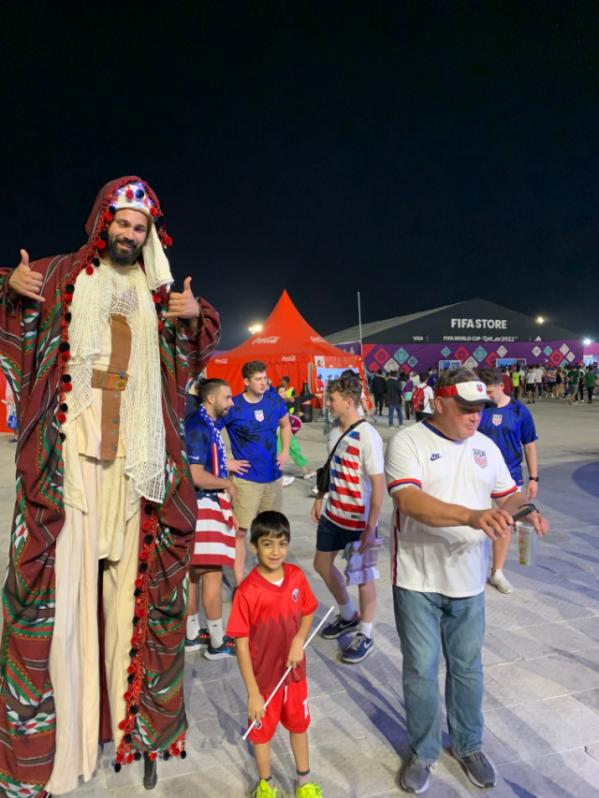 Now a final group game against Iran stands between the United States and advancement in the tournament. Though a tie against England is a great result given the odds, a draw to Iran crashes the United States out of the tournament. We always were going to need a win against Iran, and now it's the only option.