The biggest soccer fans in the world journeyed to Qatar in their love of the beautiful game and hunger to experience Middle Eastern culture. The World Cup in Qatar pulled in more foreigners to this part of the world than all the crusades combined. Only the pilgrimage to Mecca has a greater influx of people to this region of Asia.
Before soccer's greatest tournament resided here, Qatar already offered a very diverse culture. Qatari natives only represent roughly 15% of the population while migrant workers fill out the rest of the country. Every Uber we have taken, or restaurant we have eaten in showcased this diversity. Even most of Qatar's World Cup squad contained foreign-born players. 
State of the art hotels, skyscrapers, and mansion houses in Qatar's capital city, Doha, draw most of the tourist attention. The modern architecture left me to question the purpose behind some behemoth buildings, like the commercial high rises of Lusail Plaza Towers, or Tornado Tower, other than something to gawk at.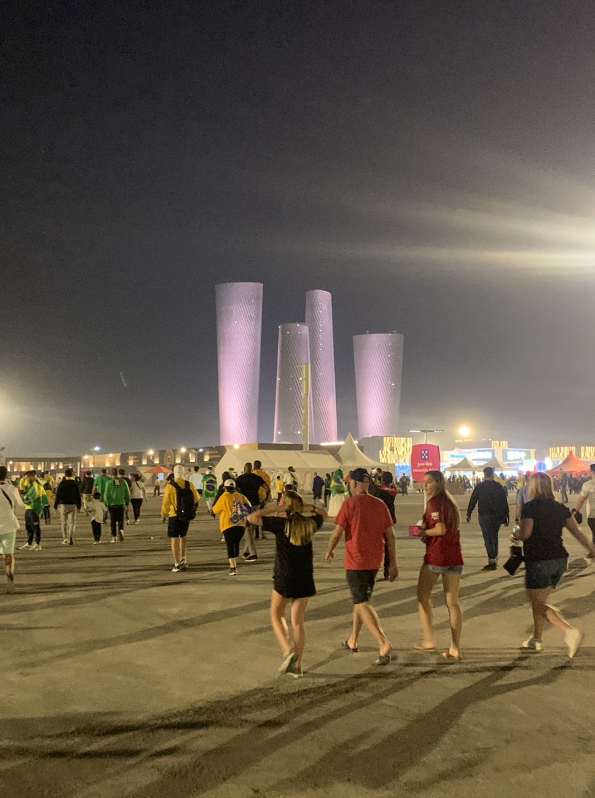 At a distance, the skyline of the downtown area, known as West Bay, is a postcard. Once in West Bay, staring upward at the sky rise hotels and mammoth commercial offices dizzied me. The city transforms at night when all the buildings, plastered with World Cup banners, illuminate the sky with flashing light patterns.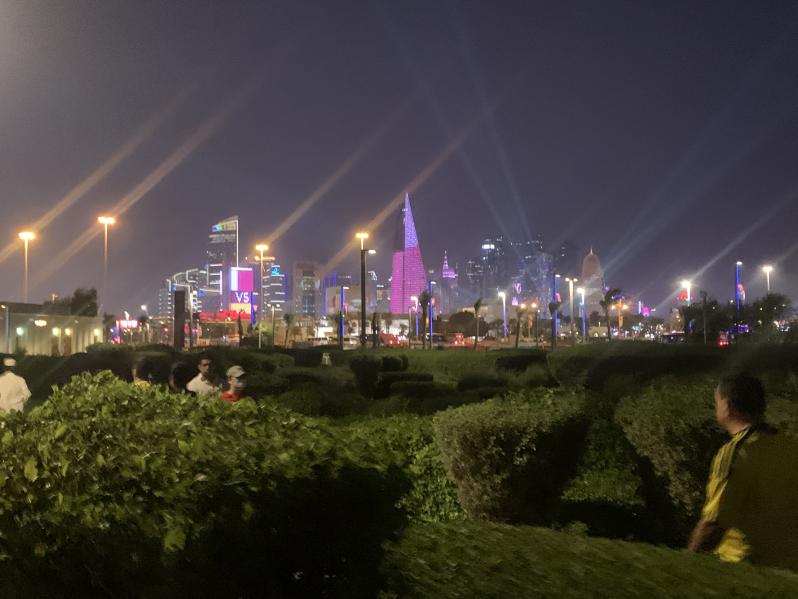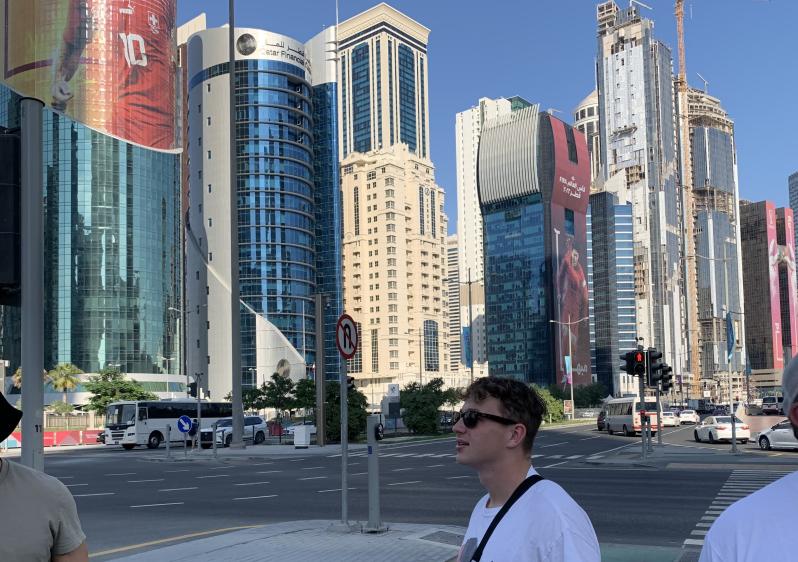 Outside of West Bay, a much more rustic and rigid part of the city is found that doesn't lose any vibrance. The surrounding streets of Doha bustled with both locals and tourists. Every storefront hub we walked past is either a small restaurant with nothing more than a counter and two tables, a men's barber, or an auto repair shop. An occasional larger "Hyper Market" grocery store is between them.  
The main traditional market of Doha, or Souq Waqif, has lasted over a century. The maze of a market offered art, jewelry, spices, traditional clothes, knick-knacks, exotic birds, a giant golden thumb statue and much more to represent the Qatari cultural identity. As we walked through the attractive market before the games kicked off, World Cup supporters from every single country browsed the packed alleyways or sat outdoors at the various Asian or African cuisine restaurants.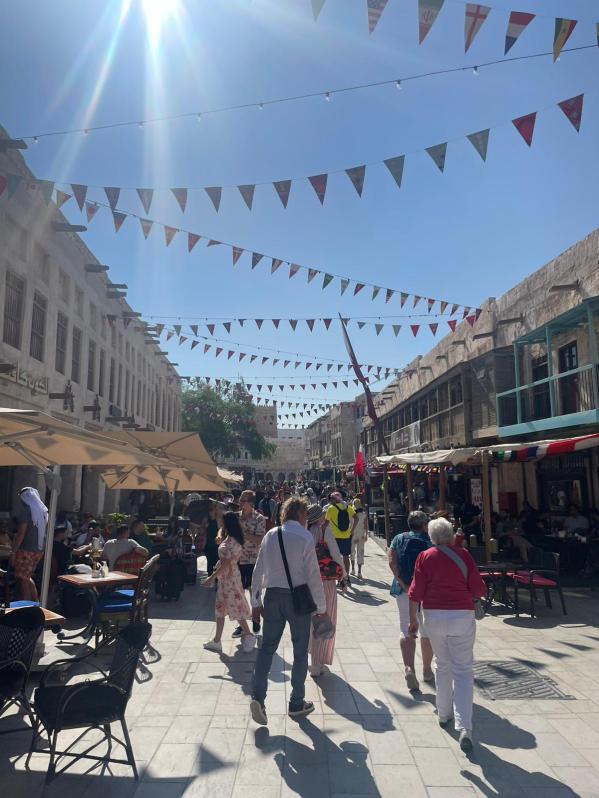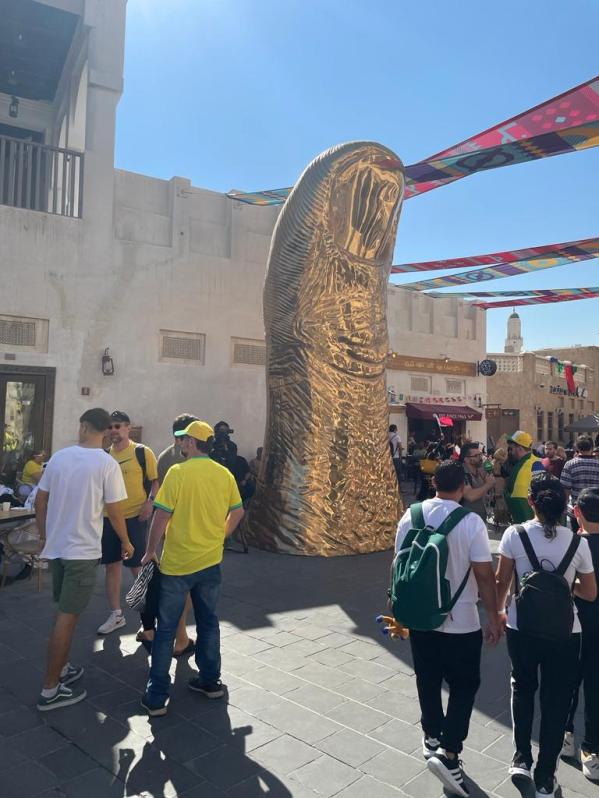 From the magnificent coast of the Persian Gulf to the edge of the city near the desert, an extremely efficient and high-tech metro station provides ease and efficient access around Doha. The city's geographic size is no larger than a mid-tier American city, allowing only three metro lines to transport people around the entire city in 30 minutes or less.  
Doha offers much to explore and the FIFA World Cup granted Qatar the perfect moment to display their culture and great modern city to the world.