Wow, what a year — so much so that it's almost impossible to really know where 2020 ended and when 2022 begins! The best way to get beyond this simultaneous feeling of being stuck in the past and hurtling violently towards the future is to stop and take stock of things with an awards gala unlike any other. You're on the guest list.
The18 d'Or
#1. Men's Player of the Year
Lionel Lewandowski. Seriously, it was a dead heat.
#2. Women's Player of the Year
The only unanimous decision we had: Alexia Putellas 
— FC Barcelona (@FCBarcelona) December 5, 2021
#3. Goal of the Year 
Zero consensus here, so just watch them all.
GOLAZOOO from Luis Diaz against Brazil pic.twitter.com/DrqkYHgB3x
Massive congratulations to Algeria winger Riyad Mahrez who has been nominated for the 2021 Puskas Award for his goal against Zimbabwe. The assist from Said Benrahma is also exquisite.

pic.twitter.com/qXqK3Kz0GW

— Dean Ammi (@AlgerianFooty) November 29, 2021
Daniele Verde. What a goal

— CBS Sports Golazo ⚽️ (@CBSSportsGolazo) April 3, 2021
Eric Lamela's rabona for Spurs vs. Arsenal was nasty ⚽️ pic.twitter.com/ZXKbDJBFfi
#4. Best Moment of the Year
Denmark's emotional run to the semifinals of Euro 2020 after the sudden cardiac arrest suffered by star midfielder Christian Eriksen during the opening match.
Honorable mentions: Canada and Christine Sinclair winning Olympic gold, and Lionel Messi winning Copa América.  
#5. Flop of the Year
Robin Ramos of Batanecos FC (Guatemalan third-division) picks up an object and pretends that it struck him.  
Honorable mention: Deyverson going down in the Copa Libertadores final. 
Deyverson lo mejor de la copa Libertadores jajsjajsjsjsjsjd pic.twitter.com/OEAxI63fcx
#6. Own Goal of the Year
Haiti's Josue Duverger with one of the Gold Cup's greatest gifts.
#7. Coach of the Year
The USMNT's Gregg Berhalter 
#OTD three years ago, Gregg Berhalter was named #USMNT Head Coach.

Since then…

- 30-6-7 record
- .697 win pct.
- +67 Goal Differential
- Fastest #USMNT coach to 30 wins
- 2019-20 CONCACAF Nations League
- 2021 CONCACAF Gold Cup pic.twitter.com/a3GYMqPN3S

— U.S. Soccer MNT (@USMNT) December 2, 2021
#8. Game of the Year 
2021 CONCACAF Nations League Final: USA 3 - 2 Mexico (AET)
Honorable mention: UEFA Euro 2020 Round of 16: France 3 - 3 Switzerland (4-5 penalties)
#9. Team of the Year
Manchester City
Honorable mentions: Barcelona Femení, Denmark and Chelsea 
#10. CONCACAF Shithouser of the Year
Suriname Vice President Ronnie Brunswijk. The 60-year-old owns Inter Moengotapoe, named himself captain and in the starting XI against Olimpia in the CONCACAF League, played 54 minutes and then was filmed handing out cash in the Olimpia locker room after the match.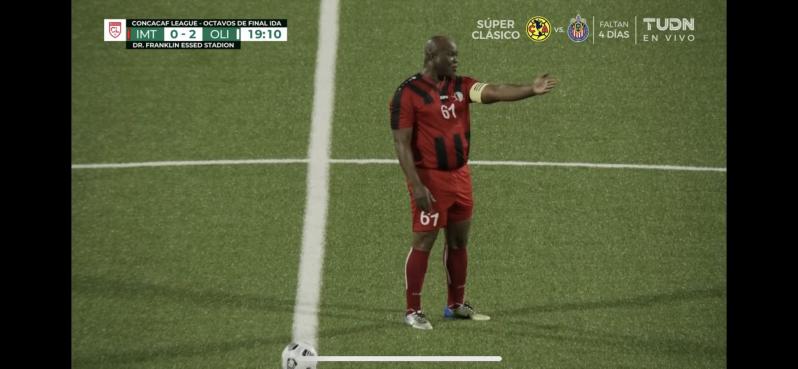 Honorable mention: Henry Kessler
This was elite time-wasting pic.twitter.com/Rgok8KY6gG
#11. Broadcaster of the Year
Again, no consensus, but it's a massive victory for CBS with Kate Abdo, Clint Dempsey, Christian "Bobo" Vieri and Peter Drury all earning plaudits. Stu Holden is FOX's lone representative. 
Clint Dempsey found out from Kate Abdo that Oguchi Onyewu had a calculator in his binder.

— Joe Tansey (@JTansey90) June 7, 2021
#12. Most Disappointing Player
Take your pick from a litany of players who previously captured our imaginations but fell on hard times in 2021: Eden Hazard, Ousmane Dembélé, Pierre-Emerick Aubameyang, Sergio Ramos and Daryl Dike (we just want him to become the No. 9 that we know he can be).
DARYL DIKE SCORES FOR ORLANDO CITY IN THE MLS PLAYOFFS AGAINST NASHVILLE!

— USMNT Only (@usmntonly) November 24, 2021
#13. Bonehead of the Year
The Chelsea pitch invader that got trucked by Sam Kerr. 
AND ITS SAM KERR OUT OF NOWHEREEE pic.twitter.com/1b2925UzvE
#14. Fan(s) of the Year
No consensus. 
University of Montana 
American soccer culture is truly its own world pic.twitter.com/calQPRfkmQ
Portsmouth
Edmontonians at Canada vs. Mexico 
First fans have started to arrive, dressed appropriately to watch a World Cup qualifier. In soccer. pic.twitter.com/ATYru5SawF
Groom and bride that abandoned their wedding party to watch Atlas win its first Liga MX title in 70 years.
The guy who parkourrd off the Paramount+ set during the Nations League.
Weird/scary moment here as security chases someone away from the CBS Sports set: pic.twitter.com/FQDjlO1vAi
#15. The18's Social Media Content of the Year
The18 wins this one!
#16. Defensive Play of the Year
Soccer journalist Carlos Orduz escapes any major injuries after taking on a falling wall. 
Honorable mentions: Manuel Neuer's beautifully timed tackle vs. Union Berlin, Thiago Silva clearing one off the line vs. Juventus and Lionel Messi crunching Lucas Paquetá to set the tone against Brazil in the Copa final. 
Messi es un pecho frío… #CopaAmerica pic.twitter.com/p3EXvse4dS
#17. Most Hated Team of the Year
England at Euro 2020 
Honorable mentions: Manchester City, Real Madrid, Portugal 
#18. Jersey of the Year
Atlético Mineiro away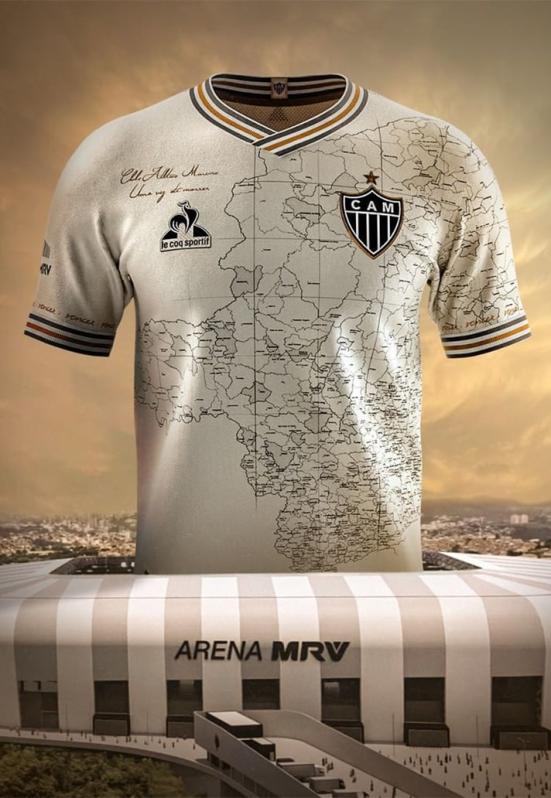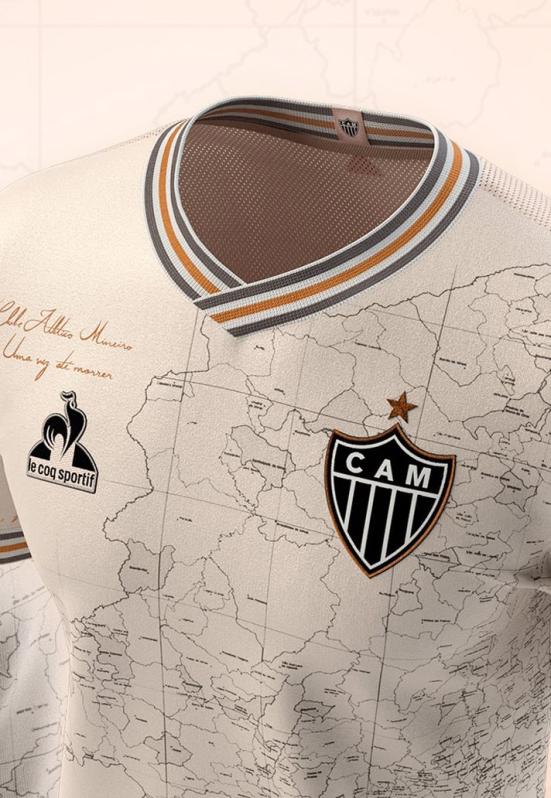 Honorable mentions: Racing Louisville home and away, Venezia home and Ajax third