Lionel Messi's Global Lookalikes, Ranked
Do you like the Brazilian Messi or Shadow Messi more?
Lionel Messi is incomparable. Even the most ignorant of viewers — say a jury of 12 totally clueless individuals charged with determining the Man of the Match award — would undoubtedly be able to pinpoint his singularity of style and ability after watching 90 minutes. Still, the Argentine's not without his copycats. 
After all, the sincerest form of flattery is to grow a red beard, work your hair into a short quiff and purchase a $400 Dolce & Gabbana shirt that looks like an Ed Hardy design.
Some have taken it a step further, devoting their very being to perfecting those qualities while reaping the sweet, sweet reward of more social media followers. But which Messi look-alike would you most want to get a beer with or take home and introduce to momma?  
Lionel Messi Lookalikes, Ranked
#9. The Brighton Messi
With a market value of $11 million, the Brighton Messi is a lot cheaper than the Argentine Messi, although the Brighton man only has one league goal this season compared to 23 for the Barcelona one. 
#8. The Afghan Messi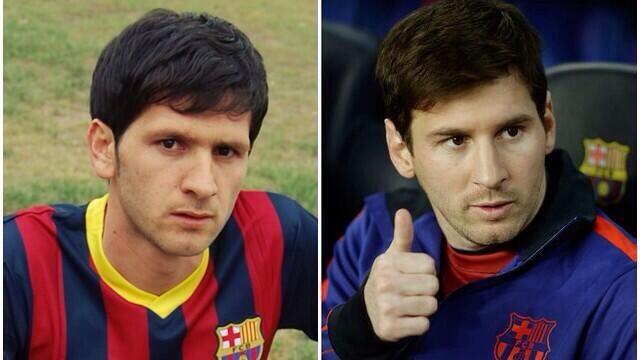 A 32-year-old educator from Herat, Afghanistan, whose students call him "Teacher Messi," this look-alike admits to receiving goods at a lower price from shop owners because of his resemblance to young, medium fringe Messi.
"I was at a wedding party when one of my friends took my photo and posted it on Facebook with the caption: 'Messi attended our party tonight,'" the Afghan Messi says of his fame. "Soon after, the photo got many likes, and suddenly many journalists from all over the world were seeking me for an interview. I shot in fame instantly."
That sounds a lot easier than spending countless hours at La Masia honing your craft. 
#7. The Brazilian Messi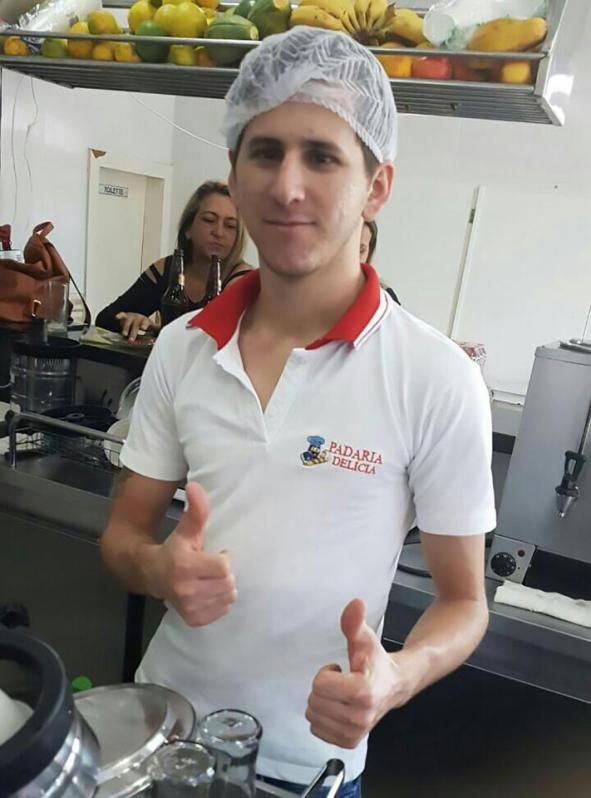 Popular thinking says your best bet at meeting Messi is by lurking outside his house in Bellamar, but you could eliminate the risk of arrest by visiting a sweet shop in São Paulo to get a glimpse of the Brazilian Messi instead!
"I feel very strange when people call me Messi," the wet blanket Brazilian Messi said.
#6. The Pakistani Messi
This one violently turned away from his true calling and can instead be found playing the dhol outside of cricket grounds.  
#5. The Iranian Messi 
With a slightly longer face and stronger chin, you could argue that the Iranian Messi is actually more classically handsome than the Argentine Messi. But this hunky predisposition would ultimately prove a curse: the Iranian Messi was accused of using his stylized beard and short quiff for the purposes of seducing 23 women, but he's fiercely denied those allegations without going as far as proclaiming himself a virgin. 
#4. The Other Iranian Messi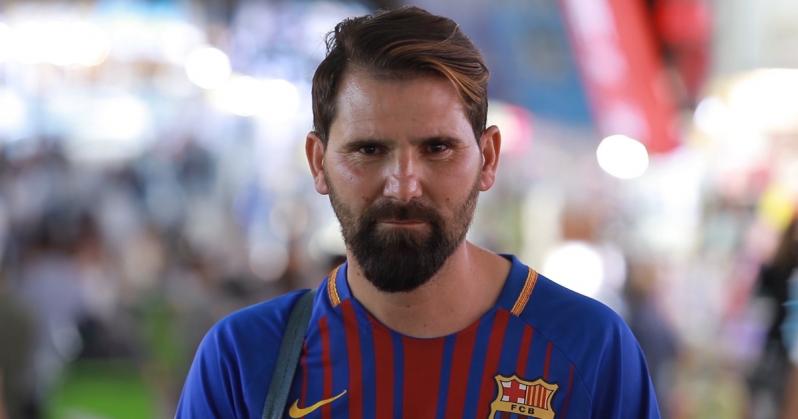 The Other Iranian Messi sort of looks like a cross between Messi and Gennaro Gattuso, which would be one hell of a footballer.
"When Barcelona wins, my win doubles for normal days, when the team's supporters come to encourage me, while I stay home and do not go to the market in the event of a loss for Barça to avoid distress and discomfort," the Other Iranian Messi ho-hummed.
#3. The Egyptian Messi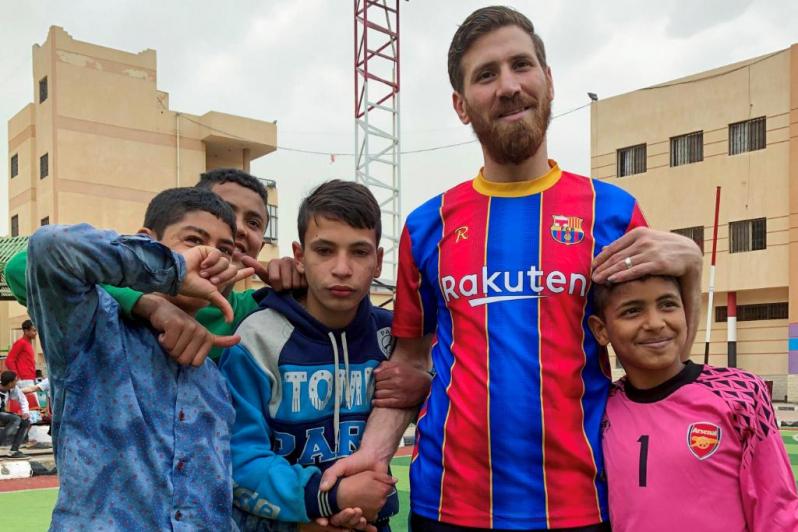 The latest addition to the Messi look-alike clan, the Egyptian Messi has proven the Argentine's benevolent doppelgänger by delighting children at a orphanage in the Egyptian city of Zagazig. 
"I was so happy and felt that Messi is coming to play with us," Ammar Ashry said. "Now, I really want to see Mohamed Salah."
That won't be a problem if we can find Salah's look-alike Ahmed Bahaa.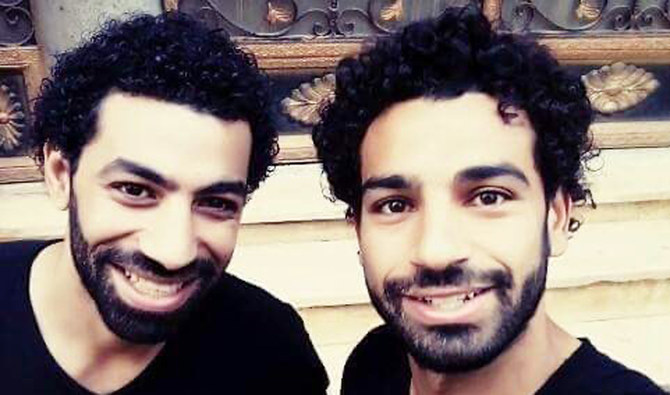 "When I walk on the street, people think I'm Salah," Bahaa said. "They ask to take pictures with me. They always call me Salah at work and public places, not Ahmed. Even my own kids sometimes call me Salah."
#2. The Armenian Messi
AKA the Rapidly Aging Messi, the Armenian Messi is a silver fox that probably gives us the most accurate representation of what Messi will look like when he arrives in the United States for the 2031 MLS season.
"I am happy that people liken me not just to a football player but a player who has made history," said the self-respecting Armenian Messi.
#1. The Shadow Messi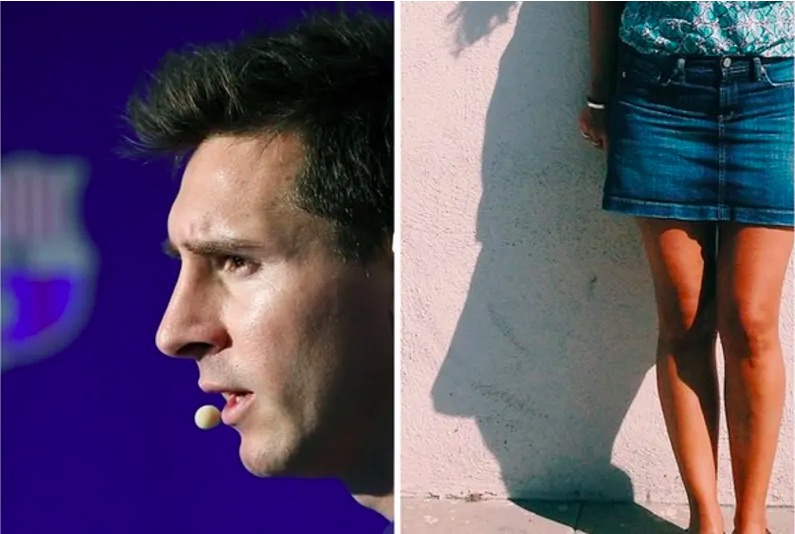 Shadow Messi comes from another realm, and little is known about what exact sort of sacrifice he demands of us.