Consumerism Won't Necessarily Make You A Better Person, But These Beer Mats Will
Step aside makers of Colt 45, Boot & Ball is my new favorite company.
Between the European Championship, Copa América, Gold Cup, Olympics and World Cup qualifying, we're going to be spending a lot of time in the living room this summer. So much so that we run the risk of being judged. 
But that which is exceedingly cool is beyond judgement — I think Socrates once said that — and if you turn your television area into the spot, then no one can make fun of you. They'll just sit down too.
Let me introduce you to Boot & Ball, a high-quality print shop started by twin brothers Rob and Jack in Weston Turville, England. (Don't worry, they do international shipping in "typically 1-2 weeks.")
Boot & Ball does wall art, T-shirts and mugs, but we're here to focus on their beer mats — specifically the newly printed Euro 2021 pack. Retailing for £17.95 ($25.45), the pack includes "24 unique designs inspired by each participating nation in this summer's Euros."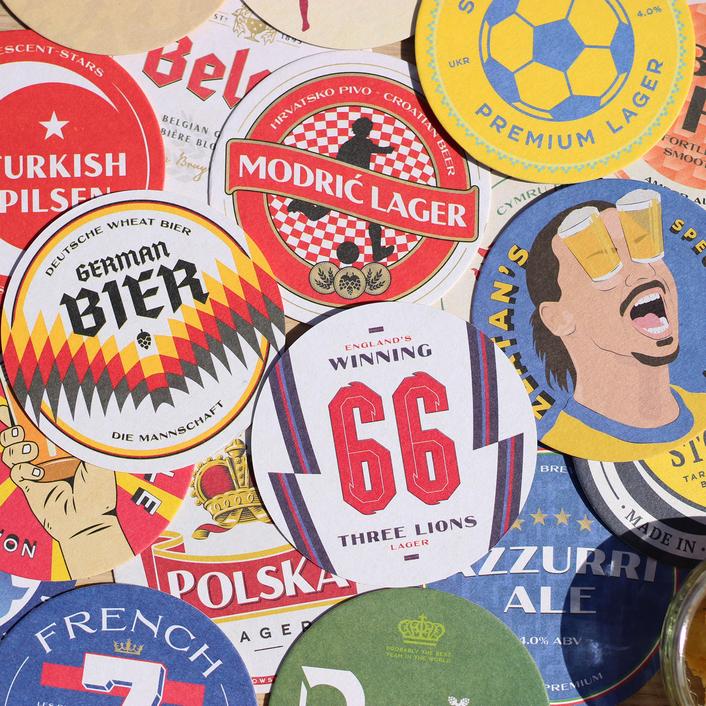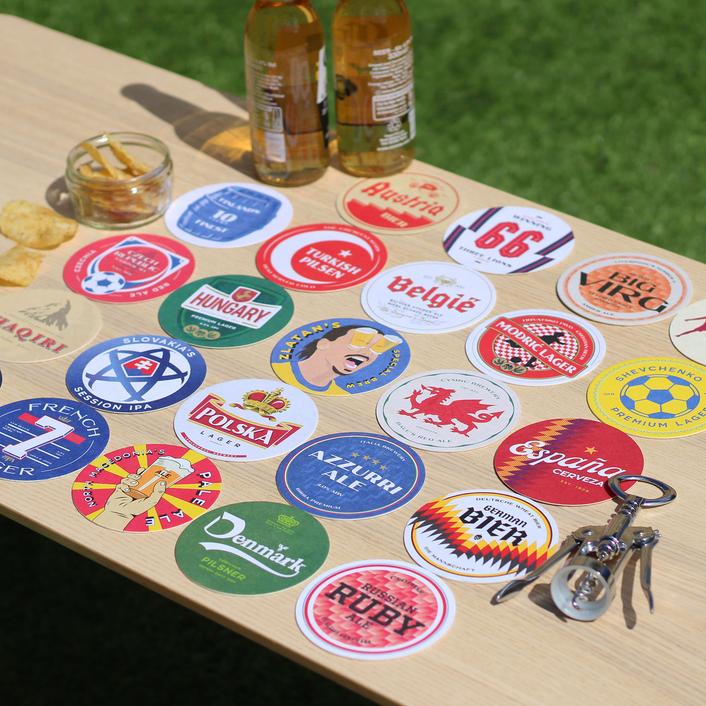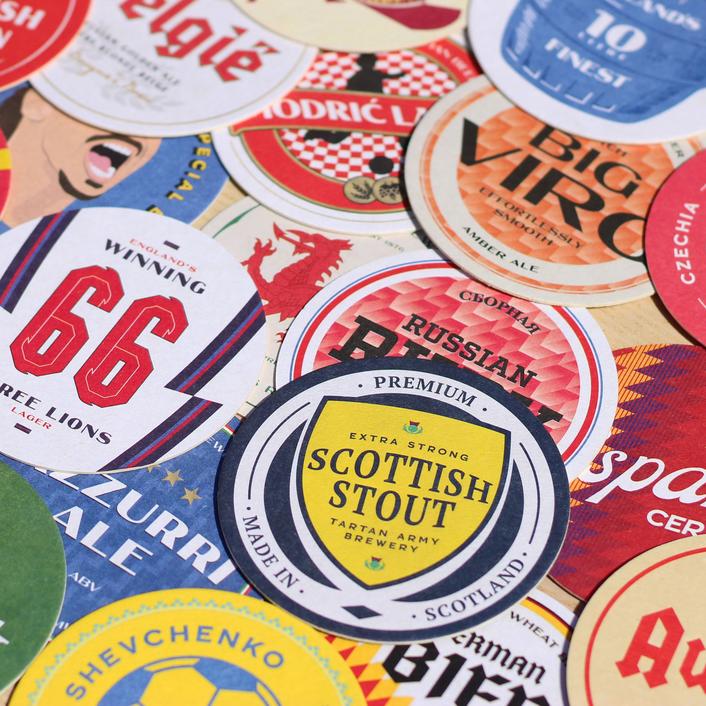 If you're looking for other options, they've got beer mat packs for Liverpool, Manchester United, Chelsea, Arsenal and England.