Soccer World Mourns The Tragic Death Of Kobe Bryant At 41
Bryant, along with his 13-year-old daughter, was killed in a helicopter crash in Calabasas, California.
Get the best email in soccer.
The world was shocked and saddened at the sudden passing of Kobe Bryant and his daughter on Sunday, who were among nine people killed in a helicopter crash in Calabasas, California. Bryant was reportedly traveling to a basketball game with his 13-year-old daughter when the crash occurred. Bryant was 41.
As well as being a five-time NBA champion, two-time gold medal winner and the 2008 NBA MVP, Bryant was a massive soccer fan and a supporter of AC Milan. 
We have no words to express how shocked we are to hear of the tragic passing of one of the greatest sportsmen of all time and Rossonero fan, Kobe Bryant. All our thoughts are with the families of those affected by this tragic accident. You will forever be missed, Kobe pic.twitter.com/FOd365chEL
He also spent time with the squads of both PSG and Barcelona and frequently attended International Champions Cup matches over the years.   
Shocked by the death of @KobeBryant, an exemplary athlete both on and off the basketball court. Our most heartfelt condolences to his family and loved ones. Rest in peace. pic.twitter.com/wGhF4xouVL
All our support, Pau. https://t.co/TqquNmhDW9
 There's also a remarkable story about when Barcelona came to Los Angeles in 2006 and Bryant went to speak with his friend Ronaldinho. Ronaldinho was at the height of his power at the time, but he told Kobe that he wanted to introduce him to "the guy who is going to be the greatest player of all time." That guy was a 17-year-old Lionel Messi.
Neymar scores a goal and flashes up the No. 24 in respect for Kobe Bryantpic.twitter.com/DOQYAvXfLI
We're deeply saddened to learn of the tragic passing of basketball legend Kobe Bryant.

— Manchester United (@ManUtd) January 26, 2020
Rest in peace KOBE BRYANT and all the victims who have passed away in that tragic accident and give all my condolences to family and friends pic.twitter.com/5wecXPdmaS
Another sad and irreparable loss in the world of sport. Another unprecedented tragedy. At Chapecoense, we deeply regret the death of @NBA legend and @Lakers star Kobe Bryant. We sympathize with family, friends and fans and wish them much strength. Our prayers are with you. #kobe
RIP Kobe Bryant 1978-2020.
Sports icon. pic.twitter.com/aOTWyPtyD3
LaLiga would like to express its condolences on the death of Kobe Bryant, a world-class basketball and sporting legend. We would also like to express our condolences to his family and friends for this tragic loss.
My heartfelt condolences go out to the families and friends of Kobe and of those who died in the terrible accident.
RIP LEGEND ... pic.twitter.com/kEQ99cRohO
An inspiration to so many pic.twitter.com/iVysQnapLp
A legend, and a friend to us and our sport. Our hearts break today.

— U.S. Soccer (@ussoccer) January 26, 2020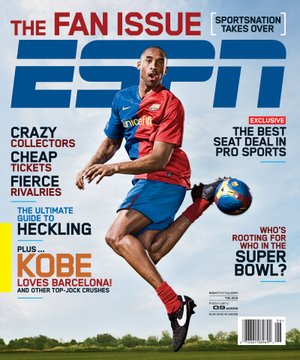 Bookmark/Search this post with