FC Seoul Apologizes For Populating Stands With Sex Dolls
Louis van Gaal once said that players have to be horny.
Get the best email in soccer.
FC Seoul's 1-0 victory over Gwangju was a steamy and sultry affair at Sangam Stadium on Sunday. With K League matches being played behind closed doors, the 66,000-seat facility was left empty — except for the handful of sex dolls that greeted Han Chan-hee's winner with expressions of titillated euphoria.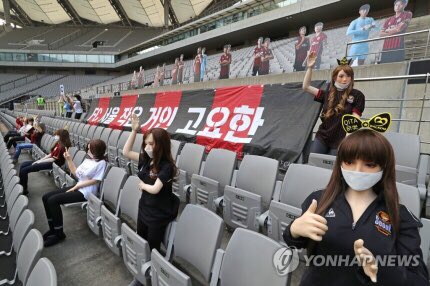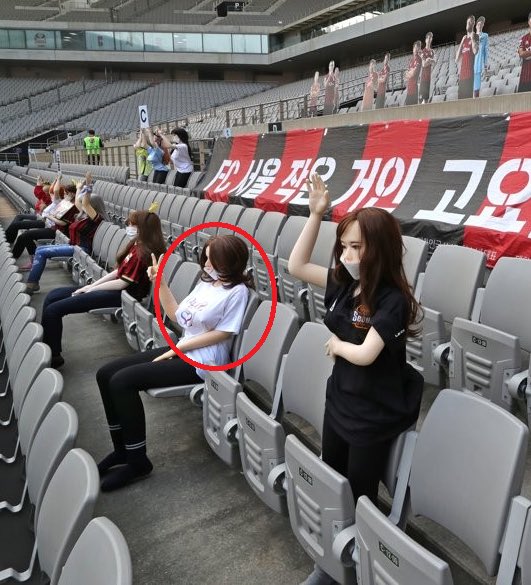 Seoul later issued an apology on Instagram and blamed the supplier for the mix up. Still, you have to applaud how far Seoul went to find the most oversized clothing available and to attach masks to each one. 
Bookmark/Search this post with