The Legendary Adidas Japan Blue Predator Mania Boots Are Back And Better Than Ever
Inspired by the legendary adidas "Japan Blue" Predator Mania cleats that won the 2002 World Cup, the Three Stripes have released a limited edition Predator Mania "Tormentor" boot that looks better than anything out there. They've got it all: the red tongue, the wavy stripes and swerved rubber fins, the glorious color way, the fully leather upper. Perfection.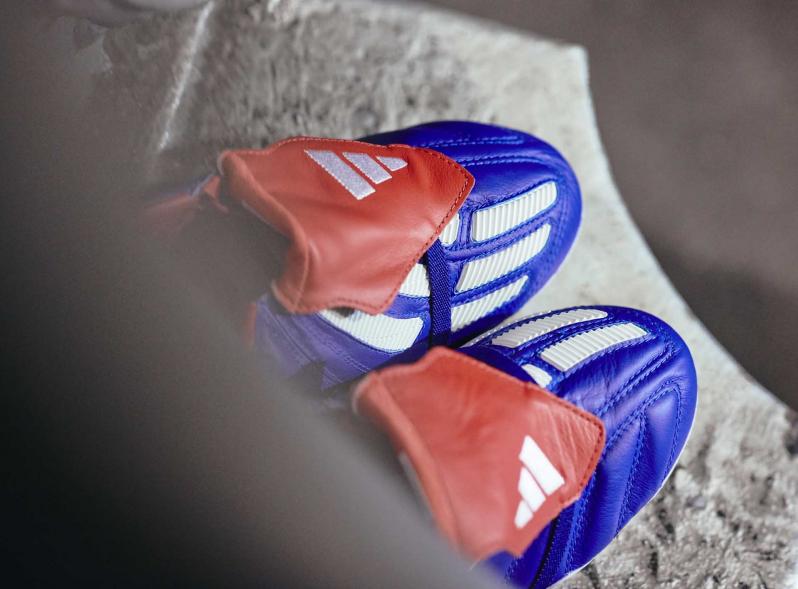 The main difference between these and the OG version is that the update features the new Predator 20 soleplate (split tooling) and heel construction. Other than that, you're now Hidetoshi Nakata.