Arsene Wenger Sits In Press Box For Boring Draw
Chelsea and Arsenal drew 0-0 in the Carabao Cup semifinals, and Arsene Wenger had a great view of the action.
Arsenal and Chelsea played to a 0-0 draw in the Carabao Cup semifinals Wednesday (marking the FOURTH time the two sides have drawn this season), and it was DEFINITELY a soccer game, that's for sure. Arsene Wenger, serving the second match of his touchline ban, sat in the press box. Hopefully that gave him lots of time to answer questions about Alexis Sanchez and Manchester City.
Let's take a look at the highlights:
Mood pic.twitter.com/aDUw7xIdO7
And that's it.
Keeping with the spirit of the match, we could not be bothered to reset the Wenger-O-Meter, so we're just keeping it where it was last time, which you may recall is TEETERING ON THE PRECIPICE BETWEEN "IN" AND "OUT." How exciting!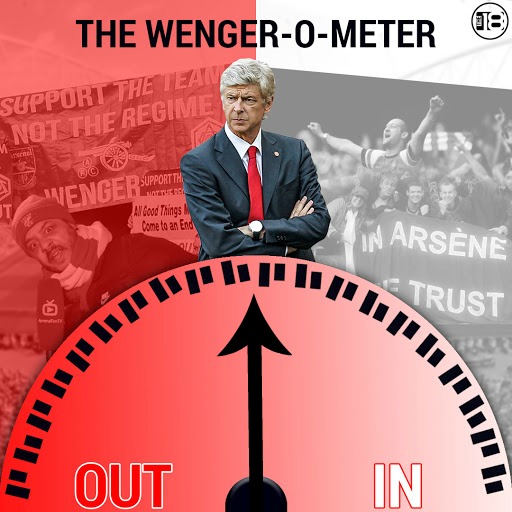 The good news for Arsenal fans is Alexis Sanchez played, which means he isn't being held out for potential transfer nonsense. Also, Arsenal didn't lose, and are still in the running for the Carabao Cup. So, reason for optimism! Sort of!