These Quarantine Hairstyles Are Guaranteed To Make You Better, Faster, Stronger
It's time to hit the reset button on ourselves and return to nature.
Get the best email in soccer.
Salons and barbershops are closed across the country. We've reached a month-long impasse: Do we opt for the quarantine cut, or do we grow it out?
I hope that you're doing the righteous thing and adding more volume to that vinaigrette. Don't go this route:
gave my man a quarantine fade pic.twitter.com/bHi6O7msOD
Prior to the pandemic, I'd venture to say that we'd reached a new low in soccer salads. To be fair, I've always held the American truism that "soccer players have crazy hair" to be a false premise born from the simple fact that American football, hockey and baseball players are wearing headgear. Without any sort of data to back this up, I believe that you'd find corresponding levels of "crazy hair" across all spectrums of sport if players removed their headdress.
Having said that, I still believe it's soccer's god-given responsibility to be at the vanguard of flow. The plurality of the game — with its unmatchable volume of players spanning all ages, genders, ethnicities and cultures — is matched by its egalitarian principles, allowing for all sorts body types and, by extension, wonders of lettuce cultivation.
But I now worry immensely for Gen Z. How is a generation — I wonder in my sleepless nights — so far removed from the era of glam rock, Led Zeppelin and Jaromir Jagr supposed to develop when we're all still looking like half-rate versions of a 23-year-old Cristiano Ronaldo or Spain's Euro 2008 squad? 
We've become oppressed, in both body and spirit, by the fade and its lazy, overly dramatic cousin, the undercut. It's a uniformity that's seen the World Cup overtaken by the Minnesota State High School Hockey Tournament as the ultimate proving ground of flow. 
When David Luiz's curls are viewed as a generational talent, I'm entirely convinced that we're on the precipice of disaster — where did the mullets, wings, light greasings, portabellas, matadors, wipers and lip sweaters go? 
In ancient times, growing it out was an extension of the unconquerable warrior spirit. The Spartans famously spent time working on their locks before meeting certain death at the Battle of Thermopylae, while Lycurgus of Sparta once explained that "long hair adds beauty to a good face, and terror to an ugly one."
Likewise the Oglala Lakota, with unmatched leaders like Crazy Horse, Red Cloud and Black Elk, viewed their hair as an extension of what they'd achieved on the war path (or, as with the act of scalping, what they'd avoided).
But isolation has given us the time and privacy we need to get to work on our bonnets. If I tell you to close your eyes, imagine hair, and all you can see is Thomas Shelby and the Peaky Blinder boys, let me set you back on the right path.
11 Quarantine Hairstyles To Recklessly Pursue
#1. The Antoine Griezmann
The look: Unkept, open to accusations of a beatnik lifestyle and perhaps the greatest way to announce your arrival at the Camp Nou. Griezmann's Medusa tresses are Diablo levels of Taco Bell sauciness.
#2. The Ronaldinho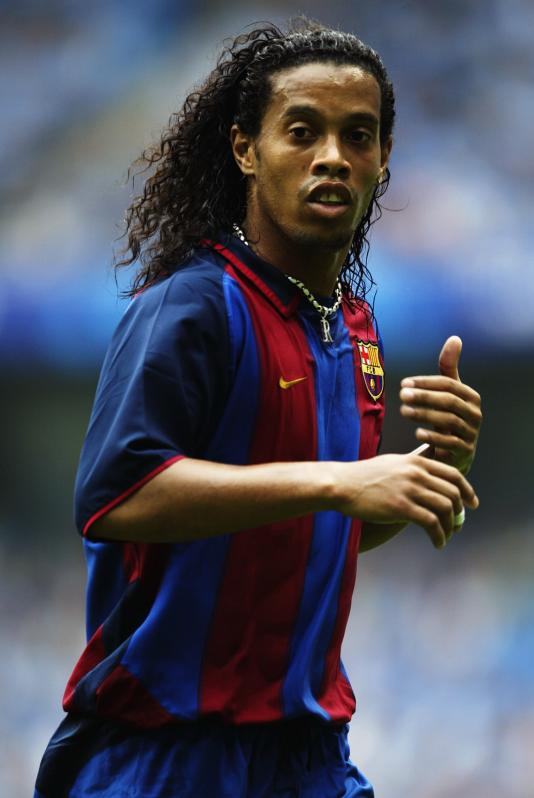 The look: Ronaldinho's style on the pitch was inimitable — his glorious locks swayed back and forth in rhythm with the feints that accompanied each step-over. Joga Bonito, my friends.
#3. The João Félix
The look: I have no great hope for the future that's not invested in young João. With a portobello silhouette and an unapologetic deployment of wings protruding over the ears, he could trumpet a golden era.
#4. The Edinson Cavani 
The look: El Matador has been letting his freak flag fly for over a decade now while outlining his position as "footballing worker." This neo-Marxist has never bowed to the status quo of a high and tight.
#5. The Claudio Caniggia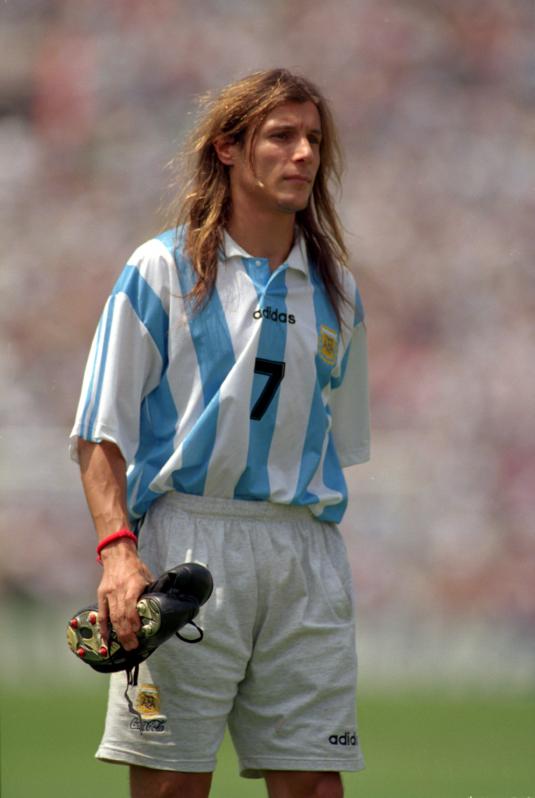 The look: Impeccable, even when you're getting sawed in two.
How football used to be... Claudio Caniggia is cut in half by Cameroon. pic.twitter.com/mW9OxHHoo2
#6. The Sócrates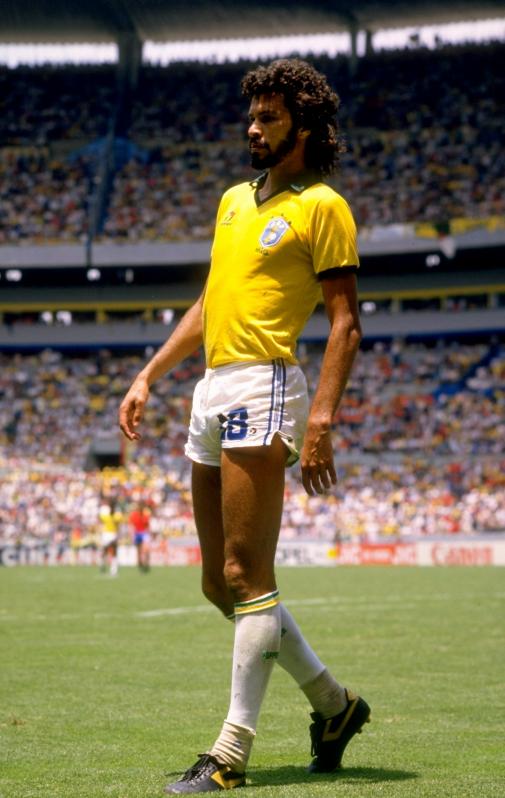 The look: The greatest iconoclast on our list: "Those who seek only victory seek conformity. Those who seek art are doing it for themselves and to show the world who they are." That's exactly how we should view our quarantine hair.
#7. The Dmytro Chygrynskiy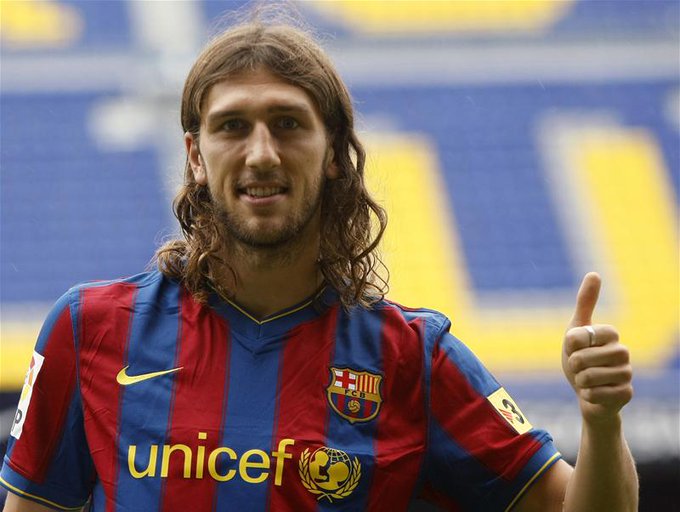 The look: Who remembers when Pep Guardiola splashed $27 million on this guy in the summer of '09? This is a beautifully haunted photo, like a Francisco Goya painting.
#8. The Edgar Davids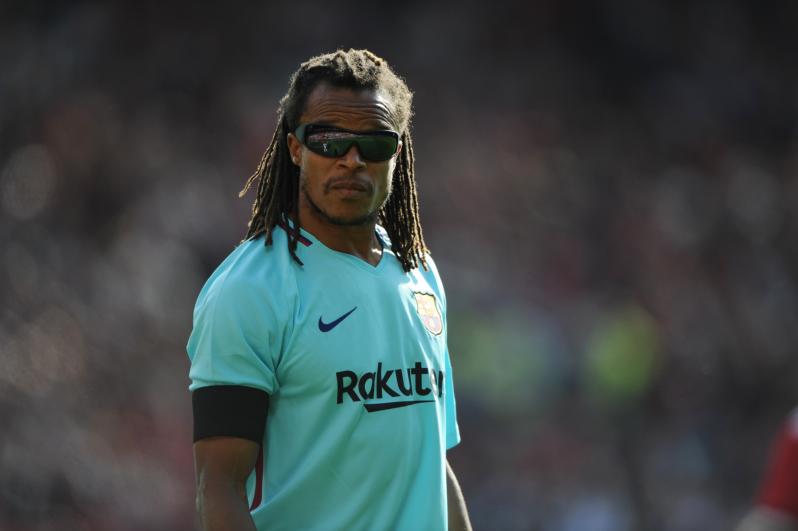 The look: Like you're player-manager of the team and don't give two shits about getting booked in eight straight games.
#9. The Luis Hernández
The look: Another Matador on this list. You gotta grab life by the horns and taste the beast.
#10. The Christian Vieri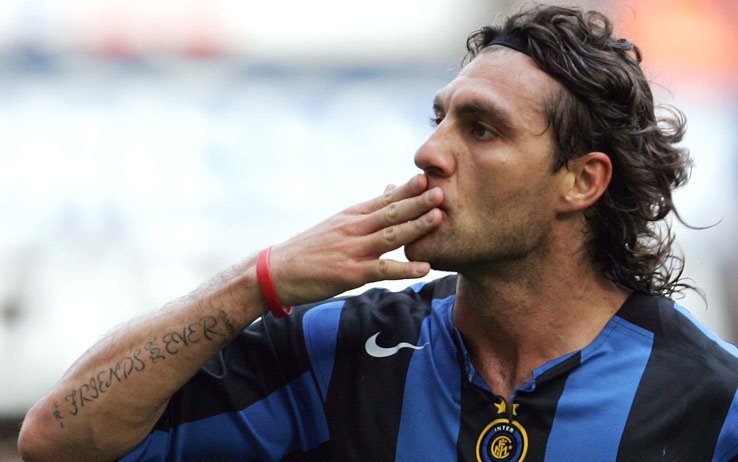 The look: Bobo's terrorizing tabernacle of locks.
#11. The Pavel Nedvěd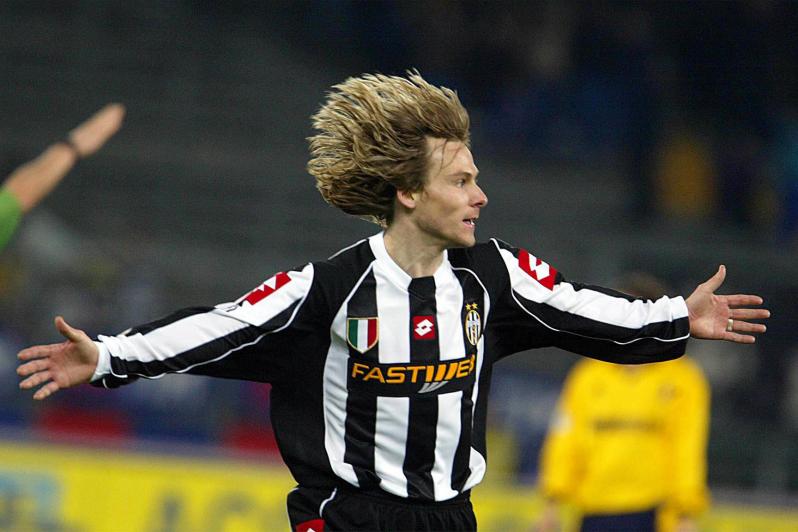 The look: Pure flowetry. 
Bookmark/Search this post with