Nike Officially Unveils The 2019 USWNT World Cup Uniforms
The white home shirt is a tribute to the '99ers.
We got our first look at a possible USWNT 2019 World Cup away jersey back in October, and then a possible leaked version of the home shirt appeared a few days back, but now Nike has officially unveiled the uniforms that the defending world champions will be wearing in France,   
The home shirts pays homage to the uniforms worn by the legendary '99ers. It's an all-white look with a stripped sleeve cuff, like the one worn by Mia Hamm, Julie Foudy and Brandi Chastain during the tournament in the United States.
"The team was something incredible . . . a badass group. I'd never seen female athletes on TV in that way," said Alex Morgan. "Thinking about it gives me chills. I wanted to be them when I grew up."
Now she can look just like them.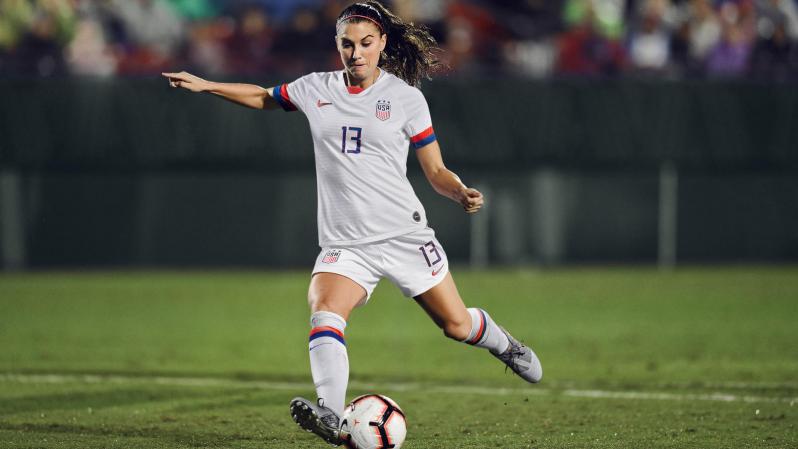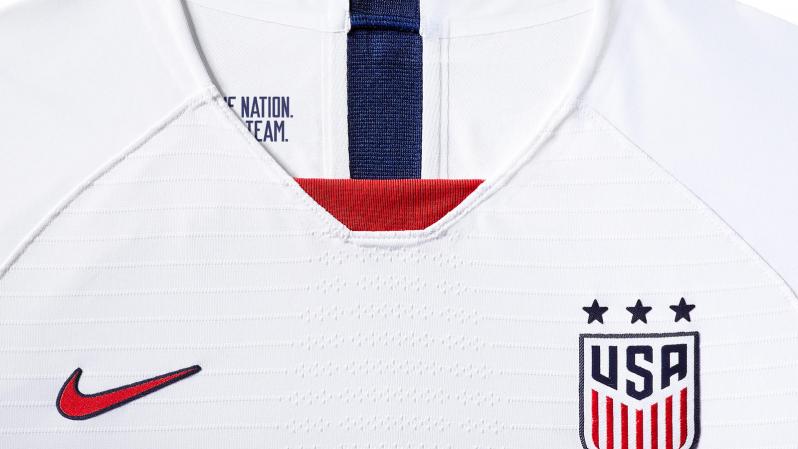 Also, check out Megan Rapinoe in this article's main photo for a little preview of what the shorts will look like! Those are incredible — they're like the trunks Apollo Creed wears in Rocky. 
The back of the shirt also has a nice touch in that the tonal gray print is formed by the names of each of the 50 states. 
The away jersey is red, and it'll be paired with red shorts and blue socks. The print on the away jersey is an abstraction of the American flag.