I have been trying in vain for over a week now to purchase a PlayStation 5. The goddamn things are more elusive than Mesut Özil at the Emirates. As soon as the consoles go on sale, they're immediately snapped up by asshats controlling bots to resell the coveted item for five times the price on eBay. 
As much as I want a PS5, I'm not going to pay $2,000 for one. But apparently some people are, as evidenced by the continued price gouging from scalpers. And some people may include Zlatan Ibrahimovic. 
According to posts on social media, the AC Milan striker has bought a bunch of his teammates PS5s on Nov. 19, the day the system launched in Europe.  
Mateo Musacchio on Instagram

— Milan Reports (@ACMReports) November 19, 2020
Rafael Leão on Instagram
@Ibra_official pic.twitter.com/7W0cRIDMyB
The players to receive the PS5s include Rafael Leão, Samu Castillejo and Mateo Musacchio. Leão already has his hooked up to play FIFA.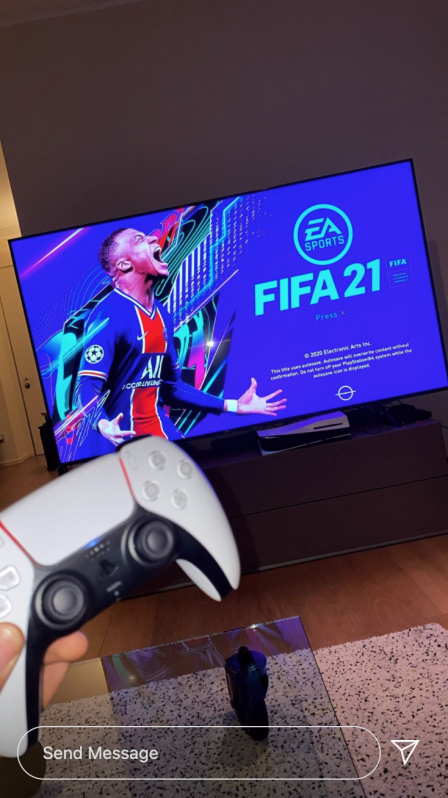 I really wish Zlatan was my friend so I could stop playing FIFA 21 on PS4 like a scrub. Instead, I'll just go back to refreshing Sony's PlayStation store page every 10 minutes in hopes of getting a PS5 at an appropriate price. (While there, I noticed a FIFA 21-PS4 controller bundle is currently $74.99, which is a steal if you don't already have the game.)